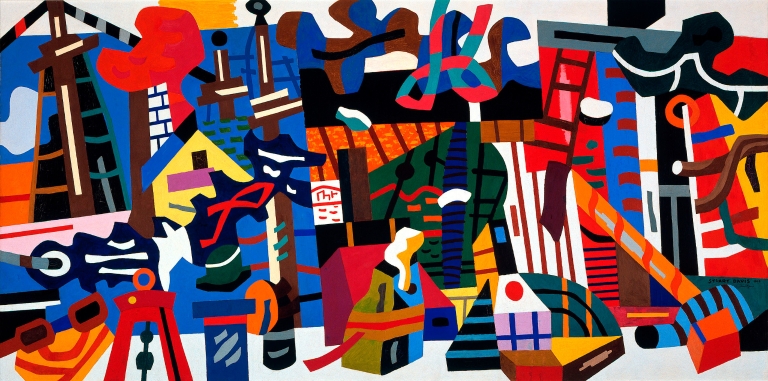 BLOOMINGTON, Ind. – Indiana University has awarded grants to 31 Indiana University faculty members from four IU campuses to support scholarship and bring new productions and exhibits to the public.
Since being launched in 2005 with a grant from Lilly Endowment Inc., IU's New Frontiers in Arts and Humanities program has invested more than $11 million in projects involving more than 500 faculty members across the state. New Frontiers is one of the country's largest university-based arts and humanities grant programs.
"IU has long been dedicated to supporting research and creativity in the arts and humanities," said Fred H. Cate, Indiana University's vice president for research. "These grants reflect IU's continuing commitment to support work that enhances our cultural knowledge and understanding and expands the public's access to groundbreaking ideas, perspectives and art."
Among this year's awardees is Joanna Goldstein, professor of music at IU Southeast, who is researching long-neglected works by early 20th-century female composers and will record CDs of their compositions.
"Throughout the history of western music, women in music, especially women composers, have been seen as an oddity," Goldstein said. "But composers such as Amy Beach, and many others who are less well-known, opened the door to composition for women in the 20th and 21st centuries."
Jennifer McComas, curator of European and American art at the Eskenazi Museum of Art at IU Bloomington, will use her New Frontiers funding to carry out the first in-depth scholarly analysis of Stuart Davis' modernist painting, "Swing Landscape," considered a significant 20th-century American work of art. The 7-by-14-foot mural will be the focus of a special exhibition McComas will organize, timed to coincide with the reopening of the renovated Eskenazi Museum of Art in 2020.
New Frontiers recipient Juliet King, an assistant professor and director of art therapy at the Herron School of Art and Design at Indiana University-Purdue University Indianapolis, is spearheading an interdisciplinary symposium on neuroscience and art, focusing on how brain sciences and artistic processes inform one another to support overall health for patients, caregivers and families.
Likewise, Jason Kelly, director of the IUPUI Arts and Humanities Institute, will bridge the sciences with the arts and humanities in the "Entanglements Series." Designed to bring together a scientist or social scientist with a humanist or artist, the program will foster discussion on a "big question" that transcends disciplines, such as "What makes us human?"
"We often ask ourselves these kinds of questions, but rarely do we get the opportunity to discuss them with a group of thoughtful individuals, and even more rarely do we get to interact with experts who are discussing them in an accessible way," Kelly said.
IU's New Frontiers program offers grants in five categories, ranging from Exploratory Travel Fellowships of up to $3,000 to Creativity and Scholarship Awards of up to $60,000. Recently, the program added an Extraordinary Opportunities category for unique proposals that do not fit other New Frontiers funding areas, which support workshops, travel and individual projects.
Learn more about all of the 2016-2017 New Frontiers winners.