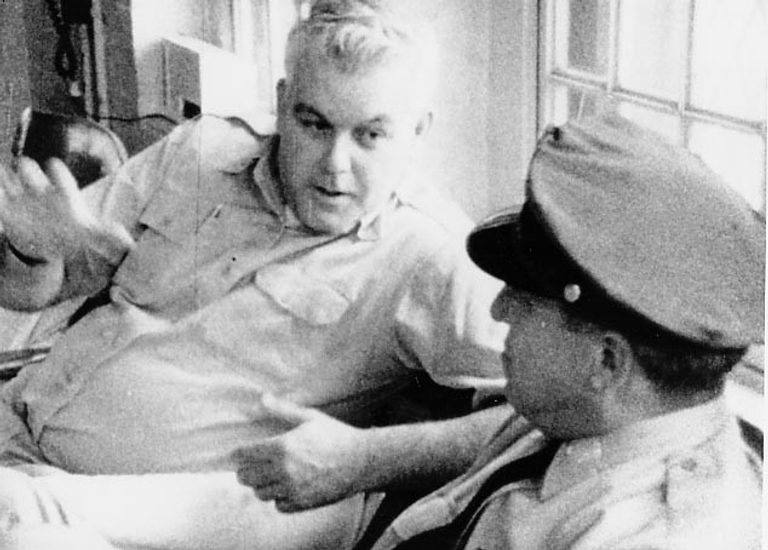 "Filmmaker to Filmmaker: Conversations from the Director's Chair" is a newly funded annual program at Indiana University Cinema which pairs two complementary film directors on stage together, discussing their artistic vision, process and bodies of work, surrounded by screenings of their films
The inaugural program, endowed by Roberta and Jim Sherman, will feature two highly respected and honored filmmakers, Frederick Wiseman and Robert Greene. Both filmmakers have new projects set to be released in 2017. The conversation will be a rare opportunity to hear Wiseman speak about his career and filmmaking process with another filmmaker.
"Thanks to the Shermans' gift, this will be another signature program for IU Cinema, allowing us to attract directors of the caliber of Frederick Wiseman and Robert Greene for enlightening public conversations each year," said Jon Vickers, founding director of IU Cinema. "Without a doubt, these will be premier events for the Midwest."
Public events during the filmmakers' visits include:
"Primate" (1974, directed by Wiseman) – 7 p.m. April 3 in the Wells Library Screening Room. Tickets are not required, but reservations can be made online.

50th anniversary of "Titicut Follies" (1967, directed by Wiseman) – 7 p.m. April 4 at the IU Cinema. Tickets are $3 and can be purchased on IU Cinema's website. Wiseman is scheduled to be present.

"Boxing Gym" (2010, directed by Wiseman) – 3 p.m. April 5 at IU Cinema. Tickets are $3 and can be purchased on IU Cinema's website.

"Filmmaker to Filmmaker: Conversations from the Director's Chair" with Frederick Wiseman and Robert Greene – 7 p.m. April 5 at IU Cinema. Tickets are $3 and can be purchased on IU Cinema's website.

"Kate Plays Christine" (2016, directed by Robert Greene) – 9:30 p.m. April 5 at IU Cinema. Tickets are $3 and can be purchased on IU Cinema's website. Robert Greene is scheduled to be present.
Additional support for the visit comes from IU Libraries Moving Image Archive, The Media School, the Center for Documentary Research and Practice, Cinema and Media Studies, and Indiana University Libraries. In addition to these events, there are more film screenings surrounding the filmmakers' visits.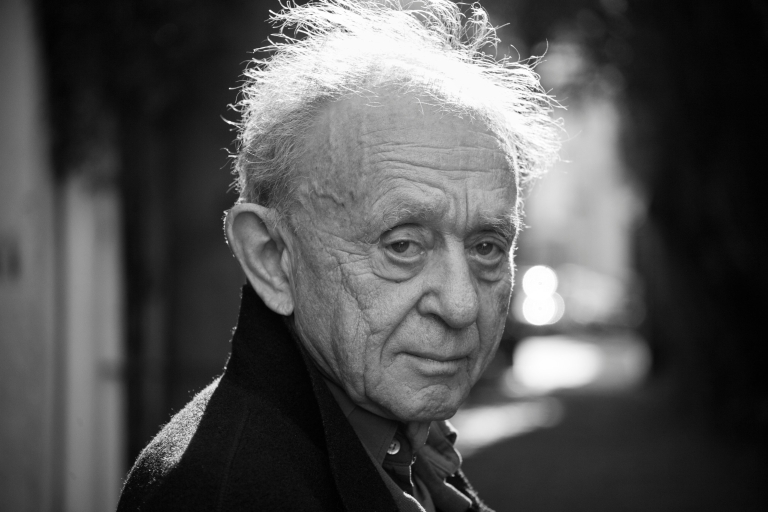 About Frederick Wiseman
Wiseman has made more than 40 documentary films since his debut feature "Titicut Follies" opened 50 years ago. The stark and graphic film exposed the conditions at the State Prison for the Criminally Insane at Bridgewater, Massachusetts. Though the film was banned from public presentation in one form or another for over 20 years, Wiseman's body of film work has offered public audiences an insider's look into worlds overlooked by or unknown to most. His films seek to portray ordinary human experience in a wide variety of contemporary social institutions.
His "forty-odd films are highly personal and idiosyncratic works. They create a world, equal to the worlds of Renoir and Hitchcock and Fellini. For me, Wiseman is the undisputed king of misanthropic cinema," Oscar-celebrated filmmaker Errol Morris wrote in 2011.
Wiseman also works in the theater in both Paris and New York, having directed several plays. He is a MacArthur fellow, a fellow of the American Academy of Arts and Sciences, and a recipient of a Guggenheim Fellowship. He has won numerous awards, including four Emmys. He is also the recipient of the Career Achievement Award from the Los Angeles Film Society, the American Society of Cinematographers Distinguished Achievement Award and the Golden Lion for Lifetime Achievement from the Venice Film Festival. In 2017, Wiseman received a Lifetime Achievement Oscar from the Academy of Motion Picture Arts and Sciences. His newest film, "Ex Libris: New York Public Library," will open in 2017.
"Frederick Wiseman is without question one of the most important documentary filmmakers in the history of American cinema," said Joshua Malitsky, director of Indiana University's Center for Documentary Research and Practice. "For over a half century, Wiseman has focused his lens on institutions and human behavior within those settings. His acute observational approach and carefully composed narrative structures reveal the complexity of the human experience while maintaining a certain directorial restraint."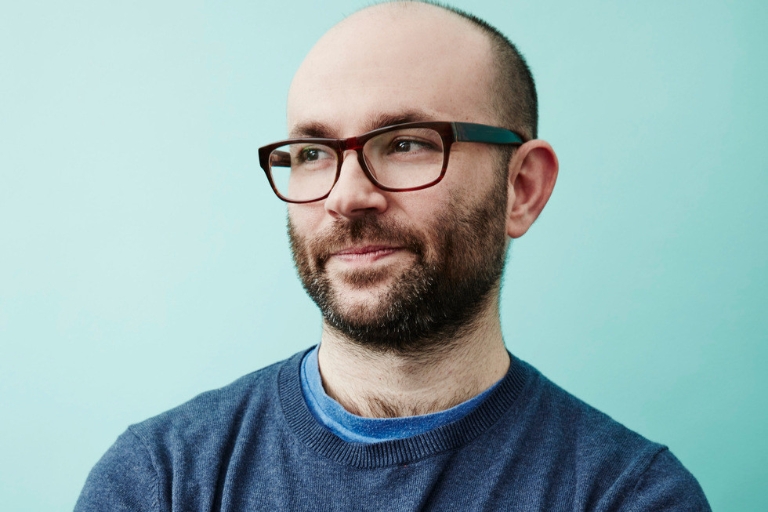 About Robert Greene
Greene is a filmmaker and writer. His most recent film, "Kate Plays Christine," has won multiple awards, including a Jury Award for Writing at the 2016 Sundance Film Festival. His previous critically acclaimed documentaries include "Fake It So Real" and the Gotham Awards-nominated "Actress" and "Kati With an I."
Greene was a Sundance Institute lab advisor in the summer of 2016 and was among four filmmakers chosen as an inaugural Sundance Art of Nonfiction fellow in 2015. He's twice been nominated for a Cinema Eye Honors award for Outstanding Achievement in Direction. The Independent named Greene one of its 10 Filmmakers to Watch in 2014 and he received the 2014 Vanguard Artist Award from the San Francisco DocFest.
His first documentary, "Owning the Weather," was screened at the COP 15 Climate Change Conference in Copenhagen in 2009. He has edited over a dozen features, including "Golden Exits," "Queen of Earth" and "Listen Up Philip" by Alex Ross Perry, Amanda Rose Wilder's award-winning "Approaching the Elephant," Charles Poekel's Spirit Awards-nominated "Christmas, Again," Nick Berardini's "Killing Them Safely" and Douglas Tirola's "Hey Bartender."
Greene writes about documentary film for outlets such Sight & Sound and Filmmaker Magazine. He was post-production supervisor for 4th Row Films from 2002 to 2012. He is currently the filmmaker-in-chief at the Murray Center for Documentary Journalism at the University of Missouri.
About IU Cinema
Indiana University Cinema is a world-class venue and curatorial program that is dedicated to the scholarly study and highest standards of exhibition of film in both its traditional and modern forms, advancing the university's long-standing commitment to excellence, research and public engagement in the arts by providing educational, entertaining and enriching cinematic experiences. Since opening in 2011, it has screened over 1,500 films, hosted hundreds of filmmakers and is becoming a benchmark institution as a university cinema.
Jon Vickers is the founding director of IU Cinema.