In April 2015, the Indiana University Board of Trustees endorsed a proposal from IU President Michael A. McRobbie to form the School of Art and Design on the Bloomington campus. Having officially launched in August of 2016, the school merged together the Department of Studio Art and the Department of Apparel Merchandising and Interior Design, which include 14 different areas in art, design and merchandising. The school is an integral part of the Bicentennial Strategic Plan for Indiana University – specifically its stated commitments to student success, building a prosperous and innovative Indiana, and moving toward a culture of building and making.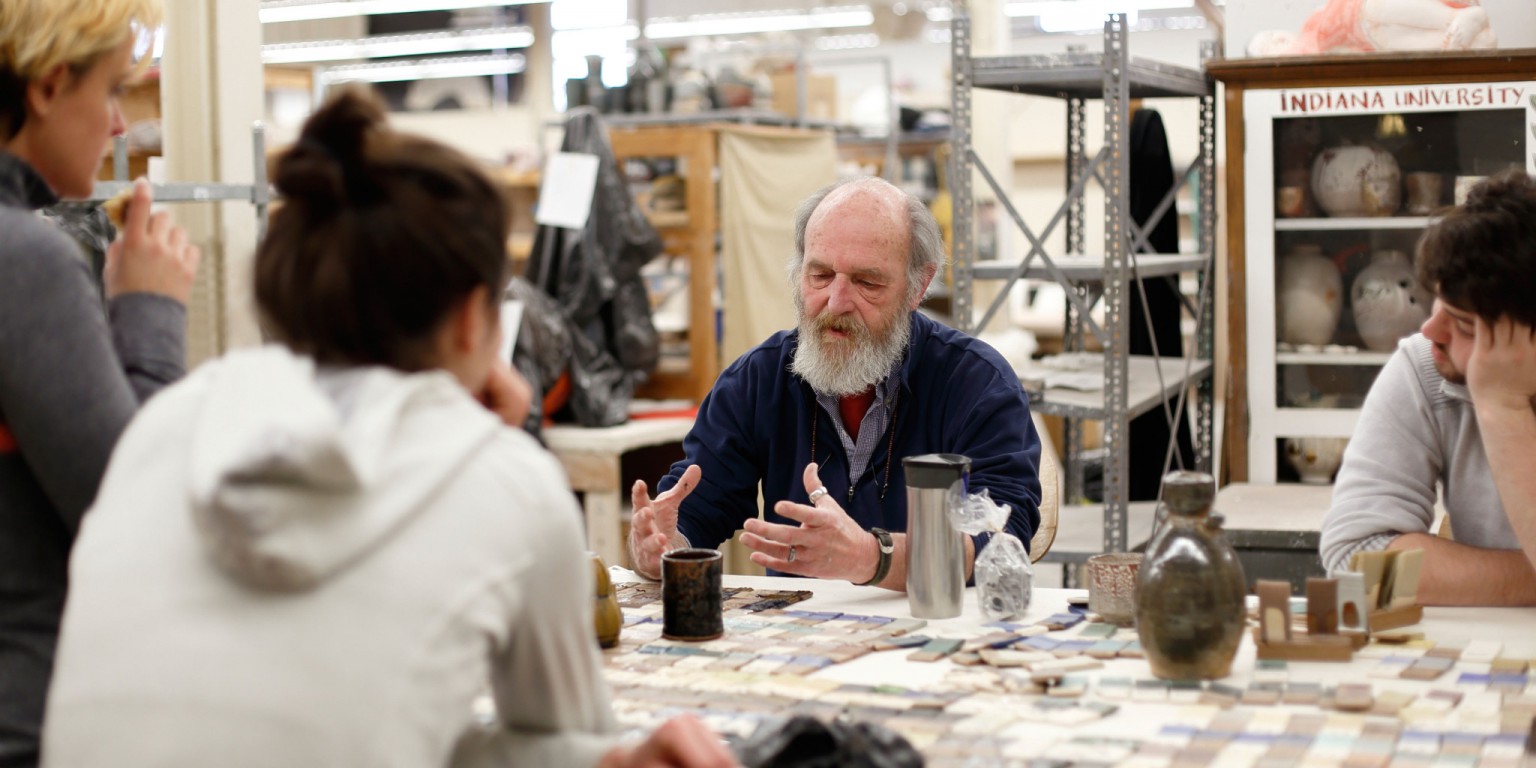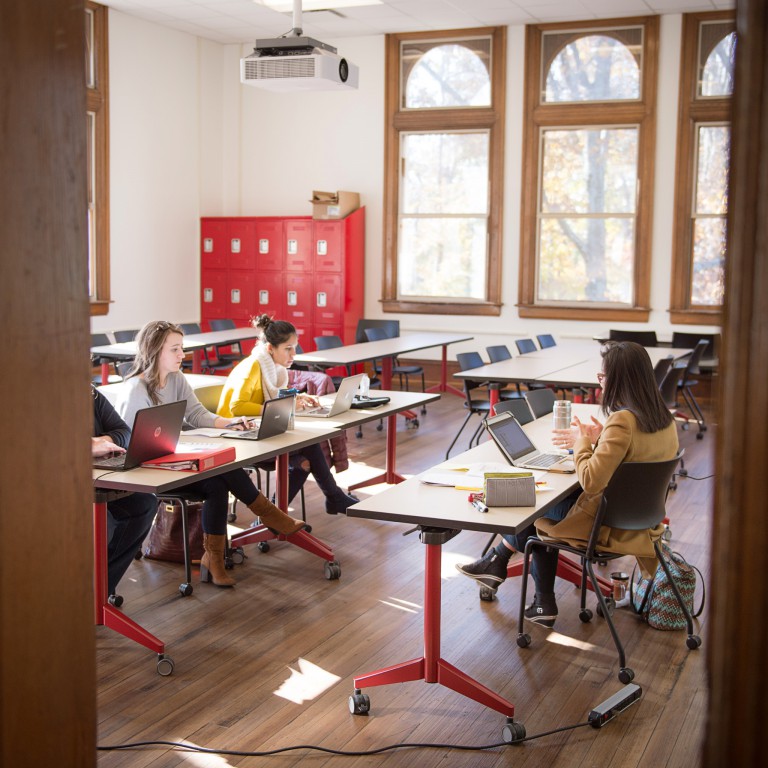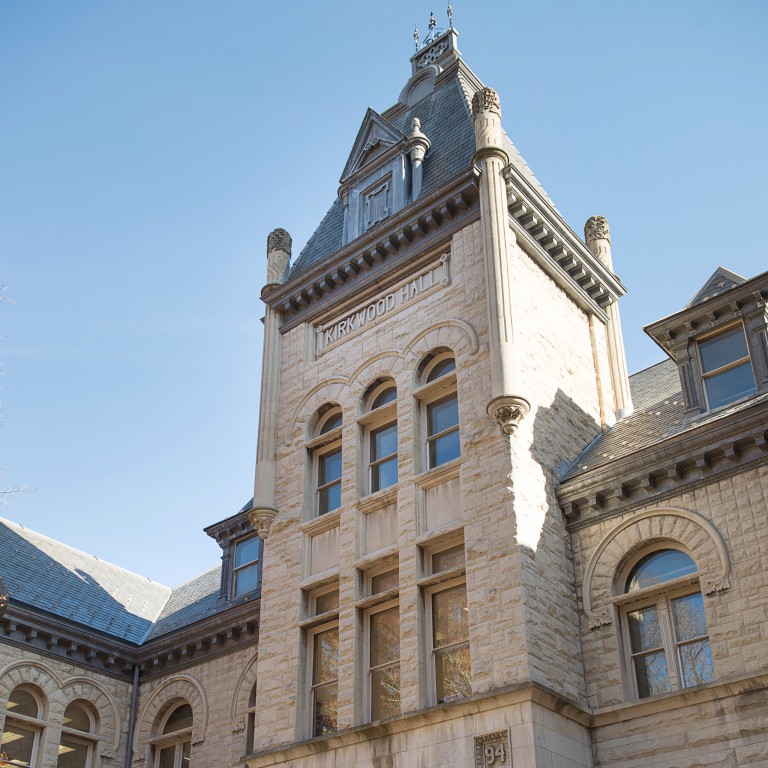 Photos by Indiana University
I arrived some nine months ago, on July 1, 2016, to become the founding dean of this holistic and inspiring initiative whose vision is to be a nexus for art and design expertise from "imagination to the marketplace." Our goal is to provide an outstanding education that centers on creativity and innovation in the context of a liberal arts education. The School of Art and Design has brought together these very strong programs in art, design and merchandising in a technology-rich environment that encourages collaborative learning. We value interdisciplinarity, tackle complex issues and are socially responsible and globally engaged.
The School of Art and Design is part of the College of Arts and Sciences and we encourage creativity, critical thinking and formal and technical innovation both in and out of the classroom. We broadly prepare students to contribute to our global society by using imagination and invention, and by addressing the complexities of the human condition. The school presents a unique opportunity for talented artists, designers and merchandisers to work together for the benefit of our entire university community and beyond.
The school's curriculum reflects a balance of tradition and innovation. For example, the gateway training in the school has been updated to a set of "creative core" courses. Additionally, the possibility of creating new degree programs, minors, certificate programs and capstone courses are being actively explored by the faculty. On March 9, the Indiana Commission for Higher Education approved the school's proposal for a Master of Architecture to officially launch in fall 2018. The program is in partnership with the city of Columbus, and will take full advantage of the rich architectural heritage and innovations of that community. It will be housed at our IU Center for Art and Design in Columbus and will be led by professor Kelly Wilson.
Along with the curricular changes and updates, the school has undergone organizational redesign, with the departments dissolving into areas/units that focus on the individual disciplines and degree programs. I've been working to establish the leadership for the school moving forward, and several individuals have been chosen to begin their roles next academic year, including associate dean Kate Rowold, director of undergraduate studies Deb Christiansen, director of graduate studies Tracy Templeton and director of creative core Martha Macleish.
In October 2016, we moved into the renovated Kirkwood Hall. The 1894 building in the Old Crescent is the home to apparel merchandising, interior design and fashion design, with some shared space for studio art. The main dean's suite is in 100 Kirkwood. The Fine Arts Building remains the main home for the various studio arts disciplines, and a new complex for ceramics, printing and sculpture is slated for development on the site of the Painting Annex on 13th Street and Woodlawn Avenue.
We encourage collaboration and seek partners. I invite you to connect with us for teaching or research initiatives. We are makers, collaborators and entrepreneurs who imagine, create and implement. We move our world forward through the power of art and design.
Please join us at our celebration of the School of Art and Design and rededication of Kirkwood Hall at 1:30 p.m. Friday, April 7, in Alumni Hall, followed by a reception at Kirkwood Hall. In addition, we have various events throughout the week including our 2017 Fashion Design B.A. Fashion Show at 7:30 p.m. Wednesday, April 5, in Alumni Hall.
Peg Faimon is the dean of the School of Art and Design.