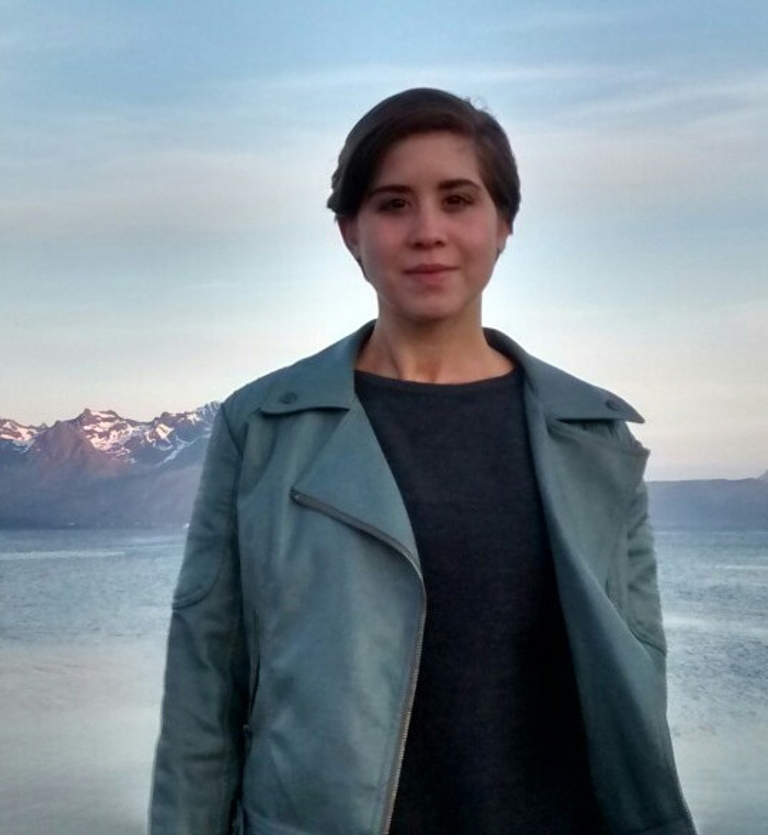 BLOOMINGTON, Ind. – Five Indiana University students – one Ph.D. student and four undergraduates – have been appointed as this year's IU presidential interns.
The interns are MaryClaire Pappas, a first-year Ph.D. student studying art history; Cameron Dark, a senior studying business; Kyra Triebold, a junior studying English and Near Eastern languages and cultures; Kaitlynn Milvert, a sophomore majoring in Spanish and English; and Lauren Ehrmann, a freshman studying art history and Arabic.
Each student was selected by IU President Michael A. McRobbie. Pappas and Dark began their work earlier this academic year. Pappas is working on a project with the IU Eskenazi Museum of Art, and Dark is working with the Office of the Vice President for International Affairs. Triebold, Milvert and Ehrmann started earlier this month and will work with McRobbie on a research project on the ancient origins of the modern university.
The presidential internship, established in 2009, is designed to provide high-achieving IU students the opportunity to gain valuable leadership skills and experience while working on important issues for IU.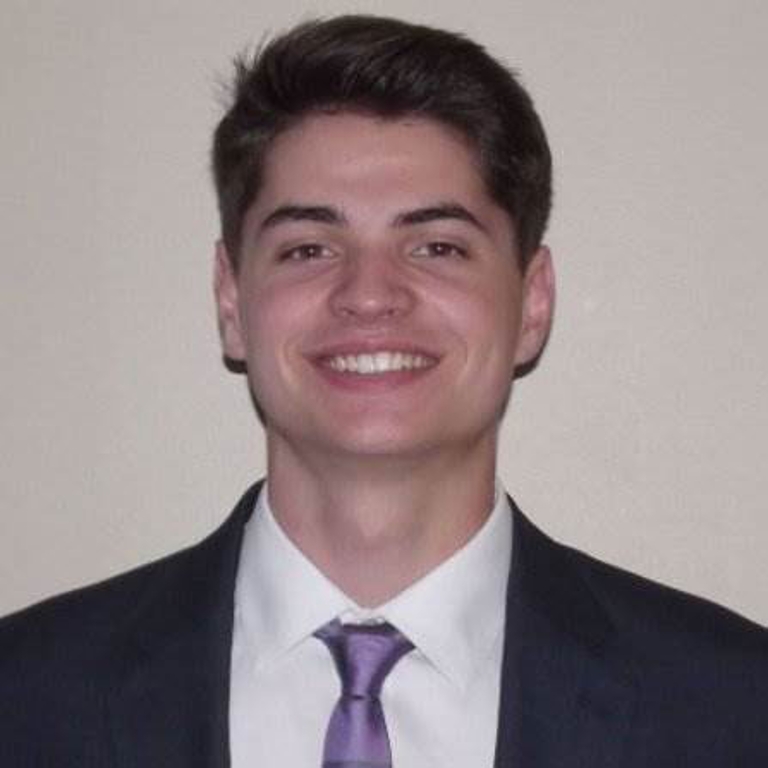 Pappas, from La Grange, Illinois, is studying modern and contemporary art with a focus on Scandinavian art of the late 19th and early 20th century. She received a bachelor's degree from the University of Maryland and a Master of Arts degree from Queen's University in Kingston, Ontario. Before coming to IU, Pappas served as a project researcher at the Munch Museum in Oslo, Norway, on a project cataloguing Edvard Munch's drawings.
During her presidential internship, Pappas will be working with David Brenneman, director of the Eskenazi Museum of Art, to expand and develop the public art program on the IU Bloomington campus and to work with other IU campuses to foster a larger public arts program. The project is part of the IU Bicentennial, which the university will celebrate in 2020.
"I was particularly interested in working on this project with David Brenneman because I believe public art holds a unique space in the art world; it can create an engaging public space for each viewer while simultaneously encouraging discourse between community members," Pappas said. "While there is certainly not one role of art in public spaces, one thing that art can do is facilitate crucial conversations on space, community and belonging."
Dark, from Fort Wayne, is majoring in economic consulting. Dark is involved with the IU Student Association Supreme Court. His interest in the presidential internship, he said, stems from his fascination with international relations and a desire to become more culturally aware.
As part of his work, Dark helps write briefings for the vice president for international affairs on visitors to the campus and helps create profiles for various IU partners across the globe.
"This is a unique position because not many undergraduate students get to work so closely with the Office of the Vice President for International Affairs," he said. "I don't think students realize how connected IU is to the world beyond just Indiana and even the U.S., and it's neat to get a look into the various projects and initiatives IU takes on in order to boost its global profile and help facilitate global research and education."
Triebold, from South Bend, is a Wells Scholar and has been active in the IU Equestrian Team, the Labyrinth literary journal and the Collins Living Learning Center Arts Council. She has also studied abroad in Amman, Jordan.
Her work with Milvert and Ehrmann on the ancient origins of the modern university will examine the different models of higher education that emerged in early civilizations across time and place.
"I am honored to have been chosen for this internship, and I am excited for the opportunity to start with an area that I am interested in (ancient history) and take it in a new direction," she said.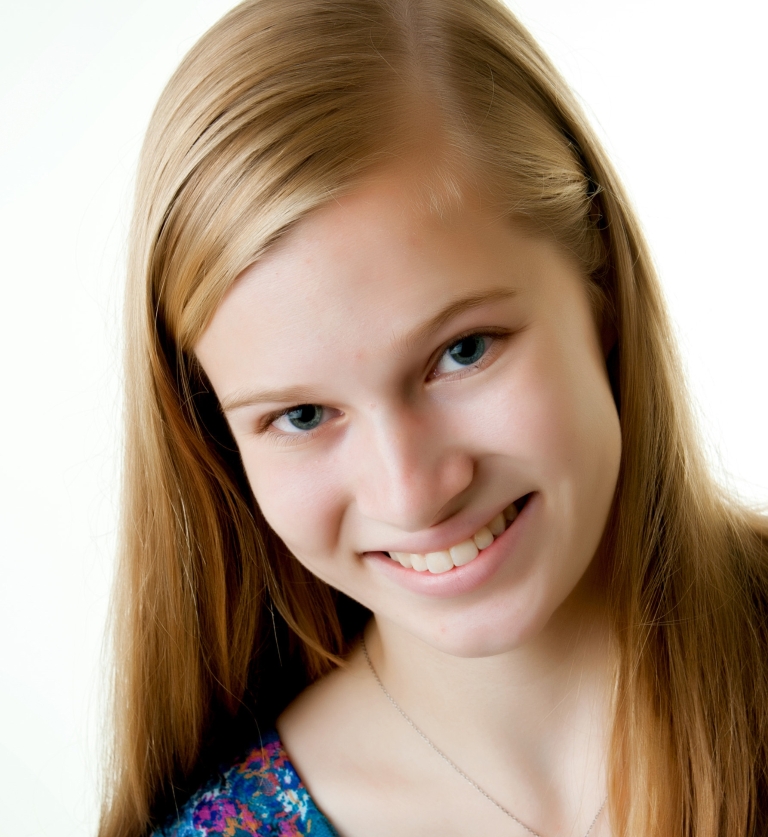 Milvert, from Columbus, is a Wells Scholar, an opinion columnist for the Indiana Daily Student and a member of the humanities editorial board for the IU Journal of Undergraduate Research. She also serves as treasurer for Grupo de Teatro VIDA, a Spanish- and Portuguese-language theater group, and a member of the Awareness, Advocacy and Accessibility on Campus group.
"I am incredibly excited about this opportunity to contribute to such a wide-ranging historical research project," Milvert said, referring to the project on the ancient origins of the university. "It goes beyond researching ancient civilizations in its attempt to understand the tradition of the university in a new, more expansive context. It's fascinating to work toward contextualizing IU within this long history of higher education that spans not hundreds but thousands of years."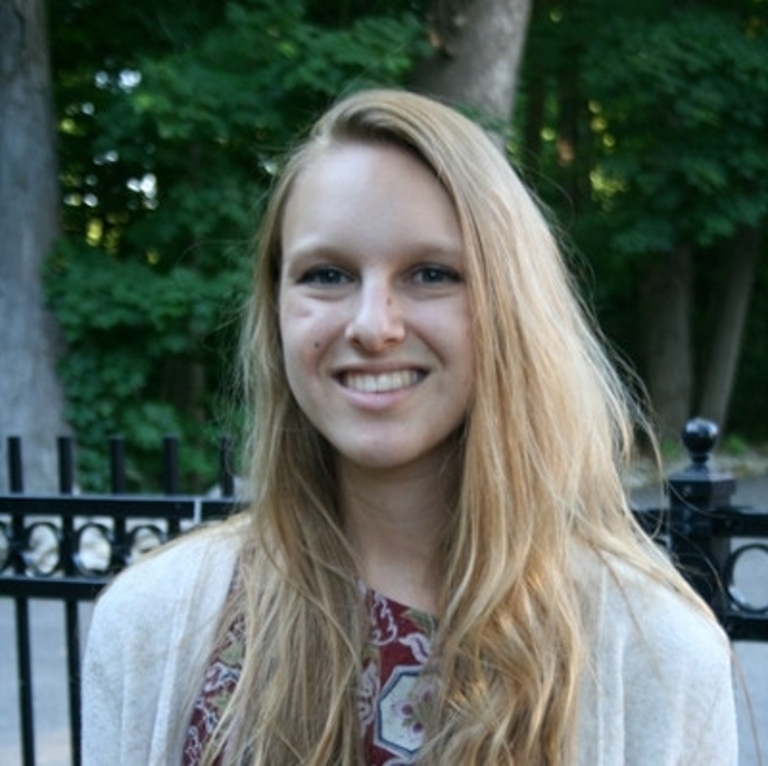 Ehrmann, from Frankfort, is a Wells Scholar and an artist who works as a printmaker, photographer and painter. She is involved in several organizations on campus including HHart, which provides opportunities for artists on campus to share their talent and for art enthusiasts to volunteer at arts events. She said she is thrilled to be working with the president's office.
"I'm very excited by the opportunity to participate in this project," she said. "I think the premise is very interesting, and it is a great opportunity for me to hone my abilities as a researcher and a humanist. The other people working on this project with me are brilliant, and I am excited to learn more about how one approaches a large academic undertaking such as this one from them. Finally, some of the regions I am studying are not areas that I would generally encounter in my normal area of study, so I am excited at the prospect of branching out and learning more about these places and their history."