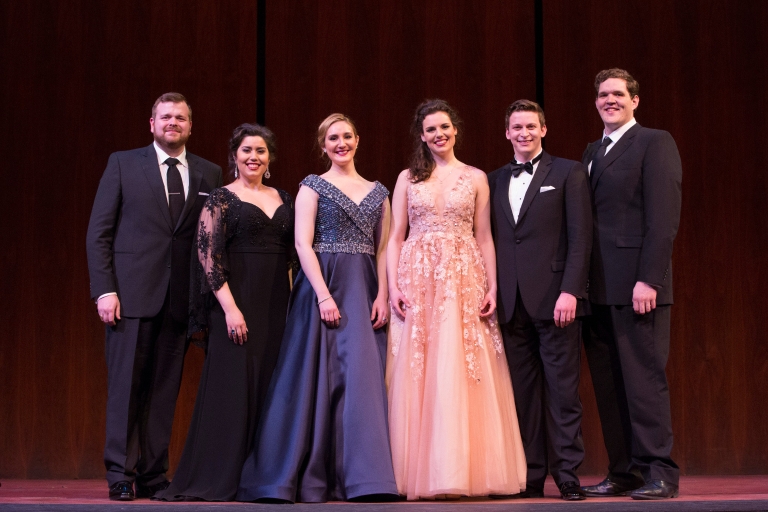 BLOOMINGTON, Ind. – Tenor and Indiana University Jacobs School of Music graduate student Richard Smagur won the Metropolitan Opera National Council Auditions on Sunday, March 19.
"It was an amazing experience," Smagur said. "You can't help but think that an artist like (Luciano) Pavarotti sang here, but then you have to put that aside, and focus on your own work."
He did just that. Singing arias from Bizet's "Carmen" and Massenet's "Werther," Smagur was among nine young artists competing for a $15,000 cash prize. He was one of two tenors in the final round, along with four sopranos, a bass-baritone, a mezzo-soprano and a countertenor.
All nine sang two arias with orchestra under the baton of Nicola Luisotti on the Met stage. The program was hosted by Renée Fleming and also included performances by guest artists Jamie Barton, a Jacobs School alumna, Michael Fabiano and Amber Wagner.
The finalists were selected March 12 and spent the following week working with Metropolitan Opera staff and coaching with Luisotti. In Smagur's words, they also saw "a lot of opera."
"It is so fantastic to see opera at the highest level," Smagur said. "The highlight of my week was 'La Traviata,' with soprano Sonya Yoncheva and tenor Michael Fabiano, himself an Auditions winner in 2007, along with Barton."
Barton, Fabiano and Wagner all gave pointers to the young singers.
"Fabiano was fabulous. He was so gracious with his time, and he offered me great advice going forward, as did Jamie Barton and Amber Wegner," Smagur said.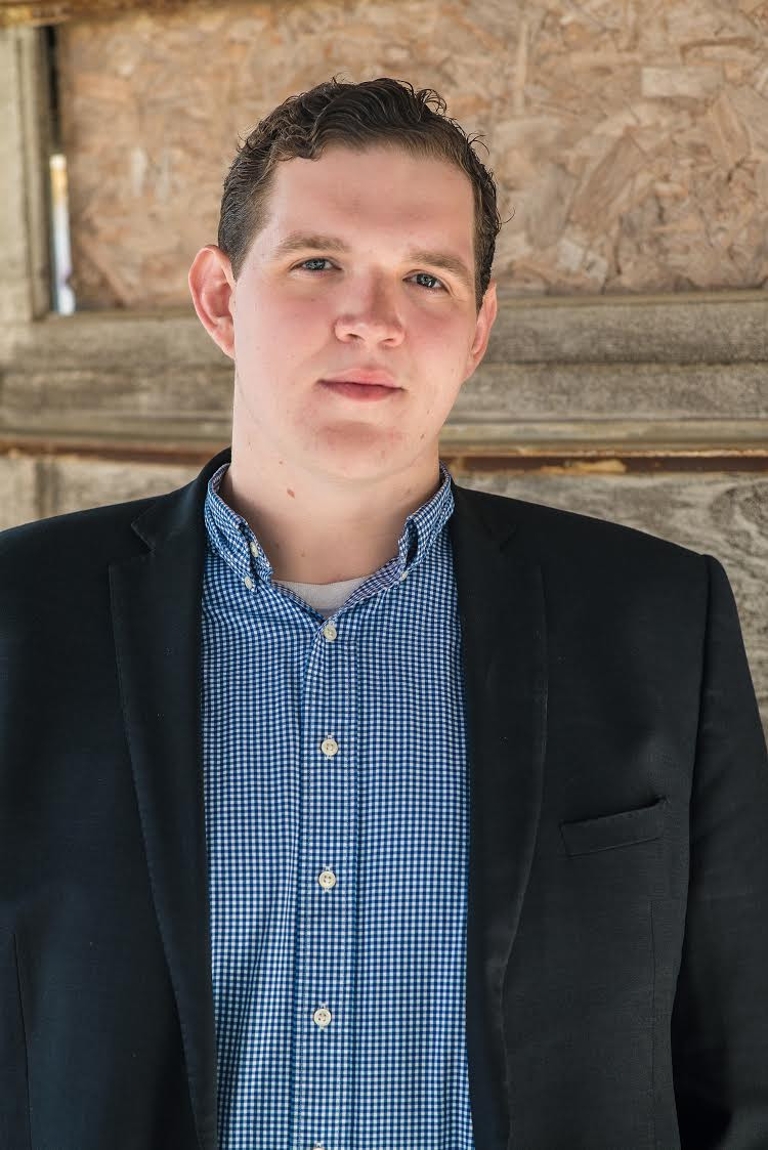 Smagur is already looking ahead. This summer, he will go to Santa Fe Opera, where he will be singing the role of Tsarevich Gvidon in Nikolai Rimsky-Korsakov's "The Golden Cockerel." This fall will find him as a studio artist at Houston Grand Opera, which he is eagerly anticipating.
"Going to Houston will be a great opportunity. I'll doing smaller roles and getting a feel for a professional company. I've enjoyed my time at IU, and I believe it has prepared me well to move forward," he said.
Smagur studies with Jacobs professor Carlos Montané, who said the tenor had worked hard to reach this point.
"Having the talent and the voice is one thing, but it takes dedication, confidence and work to attain this level," Montané said. "I'm very confident that Richard will have the opportunity to have a very distinguished career."
The series of competitions that make up the Council Auditions began in the fall. Smagur was one of five students from the IU Jacobs School of Music who took home awards from the Central Region Finals in November. He won a first-place award. Soprano Monica Dewey, a student of Patricia Stiles, won second place, and soprano Mathilda Edge, a student of Brian Horne, won third. Tenor Andres Acosta and mezzo-soprano Gretchen Krupp each received encouragement awards. They study with Carol Vaness and Jane Dutton, respectively.
Earlier this month, Smagur advanced to the semifinals, leading up to Sunday's finals.
Smagur, a native of Clarkesville, Georgia, was the 2015-2016 recipient of the prestigious Georgina Joshi Graduate Fellowship, which supported his studies at IU. Following the Performer Diploma he earned, Smagur is currently finishing a Master of Music degree.
Smagur has sung numerous lead roles at the IU Opera Theater. Less than two weeks ago he sang his final performance in the title role in Benjamin Britten's "Peter Grimes." Blogger and critic Jay Harvey wrote that Smagur "displayed a voice that soared and raged, a glowing tenor that remained firm yet revealing of Grimes' anguish."
His other roles at IU include B.F. Pinkerton in Puccini's "Madama Butterfly," Don José in Bizet's "Carmen," Tamino in Mozart's "Die Zauberflöte" and Ralph Rackstraw in the Gilbert and Sullivan operetta "H.M.S. Pinafore."
Last summer, Smagur covered the role of Des Grieux in Massenet's "Manon" at Des Moines Metro Opera and was an apprentice artist and fellow in the voice program at the Ravinia Steans Music Institute.
The Metropolitan Opera National Council Auditions is a program designed to discover promising young opera singers and assist in the development of their careers. Since 1952, the auditions have been held annually in the U.S. and Canada, with contestants entering the competition at one of 42 local levels and the semifinalists advancing to one of 12 regional levels.
The following Jacobs School alumni have won the Metropolitan Opera National Council Audition Competition since 1965:
2017 – Richard Smagur

2013 – Michael Brandenburg

2007 – Jamie Barton

2005 – Jordan Bisch

2003 – Christina Pier

2002 – Twyla Robinson

2001 – Larry Brownlee and Kristine Winkler

1998 – Kyle Ketelsen

1997 – Angela Brown

1996 – Leah Creek

1993 – Kathryn Krasovec

1992 – Christopher Schaldenbrand

1991 – Elizabeth Futral

1990 – Jeanne-Michèle Charbonnet and Clare Mueller

1988 – Heidi Grant Murphy

1986 – Mark Baker, Mark S. Doss, Marilyn Mims and Michael Sylvester

1985 – Stephen Biggers, Richard Cowan and Julia Faulkner

1984 – Gerald Dolter and Nova Thomas

1982 – Sylvia McNair

1981 – Rebecca Cook and Laura Brooks Rice

1980 – Kevin Langan

1979 – Jane Bunnell, Robert McFarland and Jan Opalach

1978 – Wendy White

1974 – Alma Jean Smith

1965 – Richard Stilwell
A destination for young singers who wish to pursue a career in opera, the Indiana University Jacobs School of Music is proud to present six operas each season in the Musical Arts Center, each production double cast and fully staged with orchestra.