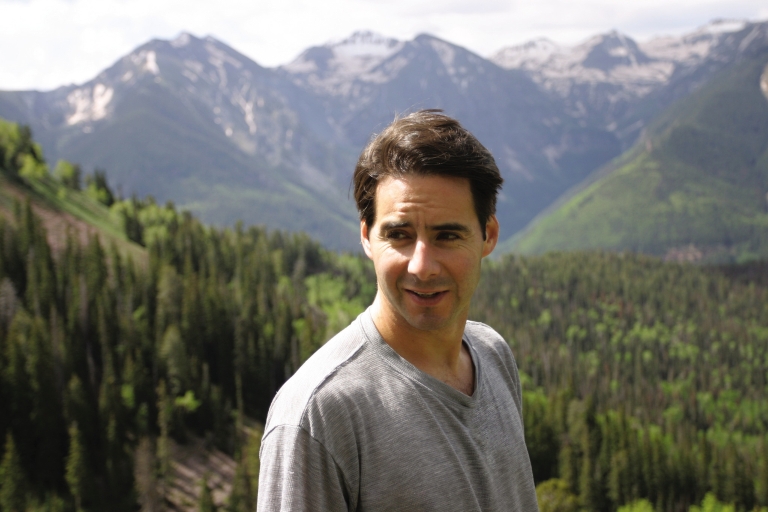 WHO: Peter Hessler – "Learning to Speak Lingerie: Chinese Entrepreneurs in Egypt and the Chinese Worldview"
WHEN: 6 p.m. April 12
WHERE: Global and International Studies Building Auditorium
BLOOMINGTON, Ind. – Award-winning author and New Yorker staff writer Peter Hessler will present a public talk April 12 as part of "China Remixed," Indiana University Bloomington's inaugural Global Arts and Humanities Festival.
Hessler's talk, "Learning to Speak Lingerie: Chinese Entrepreneurs in Egypt and the Chinese Worldview," will take place in the Global and International Studies Building Auditorium. The event is free, and seating will be available on a first-come, first-served basis. After the talk, Hessler will conduct a book signing in the auditorium foyer. His books will also be available for purchase.
"We are incredibly lucky to have Peter Hessler as a featured speaker for 'China Remixed,'" said Ed Comentale, associate vice provost for arts and humanities and chair of the IU Bloomington Arts and Humanities Council. "In his own life and career, he has modeled for thousands of people what it means to live an inquisitive life abroad. His books have inspired students from all over the country to pack their bags and experience first hand the lives of people in other parts of the world. He plans to talk about global China from a street-level view, and I know he'll do so with all of the wit, humor, insight and all-around coolness that have made him such a beloved writer."
A 2011 MacArthur Fellow, Hessler is the author of four books on Chinese life and culture, which explore his experiences in China as a teacher and reporter. Each of these have made the New York Times bestseller list. He wrote his first book, "River Town: Two Years on the Yangtze" (2001), after spending 1996 and 1997 teaching at Fuling Teachers College as a Peace Corps volunteer. "River Town" won the Kiriyama Prize, an international literary award.
Hessler's second book, "Oracle Bones: A Journey Through Time in China" (2006), was nominated for a National Book Award. His 2010 book, "Country Driving: A Journey from Farm to Factory," is a series of stories of Chinese economic development gathered from a road trip across the country. He most recently published a collection of essays in 2013 titled "Strange Stones: Dispatches From East and West."
Hessler joined the New Yorker staff in 2000 as the magazine's correspondent in China and wrote a series of articles titled "Letters From China." His article "Instant Cities" – a two-year examination of industrialization in China – won a National Magazine Award. Hessler currently lives in Cairo, Egypt, reporting on politics and revolution as a New Yorker correspondent.
The Global Arts and Humanities Festival is an initiative of the IU Bloomington Arts and Humanities Council. Held annually each spring, the festival will focus each year on a different country. The 2017 festival, "China Remixed," focuses on contemporary arts and culture of the Chinese diaspora through dozens of campus-wide exhibits, performances, screenings and lectures.