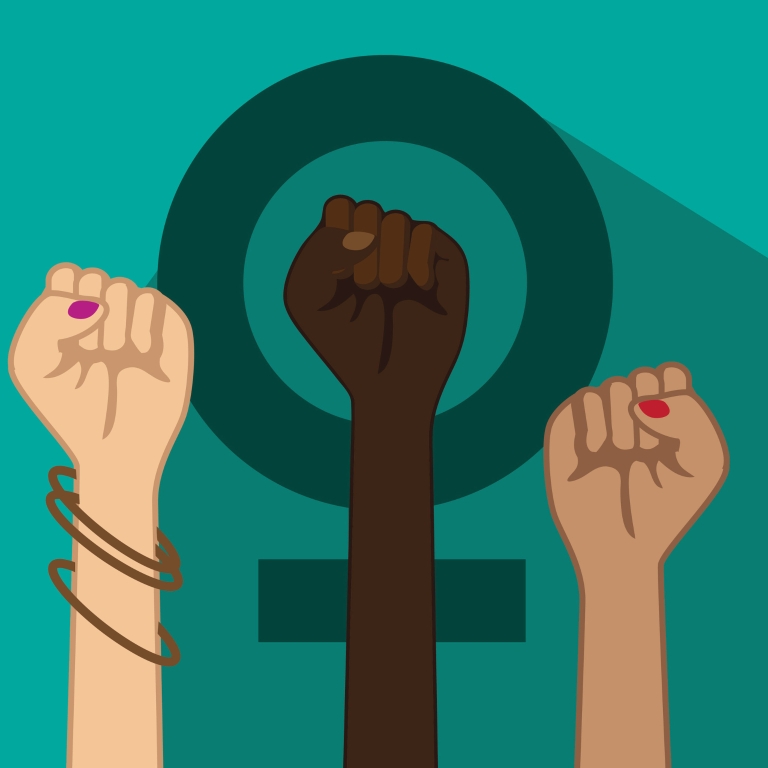 Ever since Congress declared it so in 1987, the month of March has paid homage to women everywhere, past and present, and the contributions they have made to society. IUPUI students and staff will celebrate Women's History Month on a smaller scale over the next few weeks by attending and participating in a variety of events on campus.
Kathleen Grove, director of the IUPUI Office for Women, shared what Jags can expect in the month of March.
"We have an amazing array of events and activities on campus this month, from leadership awards to workshops to celebrations," Grove said. "With over 20 events on campus sponsored by a variety of units and schools, there is something for everyone's interest."
Two annual events on campus include the International Women's Day Celebration on March 9 in University Library and the IUPUI Women's Leadership Awards on March 28 in the Campus Center.
This year's national theme of Women's History Month is "Honoring Trailblazing Women in Labor and Business." Melissa Greenwell, CFO of The Finish Line Inc., will be addressing that theme at a seminar on March 10. The School of Medicine is bringing in Valerie Young, an internationally known expert on what's known as imposter syndrome, for a symposium.
Other events include #BeBoldForChange on International Women's Day on March 8 in Hine Hall, for which the Kelley School of Business is hosting Sharon Barner, who is vice president and lead counsel for Cummins as well as a 2016 IBJ Woman of Influence. She will be sharing her story and how boldness led to her career success. The event is a partnership between the Kelley School of Business and Talent Nexus, a mentoring initiative from Diverse Talent Strategies.
Another highlight of the month will be "Thar 'She' Blows? Gender, Competition and Bubbles in Experimental Asset Markets" – an event that is part of the Martin C. Spechler Economics Speaker Series. It will address "Would financial markets be different if they were dominated by women?" Attendees will be invited to explore this question using lab experiments. The results from an asset market experiment show a marked gender difference in producing speculative price bubbles: Women don't make bubbles. Mixed markets with both women and men are in between the all-male and all-female markets. Women's price forecasts are also significantly lower. Implications for financial markets and experimental methodology will be discussed.
In addition, every March, awards are presented to outstanding female faculty, staff and student leaders on campus as a part of the Women's History Month celebration. This year, join the Office for Women and the Division of Student Affairs in celebrating female staff and faculty making a difference on campus. The event will take place March 28 at 2:30 p.m. in CE 450C.
"So many of women's contributions to our nation were left out of the history books, and National Women's History Month gives us an opportunity to retrieve and celebrate that lost legacy," Grove said. "It is also an opportunity to shine a spotlight on the current achievements of women and to dispel myths about women's capabilities. Today, we still struggle with forces that seek to suppress women, limit our civil rights or constrain our spheres of influence, so Women's History Month events can also highlight these issues and support women in these struggles."
For a complete list of events, check out this month's event calendar.