Indiana University Vice President for Capital Planning and Facilities Thomas A. Morrison presented two projects for approval at today's IU Board of Trustees Facilities and Auxiliaries Committee meeting. Both projects for the Bloomington campus – a new volleyball/wrestling indoor arena and the renovation and relocation of the Metz Carillon – were approved.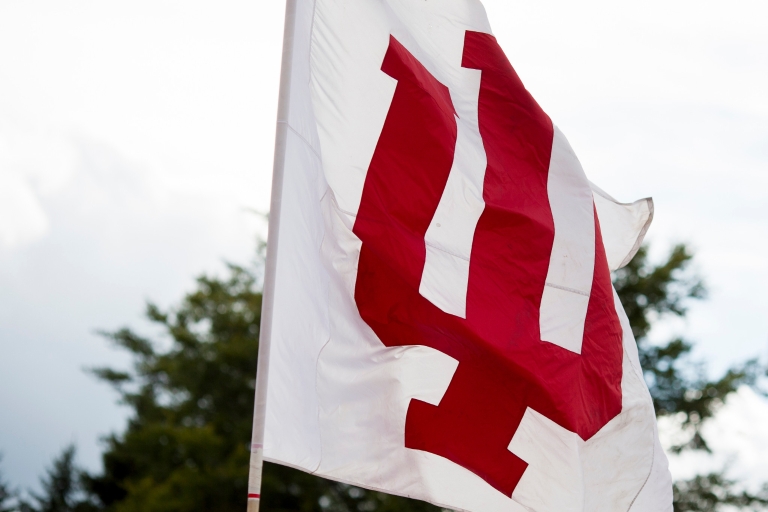 The first project will construct a new volleyball/wrestling indoor arena on the Bloomington campus. The venue will move these teams from the Technology Park at 10th Street and the 45/46 Bypass to the athletics campus on 17th Street next to Cook Hall. This location will give student-athletes better access to services provided by the Excellence Academy under construction at Memorial Stadium and better proximity to student housing.
The 2,500- to 3,000-seat venue will be used as a competition facility for both volleyball and wrestling, as well as the practice facility for volleyball. The wrestling team also will be able to compete closer to its current practice space in Simon Skjodt Assembly Hall. In addition, spectators will enjoy a fan- and family- friendly environment within the new facility.
"This new, state-of-the-art, indoor, multipurpose arena in the heart of the athletics campus will have a profound and positive impact for all of our students who participate in intercollegiate athletics as well as the student body generally," said Vice President and Director of Athletics Fred Glass. "Consistent with the university's master plan, the indoor arena will bring volleyball and wrestling back to the athletics campus, support year-round training for all of our students, and improve campus life with increased fan accessibility for volleyball and wrestling matches."
Also presented for approval was the Metz Carillon Renovation and Relocation at Bloomington. The carillon and tower, constructed in 1970, have not been used to their full potential in recent years because of its location away from the campus core and the need for refurbishment.
Read more about the carillon's history and the renovation project in a news release.