Huntington "Hunt" Hardisty, a fourth-year medical student at Indiana University School of Medicine, is preparing to graduate with his M.D. degree this spring. In August 2013, shortly before he started classes as a first-year medical student, Hardisty also began his military career in the U.S. Navy.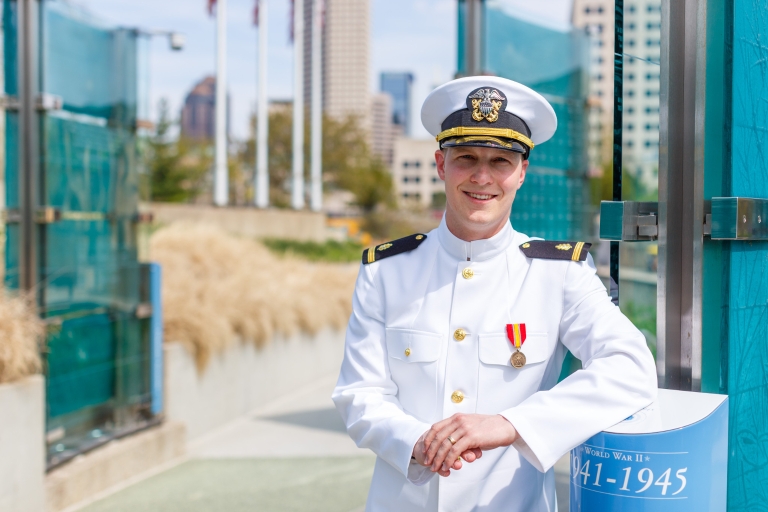 Hardisty has his family legacy riding on his shoulders, especially since he is the grandson and namesake of Adm. Huntington Hardisty, a celebrated veteran and former vice chief of naval operations. Since the age of 8, Hunt had a desire to be a physician; at the same time, his grandfather's integrity, patriotism and passion to serve the nation were highly influential in his life.
Come June, Hardisty will be returning to his hometown of San Diego for a residency in psychiatry at Naval Medical Center San Diego. He is excited that he will be able to both serve his country and provide health care to service members and their families.
Hardisty has a passion for serving underserved communities, and his time at IU School of Medicine has helped him hone his skills in caring for a diverse population needing medical care.
"Indiana has some of the best people in the country," he said. "My time at IU School of Medicine has introduced me to professors, students and colleagues who are genuinely caring and committed in serving their patients."
Hardisty describes Dr. Ruben Hernandez, assistant professor of clinical family medicine, and Dr. Javier Sevilla-Martir, professor of underserved Indiana patients and clinical family medicine, as his biggest influencers at the school. Both the professors were first introduced to Hardisty when he applied for a spot in the introduction to clinical medicine course Spanish section, during his first year of medical education.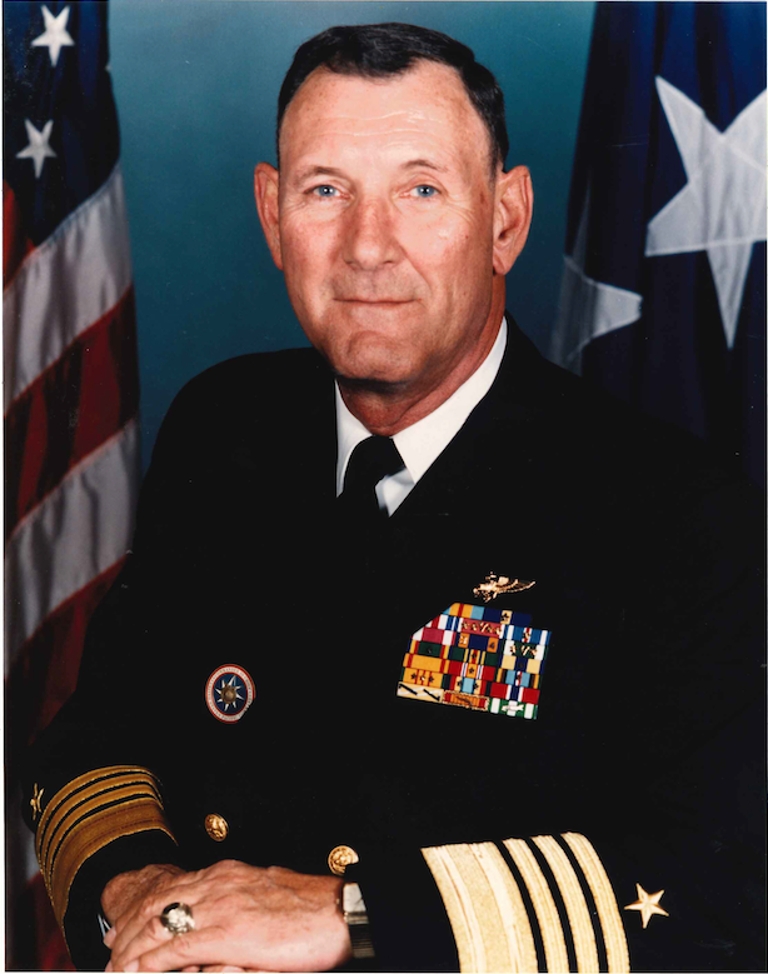 "Dedication to service and commitment to the underserved, besides advanced Spanish language skills, are characteristics we look for in the applicants," Sevilla-Martir said. "Hunt had them all and was always engaged and eager to learn with seriousness about leading change and wanting to be the best he could. He never left questions for later."
"Hunt is reliable and has the basic skills required for a doctor: He always listens to patients, empathizes with compassion, regardless of the time and language," Hernandez said. "He also has a very solid medical knowledge. He's not just a nice guy; he knows his stuff. I see him becoming a successful provider, extraordinary teacher, involved in global medicine and medical missions, with the community locally and internationally."
Hardisty's military scholarship requires a commitment of four years in the armed forces, but he plans to make a career out of it.
"After residency, I plan to stay with the Navy for 20-plus years," he said. "I see myself based around the world, taking care of active-duty servicemen and retirees at home and abroad."
He also anticipates returning to practice medicine in Indiana, which he now considers home.
Pearl Mohankumar is a communications specialist with the IU School of Medicine.