RICHMOND, Ind. – Indiana University President Michael A. McRobbie has announced that IU will begin offering fully paid parental leave for all staff employees of the university.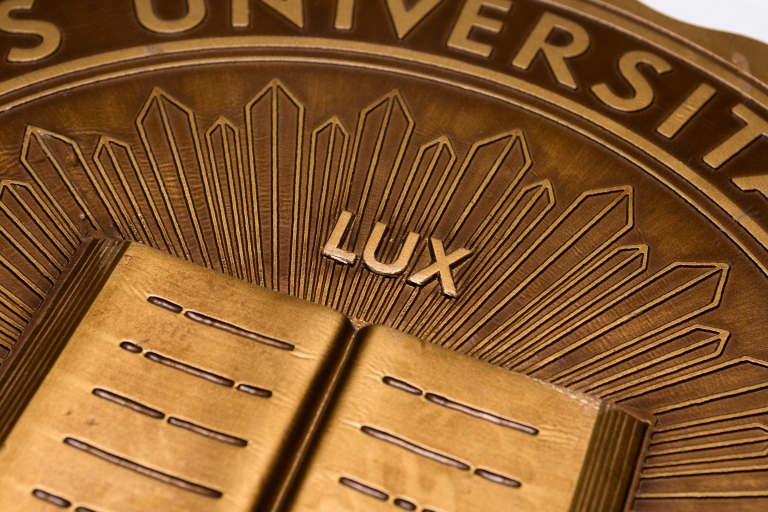 The new program, endorsed today by IU's Board of Trustees at its April meeting on the IU East campus, will go into effect immediately and provide up to six weeks of paid leave for parents after a birth or adoption. The leave will be available to both mothers and fathers whose child is born or adopted on or after April 14, regardless of their marital or relationship status.
"This major new policy underscores the value Indiana University places on the well-being of its employees, and it is one that will help IU continue to attract and retain outstanding staff employees as the university prepares to enter its third century of service to the state, nation and world," McRobbie said.
Paid parental leave will be available to all staff employees at IU who are in non-temporary positions of 30 hours or more per week and have been continuously employed in a benefits-eligible position for at least 12 months before the date of the birth or adoption of a child. If both parents are IU staff employees, each is entitled to take six weeks of paid leave. Staff employees will be able to use their leave on an intermittent basis, though it must be completed within six months following the birth or adoption.
The new parental leave does not cut into any other paid leave that employees have already accrued, such as paid time off or sick days. If an eligible employee also meets the eligibility requirements of the Family and Medical Leave Act, parental leave will run concurrently with FMLA.
Staff employees are eligible for up to two parental leaves during the course of their career at IU.
IU is one of the largest employers in a state that has no laws beyond the federal FMLA that guarantee job protection or leave for new or expecting parents. Paid parental leave for birth or adoption is already part of the benefits package for full-time IU faculty.
"The addition of IU's new Paid Parental Leave Policy for staff members places IU well ahead of most of the state's employers in this regard and further solidifies IU's position as an employer of choice," McRobbie said.
McRobbie also called the new policy a "sound investment in IU's future," citing a recent study by Ernst & Young indicating that millennials value workplace flexibility and paid parental leave even more than other generations. In 10 years, according to the study, 75 percent of the workplace will be millennial.
The Paid Parental Leave Policy is designed to build upon IU's existing commitment to families through other benefits such as Care.com, which provides access to emergency child care services and helps families find qualified, trustworthy child care providers. Earlier this week, IU announced a half-million-dollar renovation project that will add three new classrooms at the IU Campus Children's Center, which will allow the child care center to enroll 40 more children by next year.
IU employees who have questions about paid parental leave can contact the Office of Human Resources at recben@iu.edu.