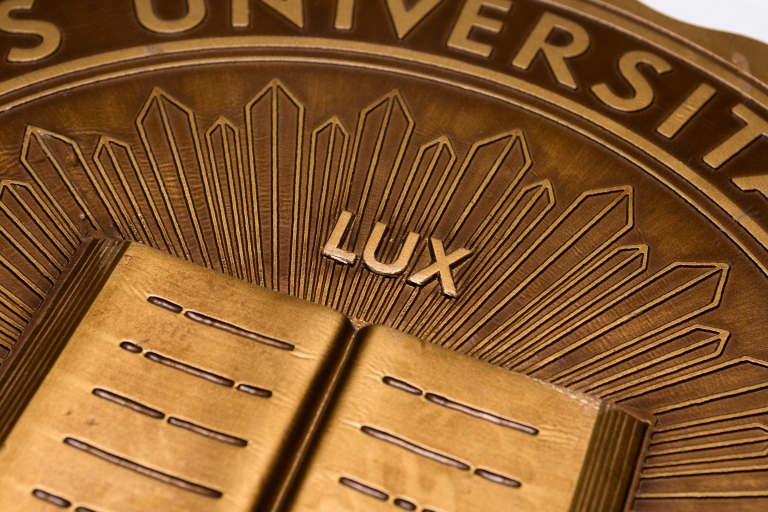 BLOOMINGTON, Ind. – Indiana University President Michael A. McRobbie has issued a statement about the two-year budget approved by the Indiana General Assembly on April 22 and expected to be signed into law by Indiana Gov. Eric Holcomb.
Under the new budget, state appropriations will increase over FY 2017 levels across IU's campuses by 1.8 percent in FY 2018 and 4.1 percent in FY 2019, including new operating funding beginning in FY 2019 for the newly renamed Indiana University Fort Wayne health sciences programs.   
IU's total state operating appropriation for the fiscal year that begins July 1 is $506.6 million. In addition to the operating appropriations, IU received over $39 million in cash funding for repair and renovation projects and equipment for the IU Fort Wayne health sciences programs. In addition, $78.5 million in bonding authority was authorized for the Old Crescent Phase III project for renovation of IU Bloomington's Ballantine Hall and Geology Building.  
The IU Fort Wayne health sciences programs will receive $4.85 million in operating funds for FY 2019.
McRobbie's statement:  
"Indiana University is deeply appreciative to Governor Eric Holcomb and members of the Indiana General Assembly for their support of higher education in Indiana, Hoosier students and IU's commitment to providing a world-class environment for education and research. In particular, we would like to thank State Representative Tim Brown, State Senator Luke Kenley and the Holcomb administration for their successful stewardship of the biennial budget process. We also wish to express our appreciation to the Indiana Commission for Higher Education, led by Commissioner Teresa Lubbers, for its support for the state's public universities throughout the budget development process.  
"We are especially grateful for the nearly $700 million for the biennium that the state has earmarked for grants and scholarships that will help make a college education more affordable and accessible for Indiana students and contribute to the growth of a highly educated and skilled citizenry in our state.  
"IU shares the state's vision of producing more Hoosier graduates, providing an affordable and clear path to education, helping to build a workforce that meets Indiana's economic development needs, and enhancing our state's culture of entrepreneurship and innovation.   
"The budget increases for IU reflect the university's strong success in meeting performance metrics established by the state that are designed to address, among other important issues, college attainment levels, students graduating on time and students earning high-impact degrees. It also is a testament to our efforts to ensure that we are delivering to our students the knowledge, skills, advice and training they need to thrive in today's ultra-competitive, 21st-century marketplace.  
"Ours is a commitment to building a better future for Hoosier students and for our state, and we look forward to continuing to be the largest producer of Hoosier graduates annually in Indiana for the foreseeable future."