Campuses buses crammed with college students are a familiar site on the Indiana University Bloomington campus.
But once a week, a large yellow bus drops off much younger students to see campus and meet up with their older buddies, all part of IU's College Mentors for Kids program.
Founded in 1995 by two IU students, College Mentors for Kids pairs IU students with elementary-school students from two local schools: Fairview and Arlington Heights. The program is expanding to Templeton Elementary School in the fall.
Once a week, IU students travel to each school to meet one-on-one with their buddies; their elementary-school buddies then travel by bus to the IU campus to participate in a fun activity.
Now a national organization that has paired more than 2,500 first- through sixth-graders with a local college mentor, the program aims to expose young students to the importance of education, culture and diversity and ways to give back to the community.
"College Mentors is not only beneficial to the 'little buddies' we serve, but for mentors like myself who are involved," said Sydney Twiggs, president of IU's College Mentors for Kids. "Mentors learn about the resources their campus offers, leadership skills and the need for positive role models in their communities. At College Mentors for Kids, we motivate kids and college students to reach their full potential to positively impact the community."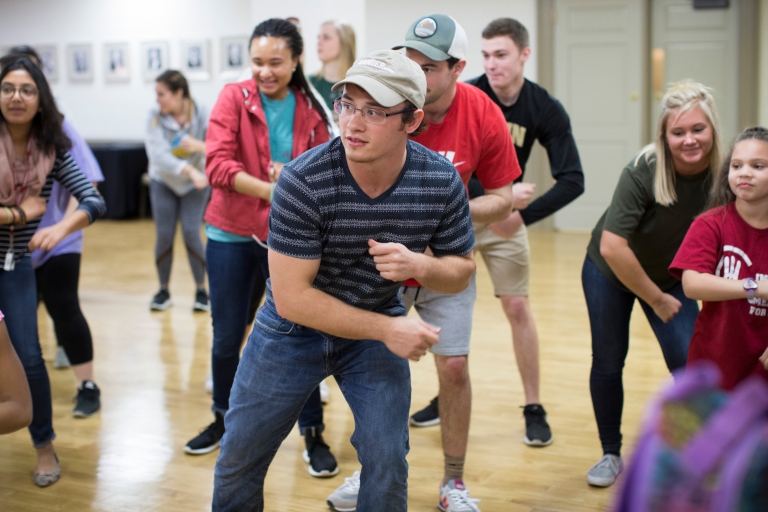 IU Bloomington has about 100 mentors and 30 staff members who help organize activities, recruit mentors and raise money for transportation costs.
For Twiggs, a senior studying biology, the program has played a huge role in her college experience. She still remembers her first buddy: a red-headed, "spunky" fourth-grader who was quick with a big hug.
"I will never forget my experience with her, and I hope she never forgets it either," Twiggs said. "We bonded over conversations about our siblings, school work, our futures and our dreams. She taught me specifically how important forming relationships are and that you may never know when someone is having a bad day or going through a rough patch; therefore we all need to treat others with kindness and respect. Each week I found myself wanting to dedicate more and more to the program because of how giving back and helping my buddy made me feel." 
The college mentors and buddies bond during weekly activities, which all take place on the IU Bloomington campus and include dance lessons with the In Motion Dance Company, chemistry lessons and on-the-field experiences with the IU track team.
While each activity aims to expose the students to campus and its organizations outside the classroom, it is also a time for the buddy and mentor to talk about their days and to bond.
"Although it takes a couple of weeks for the students to get used to you, you can really see a change in them once they warm up to their mentor," said mentor Collin Campbell. "You'll have a kid who might typically misbehave, and they will be sitting on the bus and all of a sudden lay their head on your shoulder. It's just a really special feeling."
Campbell, a senior studying human biology, joined College Mentors for Kids his freshman year. Although he had previous experience working at his local YMCA camps, he said this program has given him a purpose and helped open his and his fellow mentors' eyes to how fortunate they might be.
"One of the big things to note about this program is the effect it has on our mentors," he said. "Some of our kids have dealt with a lot, at a really young age, and in some cases have dealt with more than our mentors have. So it is really cool to see how the program opens the eyes of our college kids and changes their outlooks on things." 
Whitney Thomas, a family and student advocate at Fairview Elementary School, said her students love taking part in the program.  
"I think that this program benefits our students because it gives them the chance to connect with individuals that are pursuing higher education," she said. "It gives the opportunity to talk about college. It also allows for them to step outside of their neighborhood and their comfort zones to explore and learn about the university."
While the main focus of the program is to provide a lasting impact on young students, Campbell said it is also simply a lot of fun, especially working with young children who can do and say some funny things. 
That aspect of the program has been one of the best parts for senior Anne-Therese Ryan.
The English and communications and culture major joined the program this year to gain experience before joining Teach for America next year. Bonding with her buddy has been both educational and fun. 
"What's nice about it is it is kind of an escape from the rest of the world," she said. "It is just a time to connect with a young student individually and talk about everything from hot Cheetos to what she did in school today." 
Ryan said College Mentors has been just as much of a boost for her as it is for her buddy.
"I really do look forward to this every week. Madison really likes to give out nicknames, and she gave me the nickname 'beautiful girl,'" Ryan said with a laugh. "And she gave another mentor the nickname 'awesome guy.'" It sounds silly, but it just meant so much to me, especially coming from a child, to say you are beautiful, amazing, you're cool. It feels so real and so genuine."