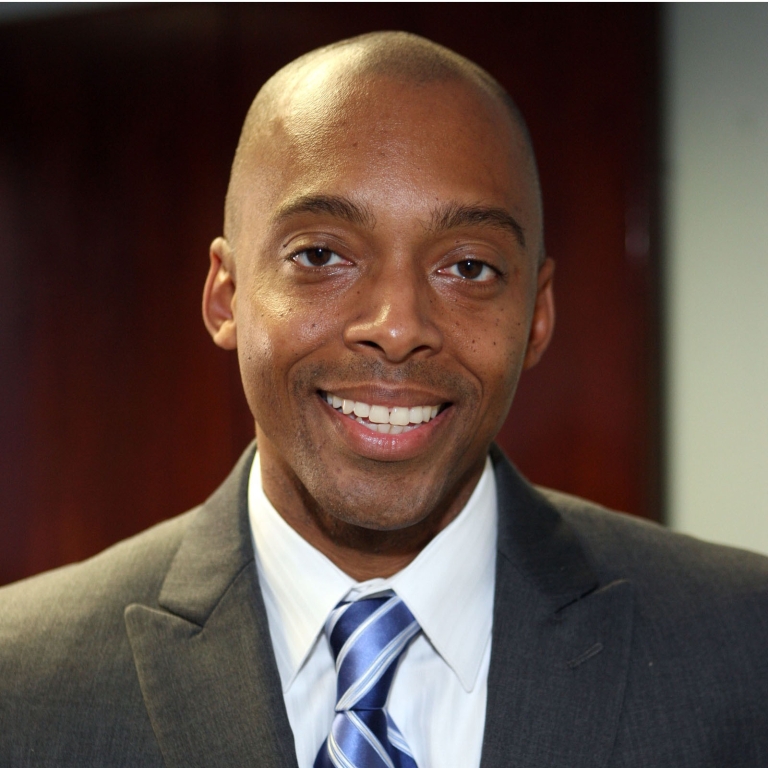 Professor Khalil Muhammad will return to Bloomington this month to deliver the 29th annual Paul V. McNutt Lecture sponsored by the Indiana University Bloomington Department of History.
Muhammad is a professor of history, race and public policy at Harvard University's John F. Kennedy School of Government and the Suzanne Young Murray Professor at the Radcliffe Institute for Advanced Study. He was on the IU Bloomington history faculty from 2005 to 2011.
His lecture, "In Punishment We Trust? The Logic and Legacy of American Punitiveness," will take place from 7:30 to 8:30 p.m. April 20 in the University Club President's Room in the Indiana Memorial Union.
"Since publishing his influential first book, Muhammad has established an international reputation as a leading scholar and public intellectual, focused on the historical challenges of race, crime and punishment," Department of History chairman Eric Sandweiss said. "We're pleased to welcome him back to Bloomington, as a historian and as a friend."
In a synopsis of the lecture, Muhammad asks, "Can the U.S. be anything but more or less punitive?" Recent scholarship from the colonial period to the 21st century, he said, reveals archival truths of America's enduring logic of punishment. The lecture will explore what studying the past can teach us about the limits of criminal justice reform.
Muhammad left IU to become director of the Schomburg Center for Research in Black Culture, the world's leading library and archive of global black history. He joined the faculty at Harvard in July 2016.
His book "The Condemnation of Blackness: Race, Crime, and the Making of Modern Urban America," published while he was at IU, explores how a powerful stereotype of black people as a race of criminals emerged in the late 1800s and was used to justify disenfranchisement, lynching and Jim Crow segregation.
A native of the South Side of Chicago, Muhammad has a Ph.D. in history from Rutgers University. His scholarship and teaching examine the intersections of race, democracy, inequality and criminal justice in modern U.S. history. His work has been featured in The New York Times, The New Yorker, The Washington Post, National Public Radio, MSNBC and C-SPAN. He has appeared in feature-length documentaries, including "Slavery by Another Name" and "13th."
The Department of History in the IU Bloomington College of Arts and Sciences sponsors the annual McNutt Lecture. The lecture honors Paul V. McNutt, who was dean of the IU law school from 1925 to 1933, then became Indiana's governor and later served as U.S. high commissioner to the Philippines, director of the Federal Security Agency and chairman of the War Manpower Commission during World War II.