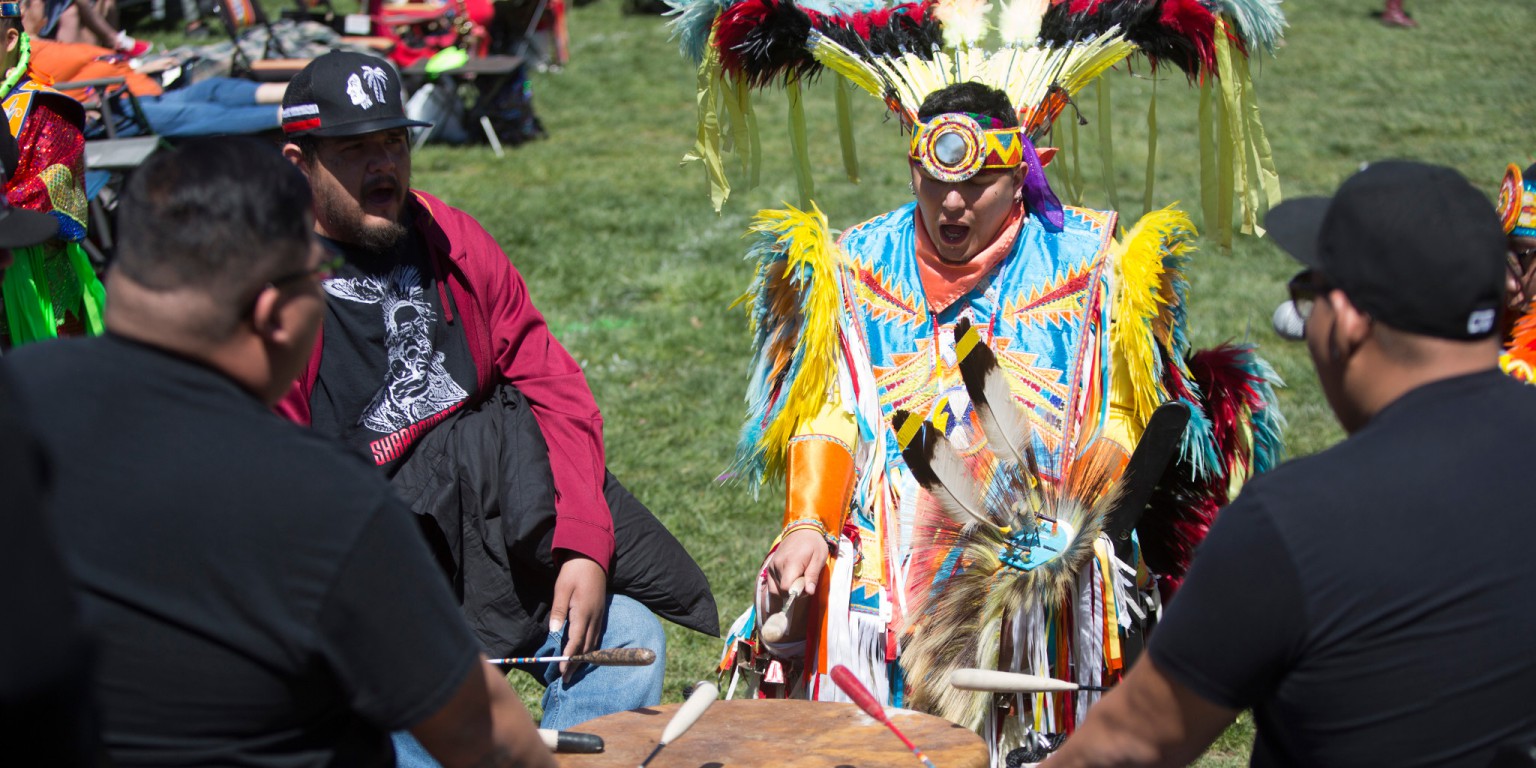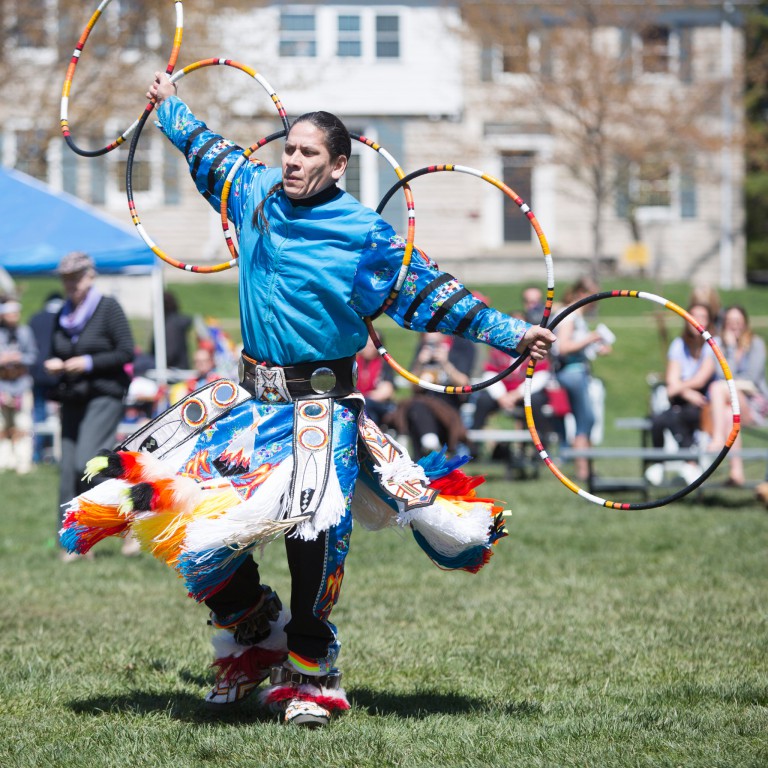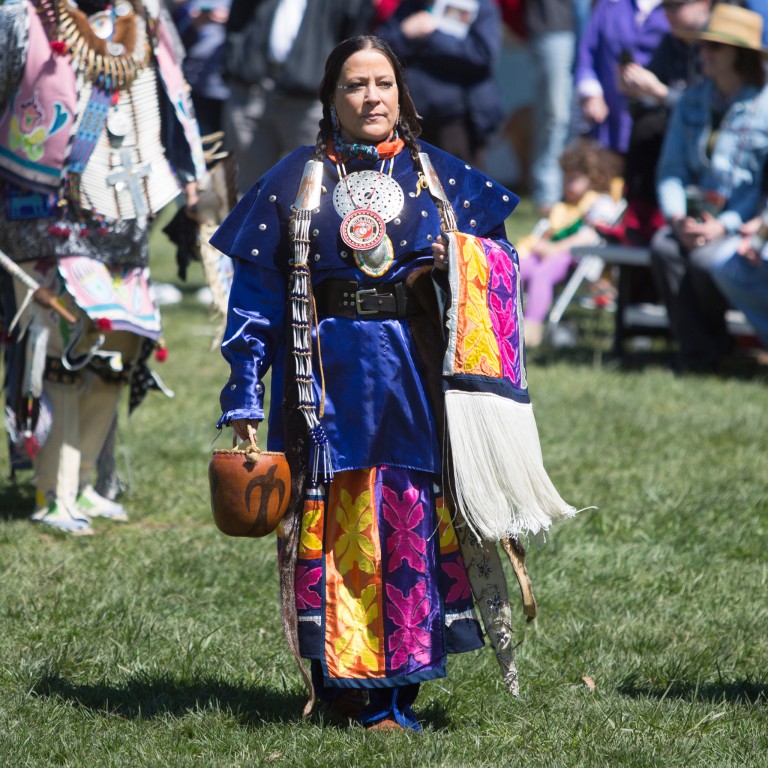 Photos by Chaz Mottinger, IU Communications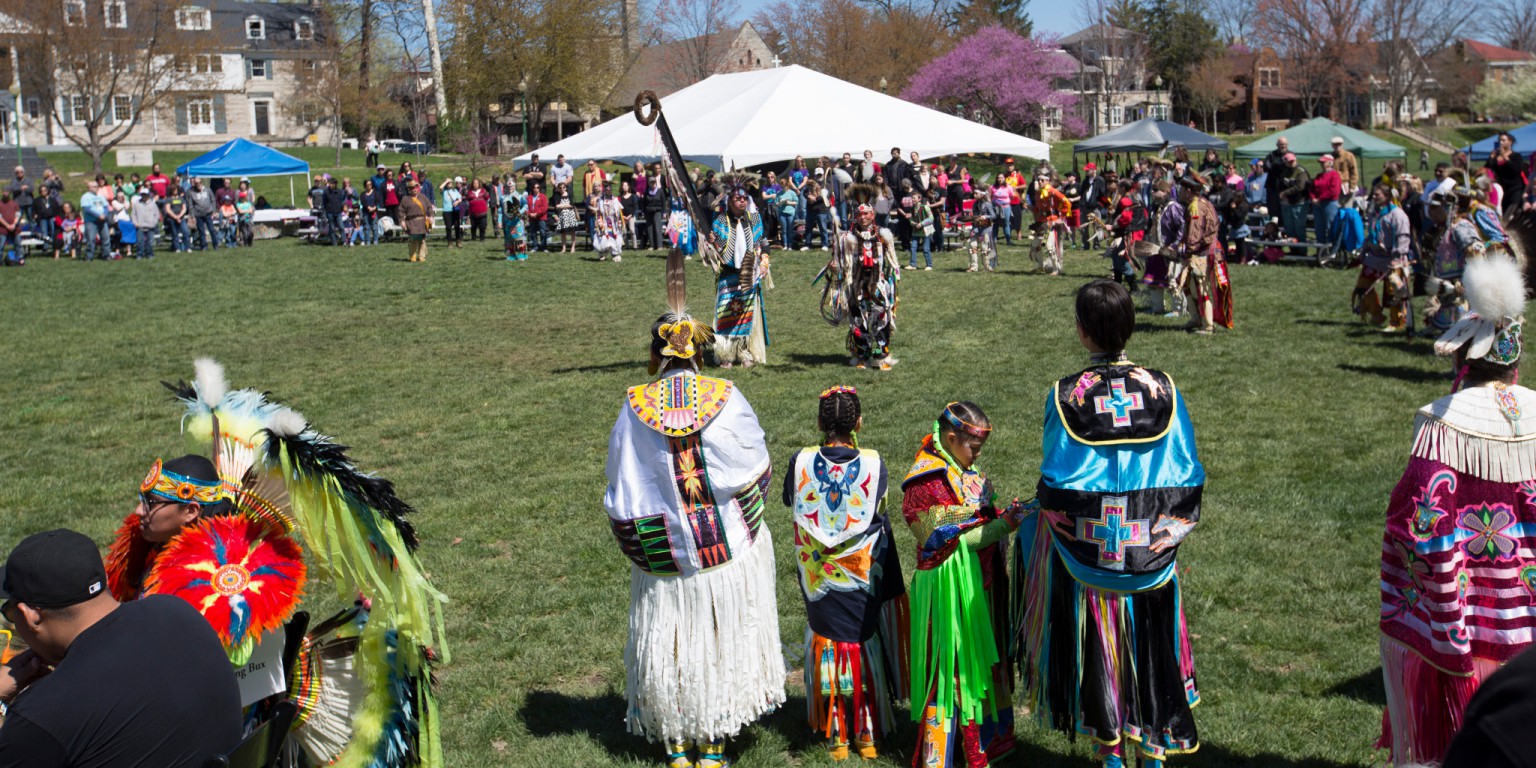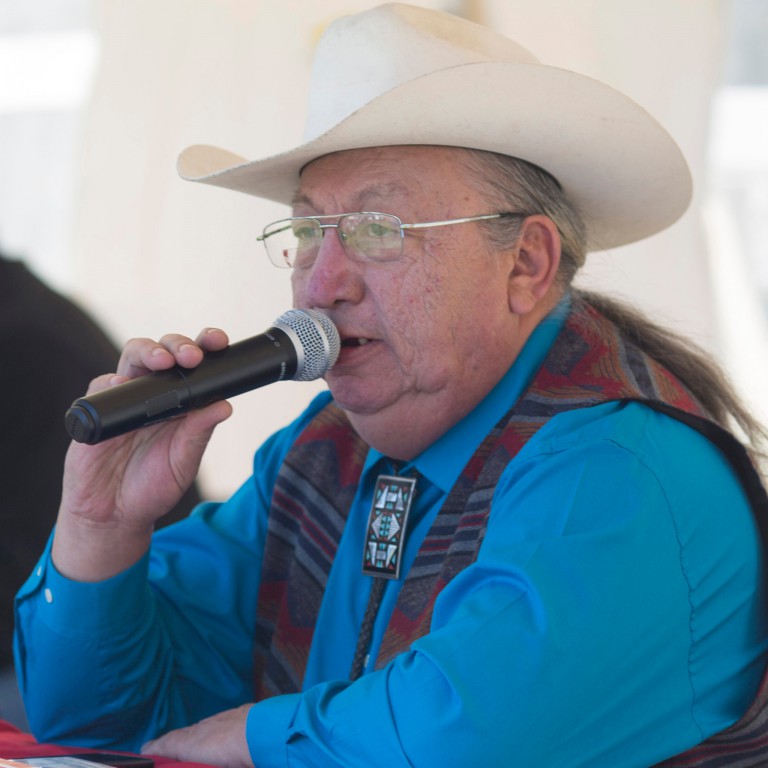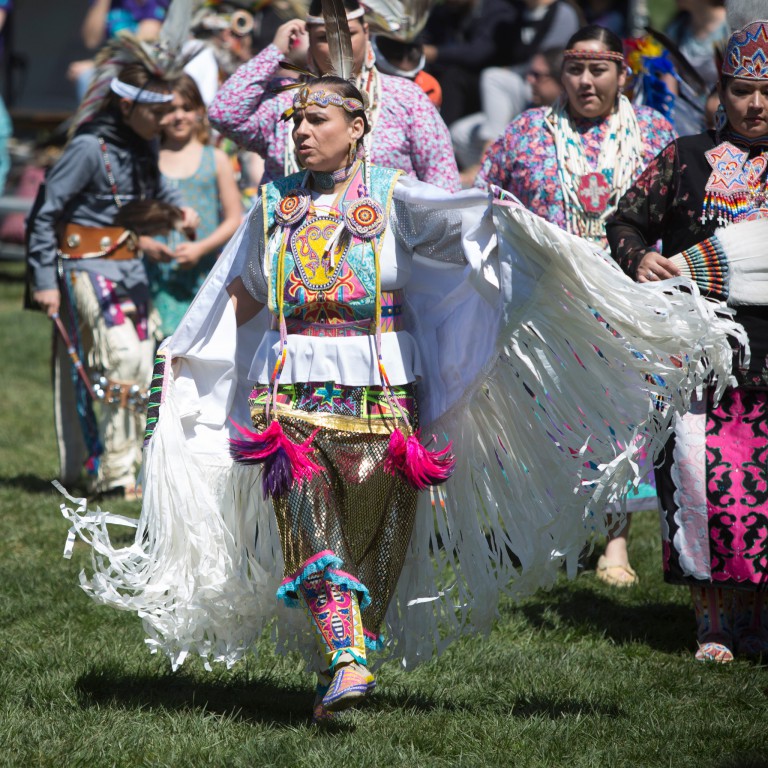 Photos by Chaz Mottinger, IU Communications
The Indiana University Sixth Annual Traditional Powwow, held April 8 in Dunn Meadow, was moved to the spring and hosted outdoors this year – two changes intended to make it more accessible to the campus and local communities.
"The powwow is a celebration of Native American people and culture, but it's also an inclusive event that welcomes all participants," said James Wimbush, the university's vice president for diversity, equity and multicultural affairs. "Before the powwow began, our campus hosted the inaugural meetings of IU's First Nations Leadership Ambassadors Council. This recently formed group will advise IU on issues such as helping the university recruit and retain more Native American students and faculty, increasing scholarship and financial aid opportunities for Native American students, and providing services that help IU form a better connection with the Native American community."
The powwow was run in the Northern style, which traces its styles of song dance to locations in the Northern Plains, generally North Dakota and South Dakota, but also the Great Lakes region. It also included singing, craft vendors, informational booths and food.
The powwow was hosted by IU's First Nations Educational and Cultural Center. Co-sponsors were the Office of the Vice President for Diversity, Equity and Multicultural Affairs, the Annual Traditional Powwow Committee, the American Indian Student Association, the American Indian Studies Research Institute, the Glenn A. Black Laboratory, the Mathers Museum of World Cultures, and the departments of Anthropology, History and Native American and Indigenous Studies.