Service and retiree recognition program plan
The IU Bloomington Long Service and Retiree Recognition program will take place from 1:30 to 4 p.m. May 9 in Henke Hall, in the north end zone of Memorial Stadium.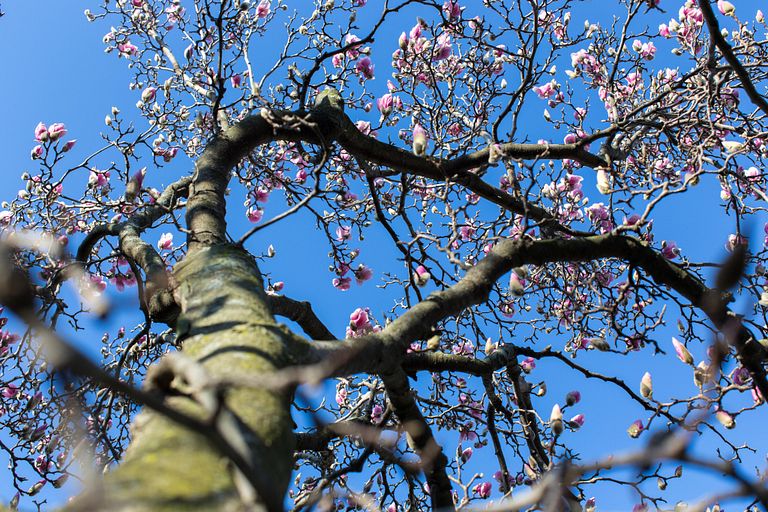 Free parking is available in all lots around the athletics facilities.
The annual program honors Bloomington staff employees who have completed 25, 30, 35, 40 or 45 years of service, or who have retired during the 2016 calendar year.
The event, hosted by University Human Resources Associate Vice President John Whelan and IU Bloomington Provost Lauren Robel, features 179 long service recipients and 103 retirees.
Dinner parties featuring IU experts to facilitate statewide conversations
Campus and city community members are invited to participate in a unique conversation at two restaurants in Bloomington to discuss how we know what we know – that is, the nature of evidence and how we decide whether we think it is reliable and valid.
Indiana Humanities and the IU Arts and Humanities Council will host simultaneous "Chew on This: Are You Sure" dinner conversations from 6:30 to 8 p.m. May 9 at Finch's and Feast restaurants in Bloomington. Conversations also will happen statewide in half a dozen other restaurants. At each location, the table's conversation will be led by expert facilitators.
Ticket prices range from $20 to $35 depending on the restaurant and include the meal, a non-alcoholic drink, tax and tip. Alcoholic beverages will be available for purchase for an additional cost. Space is limited, and registration is required.
The event is part of Indiana Humanities' new initiative, Quantum Leap, which explores the intersection of science, technology, engineering, math and the humanities. Each Bloomington location will feature a pair of co-facilitators, one from the humanities and one from STEM.
Indiana Humanities worked with IU Bloomington's Arts and Humanities Council to find experts from across the IU faculty who could spark wide-ranging, insightful conversations. IU Bloomington's Office of the Vice Provost for Research is also supporting the event.
Bloomington co-facilitator pairs are Jonathan Elmer, professor of English and director of the College Arts and Humanities Institute, and William Hetrick, professor of psychological and brain sciences, at Finch's; and Winni Sullivan, professor and chair of the Department of Religious Studies, and Elaine Monaghan, professor of practice in The Media School, at Feast.
"Chew on This" is designed by Indiana Humanities to use the power of food and drink as a convener of people and catalyst for conversation to inspire thoughtful discussion on engaging topics.
Spaces open for IU School of Informatics and Computing annual summer camp
The IU School of Informatics and Computing is seeking applicants for its annual weeklong, residential summer camp experience from June 18 to 22 on the IU Bloomington campus.
The camp provides students entering grades 9 to 12 the opportunity to learn about the latest trends in information technology, the internet, web design, networking, new media, database, gaming and more from the school's expert faculty and students.
Attendees at the camp will also have the opportunity to:
Explore potential career paths.
See how information technology is used in science, art, business and other fields.
Strengthen problem-solving and communication skills.
Hang out with other campers to watch movies, swim, bowl and game.
Get a taste of what college is like.
More information about camp activities are online. The cost of the camp is $425, which includes everything – accommodations in a residence hall, meals, technology sessions, extracurricular activities, an official camp T-shirt and other goodies. The deadline for application is May 15. Accepted applicants will receive an acceptance packet with additional formation.
For more information, contact Lauren Headley at lheadley@indiana.edu or 812-855-6159.
IU Athletics adopts policy barring prospective student-athletes with history of sexual violence
IU Athletics has adopted a new mandatory policy that disqualifies any prospective student-athlete with a history of sexual or domestic violence from participating in any intercollegiate activities, including competition, or receiving athletically related financial aid.
IU Athletics' policy applies to any prospective IU Bloomington student-athlete who has been convicted of or pleaded guilty or no contest to a sexual violence felony – including freshmen, transfer students or walk-ons. It also applies to those found responsible for sexual violence through a formal institutional disciplinary action at another college or university.
Under the new policy, coaches and athletics personnel involved in recruiting players will be required to access all "publicly available information" about prospective players and their prior conduct, including a criminal background check and a review of their online activities.
President McRobbie addresses Indiana's new biennial budget
Indiana University President Michael A. McRobbie has issued a statement about the two-year budget approved by the Indiana General Assembly on April 22 and expected to be signed into law by Indiana Gov. Eric Holcomb.
Under the new budget, state appropriations will increase over FY 2017 levels across IU's campuses by 1.8 percent in FY 2018 and 4.1 percent in FY 2019, including new operating funding beginning in FY 2019 for the newly renamed Indiana University Fort Wayne health sciences programs. 
IU's total state operating appropriation for the fiscal year that begins July 1 is $506.6 million. In addition to the operating appropriations, IU received over $39 million in cash funding for repair and renovation projects and equipment for the IU Fort Wayne health sciences programs. In addition, $78.5 million in bonding authority was authorized for the Old Crescent Phase III project for renovation of IU Bloomington's Ballantine Hall and Geology Building.
Read President McRobbie's full statement.
IU Maurer School of Law presents teaching awards to five faculty members
The IU Maurer School of Law has honored five faculty members with prestigious teaching awards. They are:
Ryan W. Scott, professor of law
Laura Daghe, senior lecturer in law
Victor D. Quintanilla, associate professor of law
Steve Sanders, associate professor of law
Sylvia Orenstein, adjunct professor of law
University receives several major gifts
Indiana University has announced several major gifts from various donors recently, including: