Changes are coming to the Henderson and Poplars parking garages. Here's a look at what will be different, per the IU Bloomington Office of Parking Operations: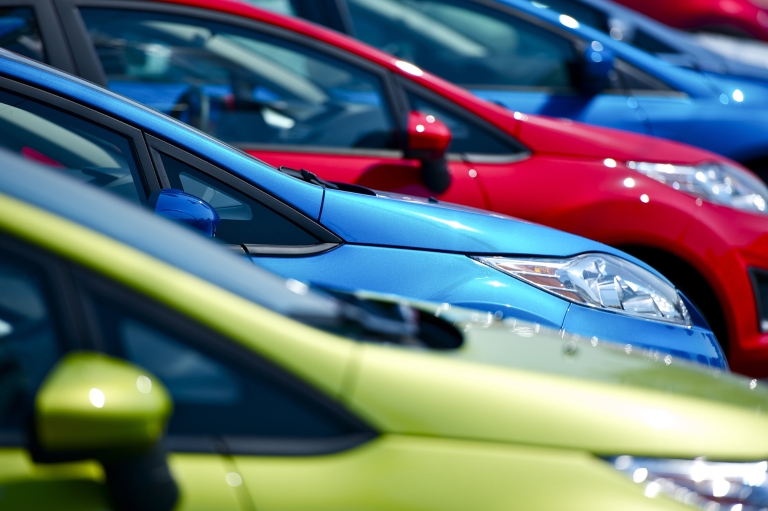 Henderson garage
With new equipment recently installed in the Henderson garage, 310 S. Fess Ave., the facility will no longer have an attendant physically present after May 8. A cash pay station is available on the ground level in the elevator lobby, while credit card transactions are accepted at either the pay station or in all exit lanes of the garage.
The new equipment allows employees to scan the barcode on the back of a parking permit instead of physically swiping the permit to enter the garage. However, please note the equipment doesn't beep as it scans a permit.
"The new equipment has much more functionality, which will translate to better service for our users," IU Bloomington Parking Operations manager Amanda Turnipseed said. "It also provides more cost efficiencies."
Poplars garage
An attendant will no longer be present in the Poplars garage, 415 E. Sixth St., after May 8. In addition, hourly paid parking will no longer be available after that day. Instead, the garage will be designated for EM-P permit parking and visitor parking with an appropriate Visitor EM-P permit displayed from 7 a.m. to 5 p.m. Monday through Friday.
"This change is due to the significant software and equipment expense that Parking Operations would face in order to continue to operate the Poplars garage as a gated visitor facility," Turnipseed said. "That cost wasn't seen as an efficient use of funds at this time."
Planning to park there? Don't forget to hang your parking permit from your rearview mirror, since parking enforcement will be issuing citations for vehicles without a permit displayed. If you don't want to or are unable to hang your permit, Parking Operations can provide a permit pocket that can be affixed to the driver's side windshield for display.
In addition, the gates into the Poplars garage will be permanently set to one entrance and two exits to avoid confusion.
Don't have a permit? Hourly paid parking is available at the Henderson garage. Plus, parking at the Poplars garage will be free every weekday after 5 p.m., and all day Saturday and Sunday. Parking Operations also anticipates placing some meters in the surface lot to the east of the garage at Sixth and Dunn streets.
Have a permit from another campus? EM permits from any other campus, plus non-student garage permits from IUPUI, may continue to be used at the Poplars garage.
While neither the Henderson nor the Poplars garage will be staffed after May 8, Turnipseed said there will be no loss of full-time positions.
She said Parking Operations anticipates transitioning the three other campus parking garages – Atwater, Jordan, and Eleventh and Fee – to using the new equipment within the next fiscal year.