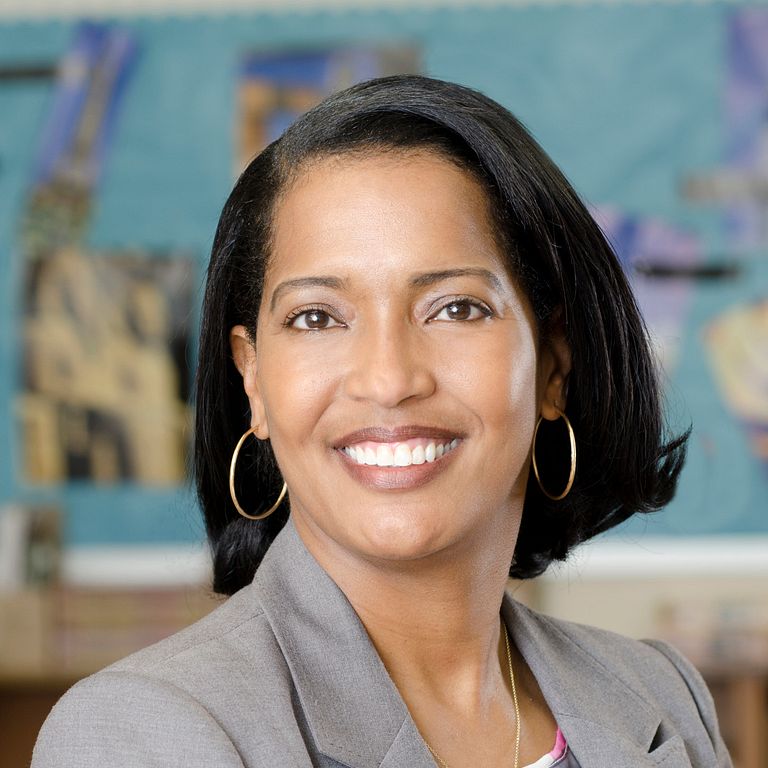 BLOOMINGTON, Ind. – Jahana Hayes, the 2016 National Teacher of the Year, will discuss defining excellence in teaching during two events as part of her visit this month to the Indiana University School of Education on the Bloomington campus.
Hayes will attend a reception and take part in a discussion at 6 p.m. April 13. She will also speak to Inspire Living-Learning Center students at 10 a.m. April 14. Both events are in the Atrium of the Wright Education Building and are open to the public.
"I hope to stoke a national conversation about education that is inclusive of everyone," Hayes said. "I want to engage people who have not traditionally been part of the conversation to join in this important effort to prepare well-rounded students for success in life."
The April 13 event is sponsored by the Office of Recruitment and Retention for Underrepresented Students, with additional support from Alpha Kappa Alpha Sorority, Tau Chapter; Zeta Phi Beta Sorority, Delta Epsilon Chapter; Phi Beta Sigma Fraternity, Epsilon Iota Chapter; and Monroe County Community School Corp.
Hayes is a history teacher at John F. Kennedy High School in Waterbury, Connecticut. Named National Teacher of the Year in April 2016, she has spent the past year traveling the nation to represent educators and advocate for teachers. She has been a teacher for the past 12 years, including 10 years in her current role.
Sponsored by the Council of Chief State School Officers, the National Teacher of the Year program began in 1952 and is the oldest and most prestigious national honors program that focuses public attention on excellence in teaching. The National Teacher of the Year is chosen from among State Teachers of the Year by a selection committee representing major education organizations.