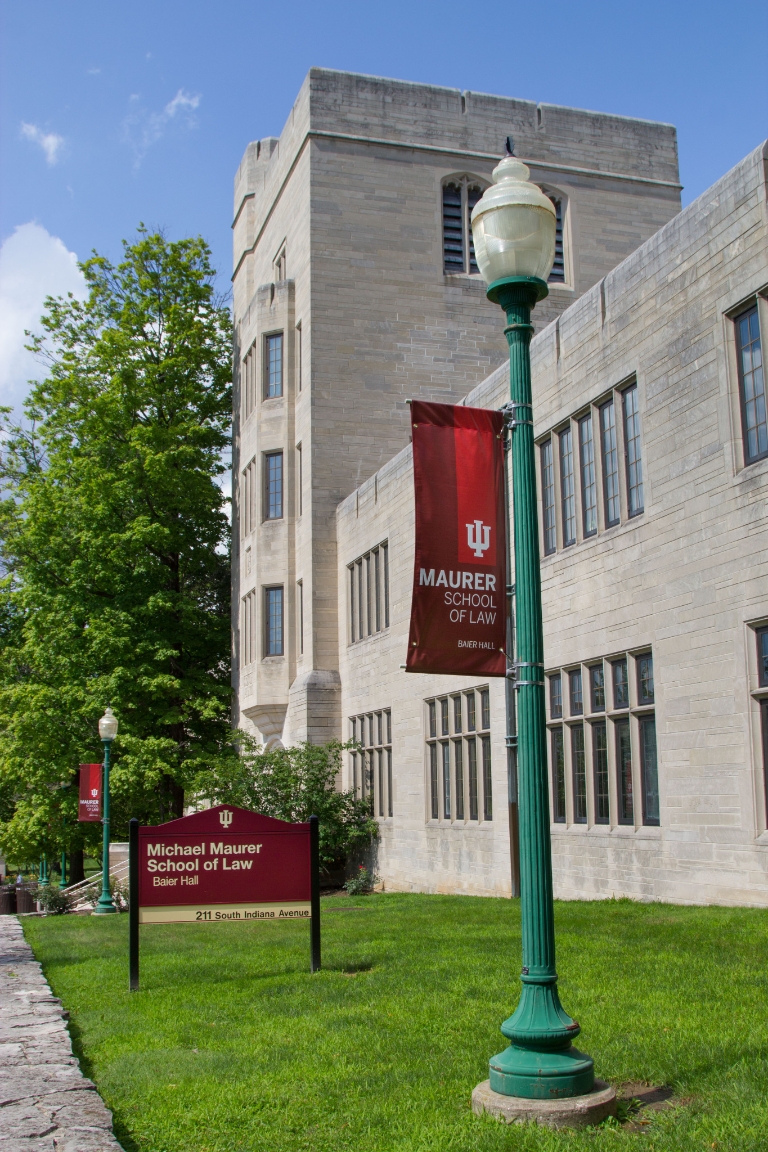 BLOOMINGTON, Ind. – The Indiana University Maurer School of Law has announced a new summer program for undergraduate students interested in the latest topics in media and entertainment law and in legal analysis and advocacy.
The Maurer Summer Law Institute will take place May 15 to 25 in Baier Hall and will be open to all incoming sophomores, juniors and seniors, as well as recent graduates, at IU Bloomington.
This year's institute comprises two noncredit courses: Hot Topics in Media and Entertainment Law, taught by professor Joseph A. Tomain, and Legal Analysis, Communication and Rhetoric, taught by professor Robert E. Downey. Guest speakers from the communications and legal professions will supplement the curriculum, including Bloomington-based personal injury attorney Ken Nunn, '67, and Cincinnati media and entertainment lawyer John C. Greiner.
"We are pleased to offer IU Bloomington undergraduates the opportunity to experience for themselves the intersection of law, media and communications," said Austen L. Parrish, Maurer School dean and the James H. Rudy Professor of Law. "Whether planning to attend law school or just interested in an overview of the institute's topics, students will find the courses fascinating."
Downey's course will be taught in the morning, and Tomain's course will be taught in the afternoon so students can participate in both if they choose. The fee for each course is $1,000, with no additional fees for course materials.
Information sessions will be offered during the next month at various locations on the IU Bloomington campus. Students may enroll by visiting the course website. Enrollment in each institute course is limited to the first 50 students.
Founded in 1842, the Indiana University Maurer School of Law is the oldest public law school in the Midwest. The law school is ranked 30th in the nation by U.S. News and World Report. It is the highest-ranked public law school in Indiana and among the top 15 public law schools nationally. The law school's programs in tax, intellectual property, international and environmental law are ranked in the top 30 in the nation.