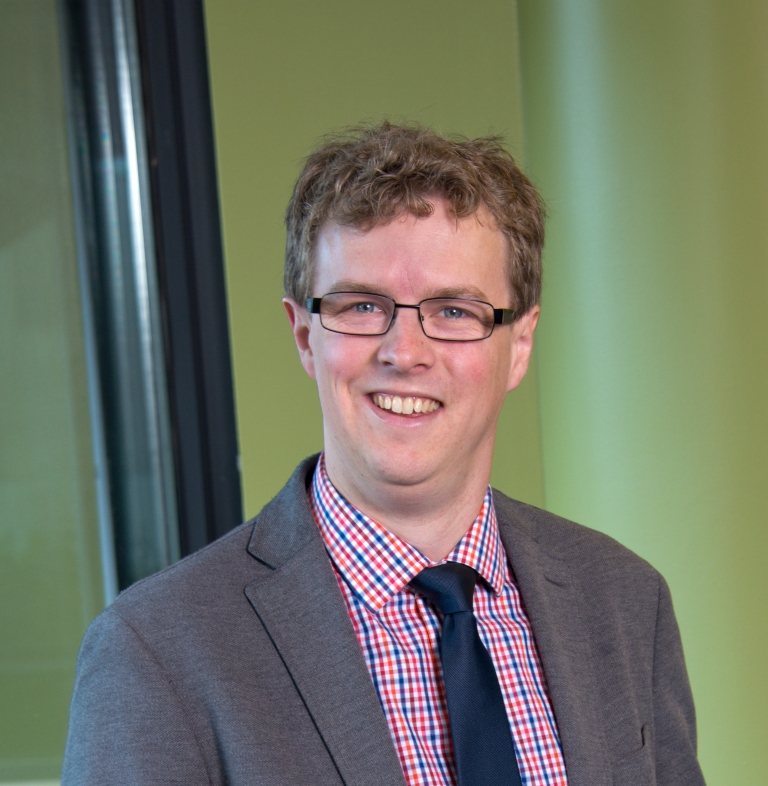 BLOOMINGTON, Ind. – A research team that includes an Indiana University scientist warns that a phenomenon known as "weather whiplash" is having a growing impact on farmland, drinking water supplies and aquatic ecosystems in the Midwest.
Weather whiplash is the term for increasingly common swings between droughts and floods as a result of climate change. The seesawing weather patterns mean traditional farming practices produce unintended consequences, according to Adam Ward, a hydrologist at the IU School of Public and Environmental Affairs and a co-author of the study.
"Farmers are by and large smart and rational, but they can't control the weather," Ward said. "They're working hard to ensure high crop yields while enduring longer droughts followed by excessive rainfall. The result, unfortunately, is harm to the environment."
Farmers routinely apply fertilizer containing nitrogen to their fields before or during planting. It is a relatively inexpensive method of ensuring good crop production during ideal weather conditions.
The problem is that during a drought, the nitrogen stays in the soil, doesn't get used by plants and doesn't get slowly flushed away by summer rainfall. Months later, when a large storm does hit – particularly in early spring before crops are growing again – the nitrogen gets pushed into rivers.
"The problem isn't just fertilizer application. We all benefit from cheap food and energy supplies," Ward said. "The problem is that our current practices are interacting with changing weather and climate in unexpected ways, yielding more frequent and severe consequences."
Local consequences may include nitrate in drinking water exceeding federal requirements. For example, the Des Moines, Iowa, Water Works recently built a $4.1 million nitrate removal plant that costs $7,000 per day to operate.
"If these trends continue, we will see more towns spending money on nitrate removal, with the ultimate cost passed on to the consumer," Ward said.
Additionally, too much nitrogen in the water causes algae to grow – essentially fertilizing natural systems just at it does on our crops. On its website, the U.S. Environmental Protection Agency warns: "Significant increases in algae harm water quality, food resources and habitats, and decrease the oxygen that fish and other aquatic life need to survive. Nutrient pollution in groundwater – which millions of people in the United States use as their drinking water source – can be harmful, even at low levels. Infants are vulnerable to a nitrogen-based compound called nitrates in drinking water."
A 2012-13 drought and flood cycle led to a nitrogen spike in surface waters that feed Midwestern rivers, drawing the interest of the researchers. The team used data from the U.S. Geological Survey and National Oceanic and Atmospheric Administration to investigate nitrogen pollution associated with weather whiplash over the past 40 years and across the agricultural Midwest, and to forecast water quality futures in the face of changing climate and weather patterns.
In addition to Ward, the team includes lead author Terry Loecke and Amy Burgin of the University of Kansas, Diego Riveros-Iregui of the University of North Carolina at Chapel Hill, Steven Thomas of the University of Nebraska-Lincoln, Caroline Davis of the University of Iowa and Martin St. Clair of Coe College.
The research was supported by National Science Foundation funding, and the findings – "Weather whiplash in agricultural regions drives deterioration of water quality" – were published in the journal Biogeochemistry.