BLOOMINGTON, Ind. – The Indiana University Maurer School of Law has honored five faculty members with prestigious teaching awards. They are:
"Excellent teaching is a core commitment of our educational mission, and our faculty takes that commitment very seriously," said Austen L. Parrish, dean and the James H. Rudy Professor of Law, who presented the awards. "There are many wonderful teachers at the Maurer School of Law, and it is an honor to celebrate their achievements."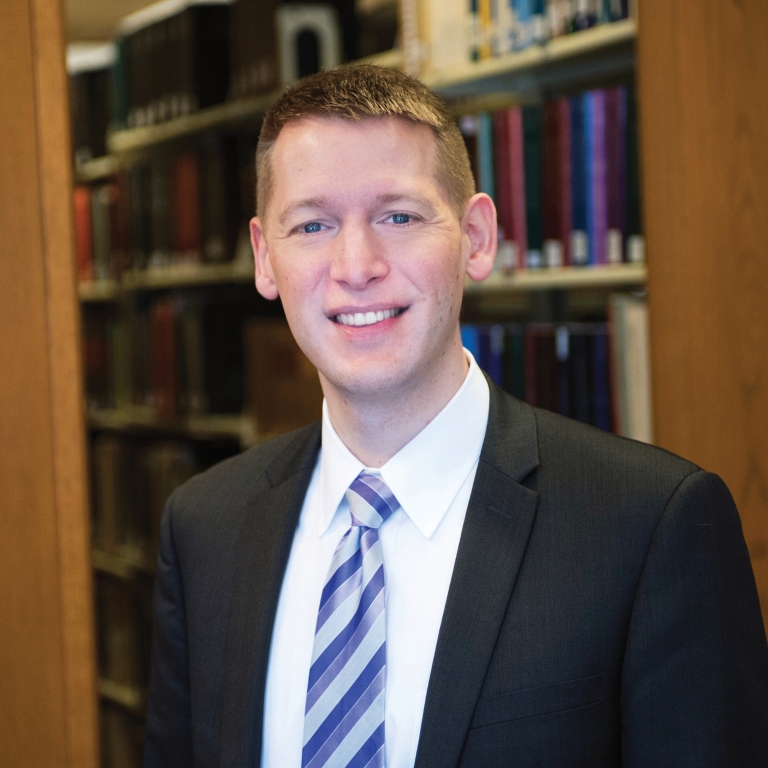 Scott was presented with the Leon H. Wallace Teaching Award. Named for the school's former dean, it is the highest teaching honor given to IU Maurer School of Law faculty.
Scott teaches courses in criminal law, criminal procedure and federal jurisdiction. Students said that "he emphasizes not only the theoretical learning traditionally taught in law schools, but he also makes sure that his lessons go beyond the classroom and work in real life." One student wrote that she would not have been able to survive an internship in the prosecutor's office if she hadn't taken his class.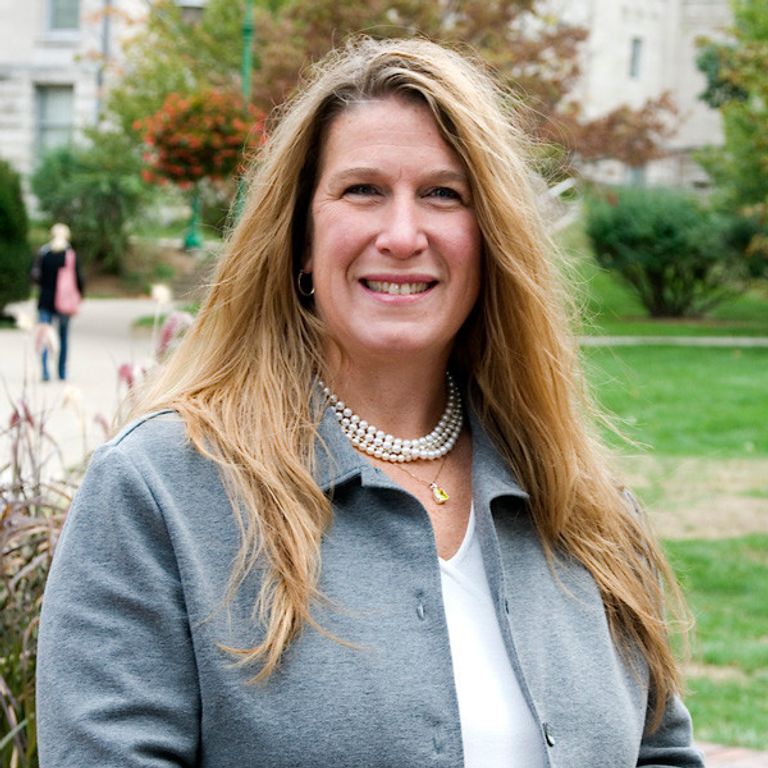 Trustees' Teaching Awards were presented to Daghe, Quintanilla and Sanders.
Daghe teaches the first-year legal research and writing course. Students described her as "an incredible legal educator" who "demands excellence and possesses the skills to instill it others." Students praised her "no-nonsense, real-world atmosphere" in class, which helps set her expectations. Daghe was also described as "famous" for her availability among first-year law students and for "clearly wanting her students to succeed."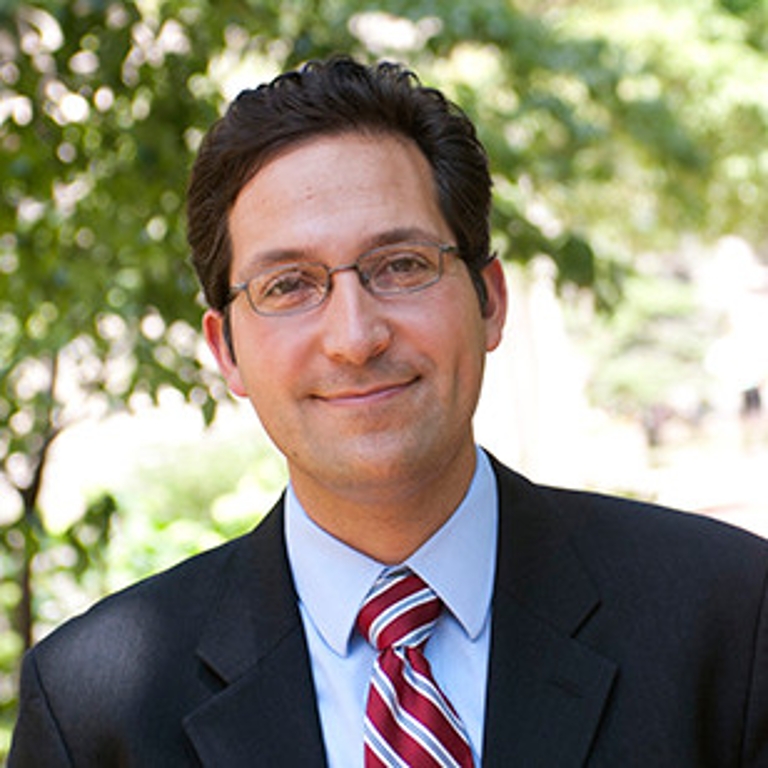 Quintanilla, who teaches civil procedure, was recognized for transforming the course into an experience-based service-learning project that enabled first-year students to work directly with local lawyers, legal aid programs and other community-based public interest organizations. One student said in the course evaluation that Quintanilla "really pushed me and made me understand the reality of our legal system for a large number of individuals."
Sanders teaches constitutional law, constitutional litigation and family law. Students praised his expertise in facilitating classroom discussion and his approachability – "the most approachable professor I've had in law school," one student wrote. Because of his knowledge of the law and the learning environment he creates in the classroom, more than 75 percent of his students said they would recommend his courses to others.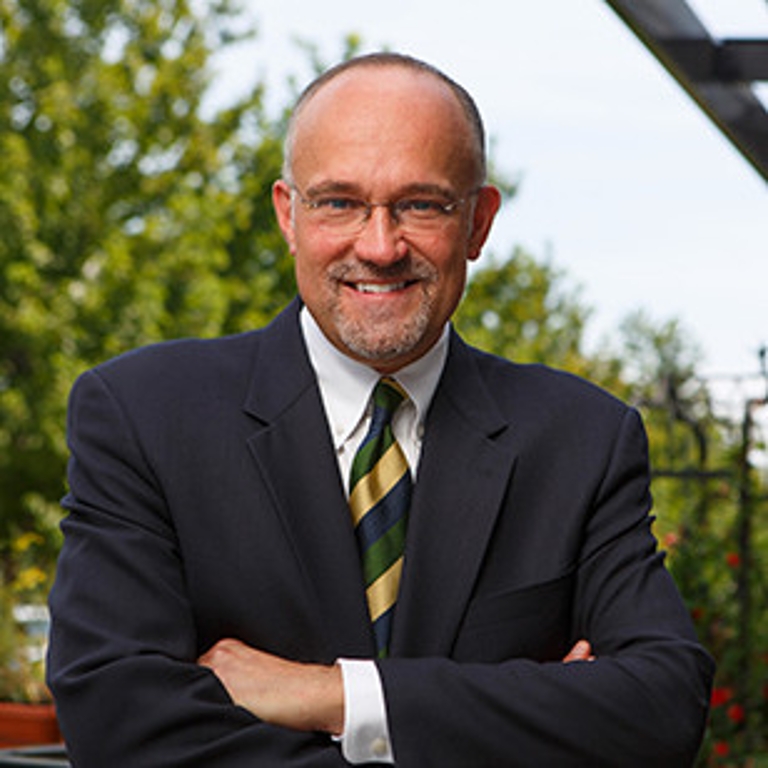 Orenstein was presented with the Adjunct Faculty Teaching Award. A retired public defender, she teaches Appellate Practice and Procedure: Criminal Appeal. Students cited not only her knowledge of the law but her availability to provide feedback and general advice to each student, "mostly at the student's convenience." At the beginning of the semester, Orenstein asked her students where they intended to practice and then researched the law of that particular state. This added effort was praised as "a personal touch that students find hard to forget."
A special committee of students presented teaching award recommendations to Parrish, who made the final selections. The students on the selection committee presented the awards to the recipients during a ceremony at the law school, and relatives of Leon H. Wallace were in attendance.
Founded in 1842, the Indiana University Maurer School of Law is the oldest public law school in the Midwest. The law school is ranked 30th in the nation by U.S. News and World Report. It is the highest-ranked public law school in Indiana and among the top 15 public law schools nationally. The law school's programs in tax, intellectual property, international and environmental law are ranked among the top 30 in the nation.