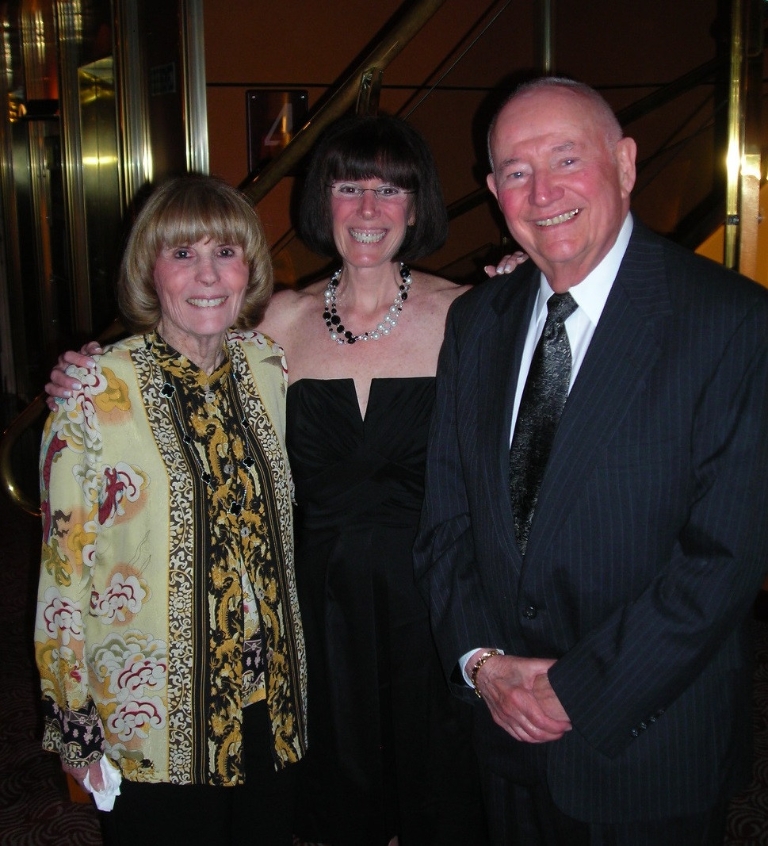 BLOOMINGTON, Ind. – Not all giving stories are the result of admiration for one's alma mater, and not all who love Indiana University are alumni, faculty or staff. In some cases, philanthropy is the direct result of meaningful relationships.
One family's desire to give back to IU began with a friendship. Dr. Arnold "Bud" and Mrs. Maxine "Max" Tanis were encouraged by the late Jesse and Dorothy Fine – longtime supporters of the university – to attend the IU Alumni Association's Mini University program nearly 30 years ago.
"The Tanis family returned to Mini University each summer to their favorite professors," said longtime Mini University director and Tanis family friend Jeanne Madison. "They became intellectual and personal friends with anthropologists, historians, classicists, biologists and many of IU's best faculty."
Madison said that having lunch with the Tanis family at each Mini University was the highlight of her week and resulted in warm friendships for her and many IU faculty.
Motivated by their friendship with the Fines, the late James Weigand – a seasoned Mini University lecturer and IU administrator – and others with whom they attended seminars in Washington, D.C., Arnold and Maxine, along with their daughter, Elizabeth, agreed to announce their gift to IU on this year's IU Day, a 24-hour, university-wide day of engagement and giving. Their hope is that others will be encouraged and inspired to support IU.
"While it is true that none of us obtained our academic degrees from IU, we are 27-year alums of IU's Mini University," the Tanis family said. "It does not take an alumnus to know and enjoy IU's museums, libraries and academic offerings. Our time at Mini University has given us a depth of understanding of the inner workings and needs of these campus gems, and the people who operate them.
"In that way, we feel like we are a part of the IU family. Mini University was one of the highlights of our year and has allowed us to continue adding to our knowledge – something rare for adults. With our gift, we hope to ensure that these IU units and programs have the behind-the-scenes support they need to sustain a level of excellence for generations to come."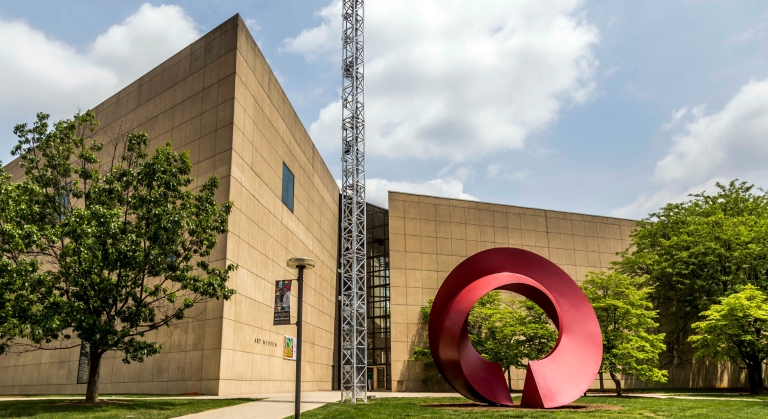 One part of the Tanises' gift establishes a support fund for the general operation, conservation and maintenance needs of the Sidney and Lois Eskenazi Museum of Art at Indiana University. The museum will undergo a transformative renovation beginning this summer, with completion expected for the fall 2019 semester. The Tanises' gift will help support the ongoing operation of the museum, its programs and the preservation of its collections.
Another portion of the gift will create a new curator position within the Lilly Library. The curatorship will provide a salary for the new curator, as well as funds for research, exhibitions, travel and other activities related to the pursuit and conservation of museum-quality acquisitions.
A further segment establishes a scholarship and fellowship in addition to a faculty chair, all within the College of Arts and Sciences. The fellowship will provide a renewable opportunity to graduate students, and the scholarship will support undergraduate students pursuing degrees in the College. The chair is to be occupied by a tenured faculty member with a distinguished record of scholarship in either art history, classical studies, English, history, philosophy or religious studies.
Elizabeth Tanis joined her family to establish additional endowed fellowship and scholarship funds within the College of Arts and Sciences. The fellowship will provide funds for graduate students pursuing degrees in the liberal arts and sciences, while the scholarship will offer financial assistance to undergraduate students with a GPA of at least 3.0 who demonstrate financial need.
"If you love the university and appreciate it, you should start giving now," the Tanises said. "At the end, you may not know how you did it, or the ways it all happened, but you will have played a role in creating the future for Indiana University."
This gift counts toward the $2.5 billion campaign, For All: The Indiana University Bicentennial Campaign.
For All: The Indiana University Bicentennial Campaign is taking place on all IU-administered campuses including IU Bloomington, Indiana University-Purdue University Indianapolis, IU East, IU Kokomo, IU Northwest, IU South Bend, and IU Southeast. The campaign will conclude in December 2019 to coincide with IU's bicentennial year celebration in 2020. To learn more about the campaign, its impact and how to participate, visit forall.iu.edu.
Founded in 1936, the Indiana University Foundation maximizes private support for Indiana University by fostering lifelong relationships with key stakeholders and providing advancement leadership and fundraising services for campuses and units across the university. Today, the IU Foundation oversees one of the largest public university endowments in the country, with a market value in excess of $1.9 billion. In fiscal year 2016, IU received $360.9 million in support from the private sector. IU is consistently ranked among the top four of Big Ten universities in annual voluntary support.