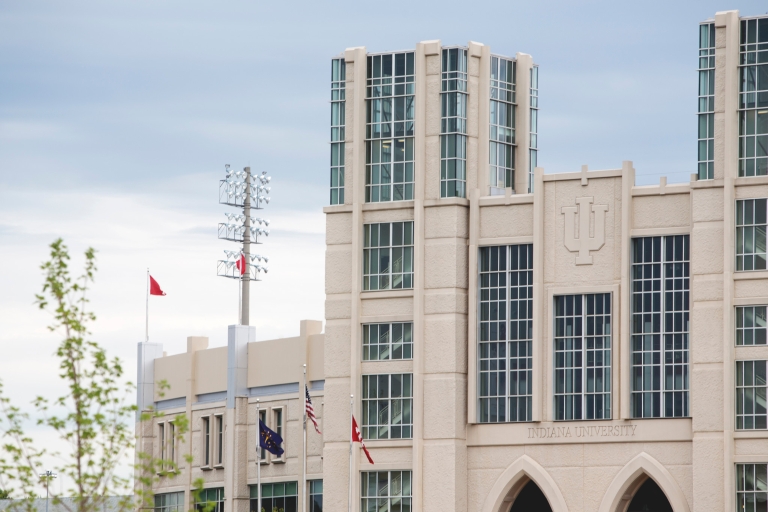 BLOOMINGTON, Ind. – Indiana University Athletics has adopted a new mandatory policy that disqualifies any prospective student-athlete with a history of sexual or domestic violence from participating in any intercollegiate activities, including competition, or receiving athletically related financial aid.
IU Athletics' policy applies to any prospective IU Bloomington student-athlete who has been convicted of or pleaded guilty or no contest to a sexual violence felony – including freshmen, transfer students or walk-ons. It also applies to those found responsible for sexual violence through a formal institutional disciplinary action at another college or university.
Under the new policy, coaches and athletics personnel involved in recruiting players will be required to access all "publicly available information" about prospective players and their prior conduct, including a criminal background check and a review of their online activities.
Prospective student-athletes will be asked specifically about any previous or potential arrests, convictions, protective orders, probations, suspensions, expulsions or other discipline involving sexual violence.
The IU Athletics' policy defines "sexual violence" as "dating violence, domestic violence, rape, sexual assault or sexual violence as defined by the Indiana University Policy on Sexual Misconduct (UA-03)."
"Indiana University Athletics shall conduct an appropriate inquiry into every prospective student-athlete's background consistent with the due diligence below prior to providing him/her athletically related aid or allowing him/her to practice or compete," states the new policy, which was approved last week by the IU Bloomington Faculty Athletics Committee.
IU Vice President and Director of Athletics Fred Glass, who wrote the policy with input from IU's Office of Student Welfare and Title IX and its Student-Athlete Advisory Committee, said he wanted to address situations and issues that have arisen in recent years at other NCAA institutions.
"This policy is designed to help protect all members of the Indiana University community," Glass said. "We see it as an important extension of the principles set forth in our Student Conduct Policy. My hope is that we are leading in this area, and that other athletic departments will follow with similar policies that fit their institutions."
Considered to be unique among individual NCAA member schools, the new policy goes beyond rules adopted in 2015 by the Southeastern Conference, which prevent any player who is subject to "official university or athletics department disciplinary action" from transferring to another SEC program. The Big Ten does not have a conference policy and leaves decisions on such matters to individual institutions.
Relief from disqualification may be granted only by a panel consisting of the university Title IX coordinator, university general counsel and a university faculty athletics representative after a review by it of all the pertinent facts available and "a finding of compelling exceptional circumstances."
The complete policy is available on the IU Athletics website.