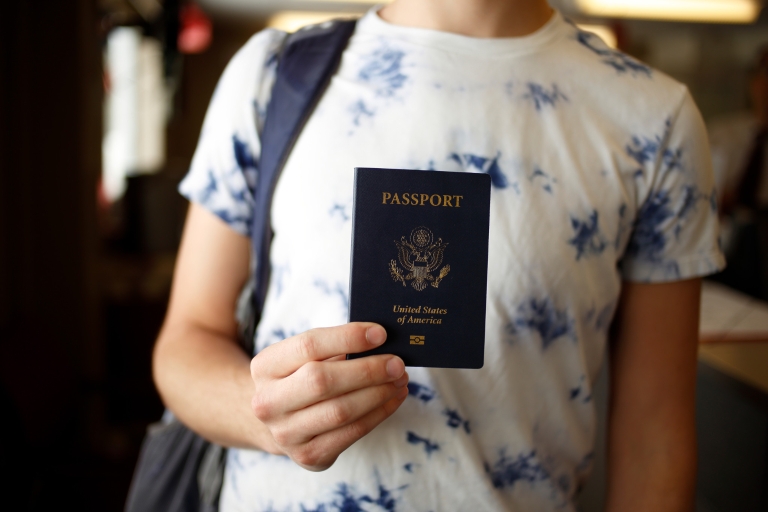 BLOOMINGTON, Ind. – Indiana University's Office of International Services is now an official U.S. passport acceptance site and will assist IU students, staff and faculty, as well as the public, with their applications and passport photos.
Previously, the only place in Bloomington to apply for a passport was the downtown U.S. Post Office, where people frequently wait with others mailing packages and other correspondence.
IU's new passport acceptance site, on the second floor of the Poplars Building at 400 E. Seventh St., welcomes both those who want to make an appointment as well as walk-ins. Many may find the on-campus location and the ability to make an appointment to be a convenient option.
As at other acceptance sites, there will be a $25 application fee in addition to the Department of State's fee for the passport. The site also offers passport-style photo services for $12.95 plus sales tax. Complete information is available at passport.indiana.edu.
"With its nationally recognized expertise in immigration and visa issues and its many years of exceptional service to students and scholars, the Office of International Services is an ideal center for managing passport issues," said David Zaret, IU vice president for international affairs.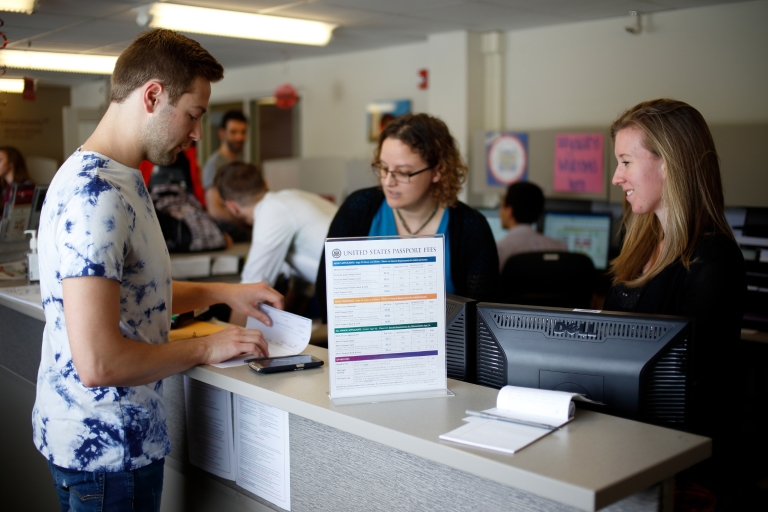 "The new passport office adds value to the services IU already provides and makes the process of preparing for international travel more convenient and reliable for the Bloomington campus and community," added Christopher Viers, IU associate vice president for international services.
The Office of International Services sought authorization from the U.S. Department of State to serve as a passport agent acceptance site for many reasons.
Since a passport is required for travel abroad to study, teach or conduct research, the office saw a need to establish a convenient, one-stop location on campus to help facilitate the worldwide mobility of IU students and scholars.
The photo services will also support the need international students have to provide a passport-style photo to apply for a visa abroad or employment authorization in the U.S. with authorization from the Office of International Services.
The public is also invited to use IU's passport acceptance site, which is open from 8:30 a.m. to 4:30 p.m. Monday through Thursday and from 9 a.m. to 4:30 p.m. Fridays. In addition to nearby street parking, there is a paid parking lot nearby at the Indiana Memorial Union, 900 E. Seventh St.