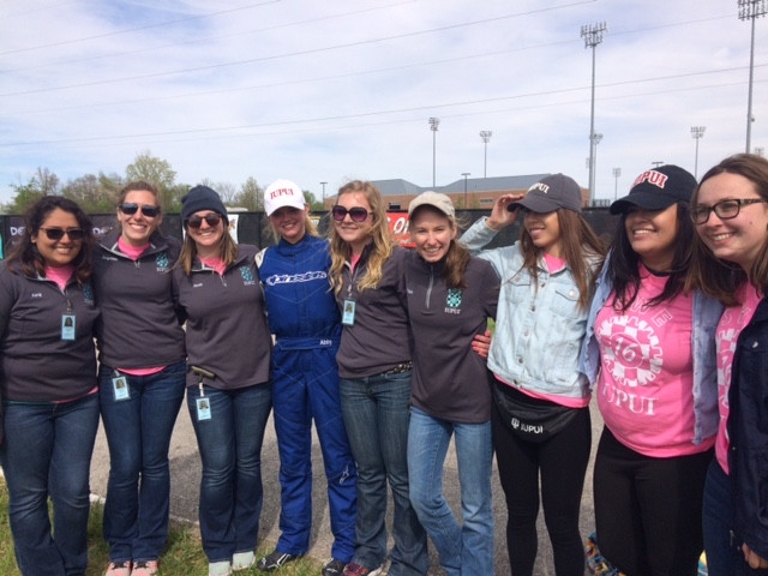 Abby Willis' bid to become the second female champion in the 60-year history of the Purdue Grand Prix fell a bit short, but Indiana University-Purdue University Indianapolis had plenty to celebrate overall last Saturday.
Three teams from the School of Engineering and Technology participated in the popular go-kart race, led by a runner-up finish from the Society of Women Engineers team.
The team, with driver Willis and crew Suzanne Drumm, Karina Gonzalez, Katie Pfeiffer, Nicole Stout and Lizzie Todd, improved upon their sixth-place qualifying effort and was the only other team to finish on the lead lap, 21.877 seconds behind winning team Cary Racing and driver Kyle Tilley.
"It's a 160-lap race, so you have to stay out of trouble," Willis told the Lafayette Journal & Courier. "Luckily, I was able to stay out of trouble, so that really helped. I was just trying to be consistent."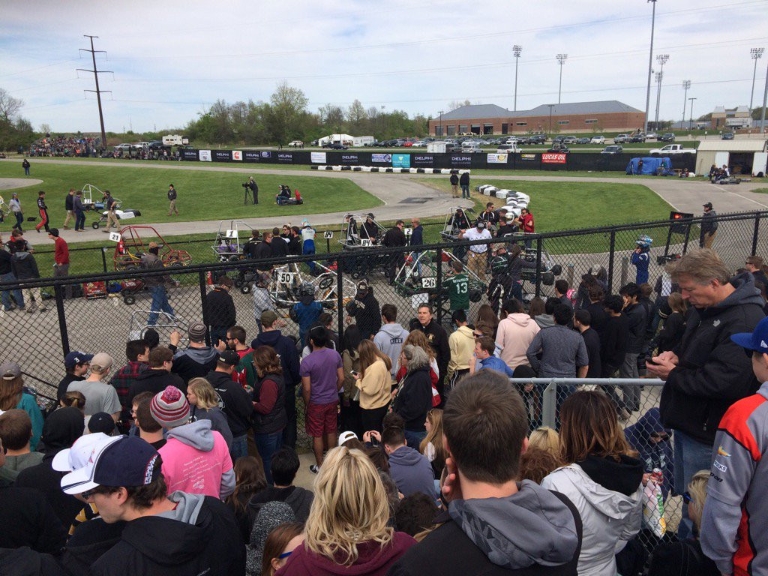 The school's Motorsports Engineering department had two teams in the race, which finished third and 14th. The third-place team featured driver James Schnabel, who participated for the fourth time and had his highest finish.
Brenden Johnson piloted the other team, which qualified on the pole but was involved in an opening-lap crash. The team's crew worked hard to fix the kart, and it later clocked the fastest single lap of the race.
In the alumni race, Lynsey (Tilton) Ligouri started 23rd and got up to third place in the closing laps before losing a wheel.