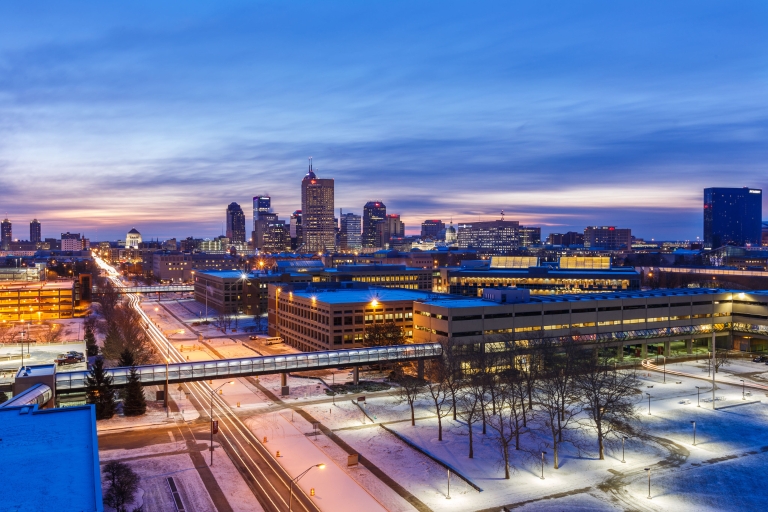 Circle City Bhangra Competition
IUPUI South Asian Youth Action presents Circle City Bhangra, a national dance competition consisting of an Indian style of dance called Bhangra. This year the competition will take place at Caleb Mills Auditorium right in the heart of the Circle City.
Find more information and purchase tickets online, and make plans to join on Saturday, April 8, for a day of fun, dance and friendly competition!
Call for abstracts: IU Simon Cancer Center's Cancer Research Day
The IU Simon Cancer Center is accepting abstracts for posters to be presented at Cancer Research Day on Wednesday, May 17, in Campus Center Room 450.
Abstracts are invited for the following research categories:
Basic science
Behavioral
Population science, epidemiology
Translational, clinical research
Students, fellows and faculty conducting cancer research at IUPUI, IU Bloomington, Purdue University and the Harper Cancer Research Institute, a collaboration between the IU School of Medicine and the University of Notre Dame, are eligible to present at Cancer Research Day. Cash awards will be given for best poster(s) in each research category, by group. Faculty are not eligible for a cash award. A panel of judges will be assigned to review abstracts and posters by research category and group.
The abstract submission form deadline is Friday, April 21, by 5 p.m.
Honors College Showcase
Faculty, staff and students from across campus are invited to the seventh annual Honors College Student Showcase Friday, April 14, from 3 to 5 p.m. in the lower lobby of University Library.
Honors scholars will show off their contributions and innovation in the areas of undergraduate research, art, design, visual communication, business solutions, service learning and community engagement, and international experiences. Join the Honors College as it highlights its scholars' accomplishments from the last year on campus and around the world.
Hunger doesn't take a summer break
On April 18, from 9 a.m. to noon, Paw's Pantry is hosting a food drive at Barnes & Noble @ IUPUI. Paw's Pantry is open throughout the summer to all students and staff who stay in the area, but we cannot rely on emergency food runs to keep food on the shelves during the break. We are counting on you to help us stock up so we can continue to fight food insecurity over the summer months.
Please sign up and participate.
Intercultural spring retreat
Gateway to Graduation is presenting an event titled "Improving your Cultural IQ: Ideas and Tools for Engaging the International Student Community." On Monday, May 8, the Intercultural Community of Practice will facilitate a series of presentations and workshops, including keynote speaker Hans de Wit, an author and a globally recognized scholar in the internationalization of higher education. Other highlights from the retreat will include topics such as sanctuary campuses, intercultural learning in the classroom, developing a study abroad course and more.
Learn details and how to reserve your seat by visiting the event website. Interested participants at IUPUI should contact Estele Ene at eene@iupui.edu with any questions. Interested people at IU Bloomington should contact Patrick Gentry at plgentry@indiana.edu.
26th annual 'Evening of the Arts': A night with the IU School of Medicine stars
"Evening of the Arts" is the IU School of Medicine's annual variety show and silent auction to support free health clinics in Indianapolis. Come see the talents of the School of Medicine's students, faculty and staff.
The event will take place at Crispus Attucks Medical Magnet School, 1140 W. Dr. Martin Luther King Jr. St., Indianapolis, on Saturday, April 8. The dinner and silent auction will take place at 5 p.m., and the variety show will begin at 6 p.m. Be sure to purchase tickets in advance, as admission includes dinner, the show and access to the art auction.
Student tickets are $8 in advance and $10 at the door; non-student tickets are $10 in advance and $12 at the door. Don't miss this fantastic event and the opportunity to support health clinics in Indianapolis!