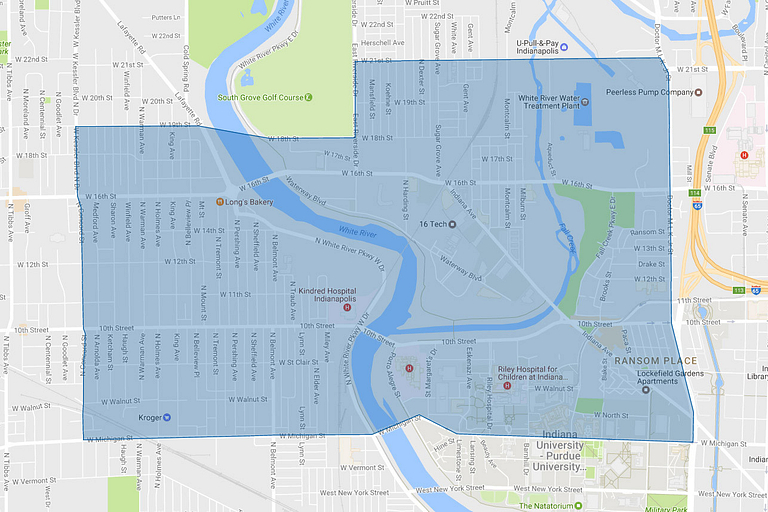 It's no secret that Indianapolis is one of the fastest-growing cities in the country, and IUPUI plays an influential role in the growth of this urban community. More growth means more economic stimulation, more job opportunities and more movement toward living in urban areas to be closer to the workplace.
In response to that growth, IUPUI is rolling out a new Anchor Housing program to assist full-time employees with the purchase or improvement of a home in the downtown area. This includes down-payment assistance to purchase a home or financial assistance to make exterior repairs such as replacing a roof, repairing windows or painting. The home must be in a defined targeted area of downtown.
Here's the deal: For those who qualify, the program provides a five-year forgivable loan to IUPUI employees to purchase or repair a home within the Near West/River West, Riverside or Ransom Place neighborhood. The funds for this program are limited and will be available until April 30, 2018. Applications will be accepted starting at 8 a.m. May 1.
Anchor Housing information sessions
Teresa Bennett, assistant vice chancellor for community engagement, offered her insight as the manager of the project.
"IUPUI has a long history of working in and with our surrounding neighborhoods. In particular, we have been involved in a number of ways with the Near West, Riverside and Ransom Place neighborhoods, which are adjacent to our campus. Given our long tradition of collaborating and partnering with our neighbors, when this opportunity came up to work with the Indianapolis Neighborhood Housing Partnership and the Indiana Chamber to support those neighborhoods as well as our employees to encourage movement, we knew we had to act."
Vice Chancellor for Community Engagement Amy Conrad Warner saw that vision and worked with Chancellor Nasser H. Paydar to identify $100,000 as a match to the INHP funding. In addition to Bennett managing IUPUI's anchor program, Juletta Toliver, senior human resources director and director of financial services, supports the program as the human resources and benefits representative while Jennifer Boehm, assistant vice chancellor for community engagement, coordinates the communications. The collaborative effort has also been supported by conversations with neighborhood leaders in the Indianapolis area.
"Leadership of nearby neighborhood associations came to us at IUPUI and asked, 'How can we structure a program to encourage your full-time staff and faculty to live in our neighborhoods?'" Bennett said. "We didn't want to jump in and change things in a neighborhood that didn't need to be changed, so we listened to the neighborhood leaders to create something that is beneficial to both IUPUI and the community goals."
Full-time employees who earn up to 120 percent of the area median income (currently $80,040 for a family of four) and are either purchasing a home or making exterior renovations to a home in the designated area around the IUPUI campus will qualify for the program. With this in mind, Bennett encourages every IUPUI employee to apply to explore the possibility. If participants maintain employment with the campus and stay in their home, each year on the anniversary month of when the loan closed, 20 percent of the loan balance will be forgiven.
Informational sessions to learn more are open to all full-time IUPUI employees on Monday, April 24, from noon to 1 p.m. in Campus Center 308 as well as Thursday, April 27, from noon to 1 p.m. in University Library 1126. Full-time IUPUI employees interested in joining the program should contact Ken Hall at INHP at 317-610-4641.