The U.S. Environmental Protection Agency has recognized IUPUI as an Individual Conference Champion of the 2016-17 College & University Green Power Challenge for using more green power than any other school in The Summit League.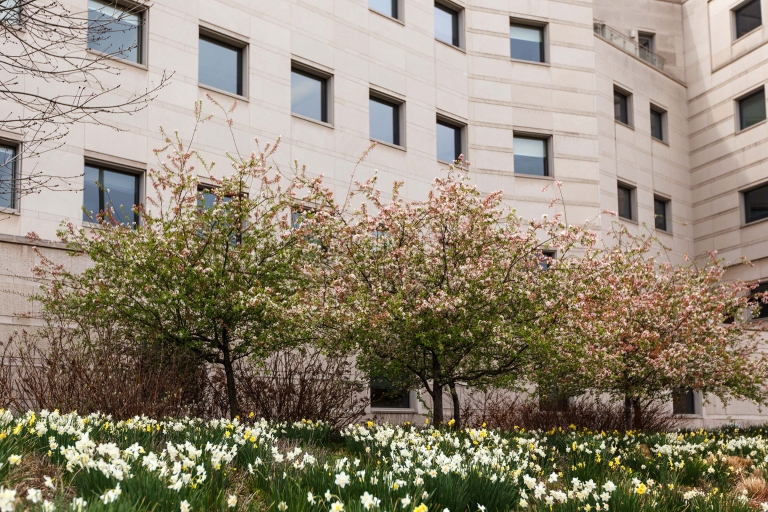 Since April 2006, the EPA's Green Power Partnership has tracked and recognized the collegiate athletic conferences with the highest combined green power use within the program. The Individual Conference Champion Award recognizes the school that uses the most green power in a qualifying conference.
IUPUI beat its conference rivals by using more than 20 million kilowatt-hours of green power, representing 10 percent of the school's annual electricity usage. IUPUI is procuring a utility green power product from Indianapolis Power and Light, demonstrating a proactive choice to switch away from traditional sources of electricity generation and support cleaner, renewable energy alternatives.
According to the EPA, IUPUI's green power use of more than 20 million kWh is equivalent to the combined annual electricity use of more than 1,800 average American homes.
In the 2016-17 challenge, the 36 collegiate conferences and 98 schools competing collectively used nearly 3.2 billion kWh of green power. EPA's Green Power Challenge is open to any collegiate athletic conference in the United States. In order to qualify, a collegiate athletic conference must include at least two schools that qualify as Green Power Partners, and the conference must collectively use at least 10 million kWh of green power. EPA will start the 12th season of the College & University Green Power Challenge in the fall of 2017, which will conclude in the spring of 2018.
Green power is zero-emissions electricity that is generated from environmentally preferable renewable resources, such as wind, solar, geothermal, eligible biogas, biomass and low-impact hydro. Using green power helps accelerate the development of new renewable-energy capacity nationwide and helps users reduce their carbon footprints.
"The EPA Green Power Award is a visible signal of IUPUI's commitment to sustainability through purchasing a portion of campus energy as 100 percent renewable," said Jessica Davis, director of the IUPUI Office of Sustainability. "By choosing to utilize renewable energy, IUPUI is not only decreasing its greenhouse gas emissions but also supporting the growth of the local renewable-energy industry and associated jobs. This is an excellent example of the significant impact one sustainable choice can have on our local and global community."