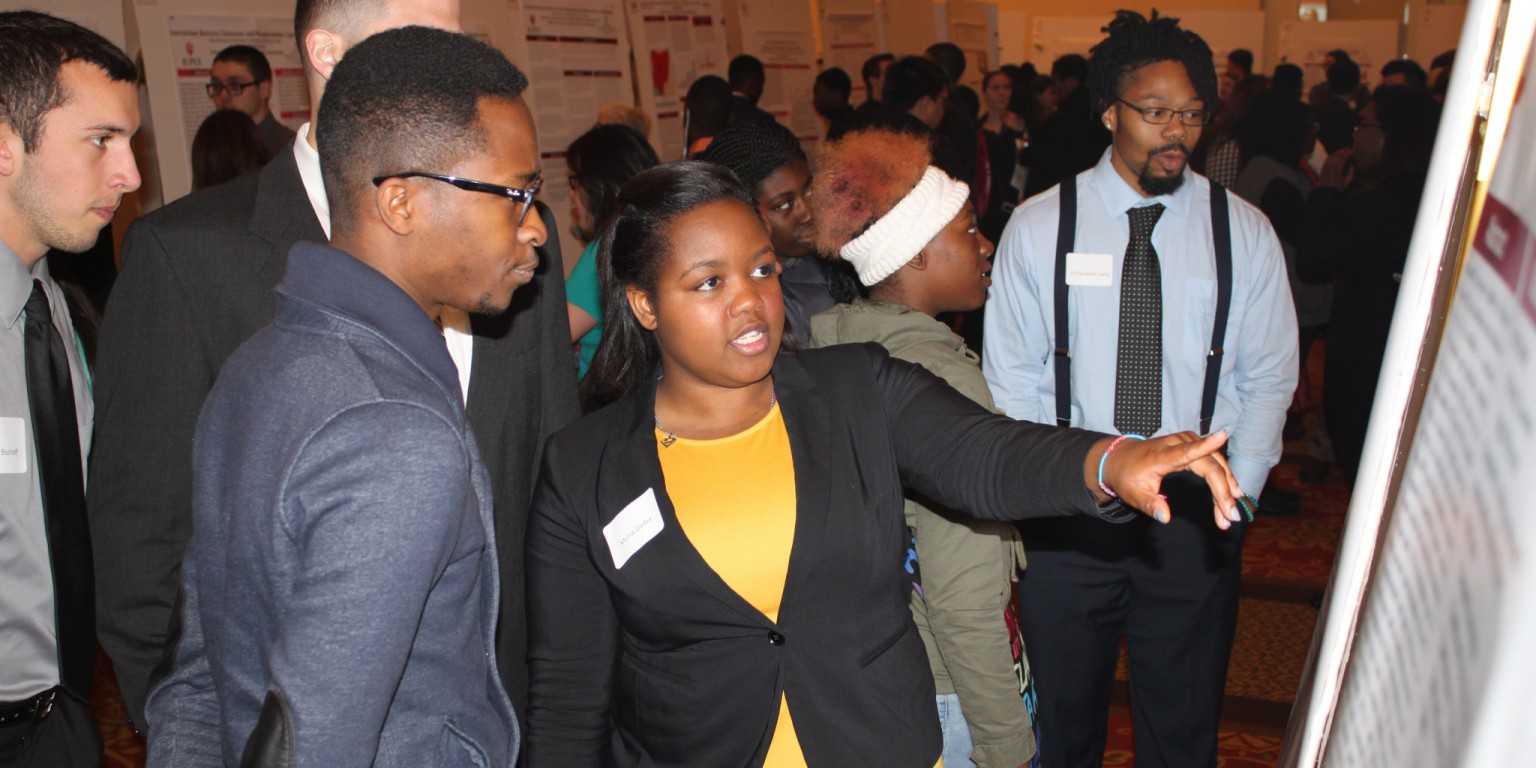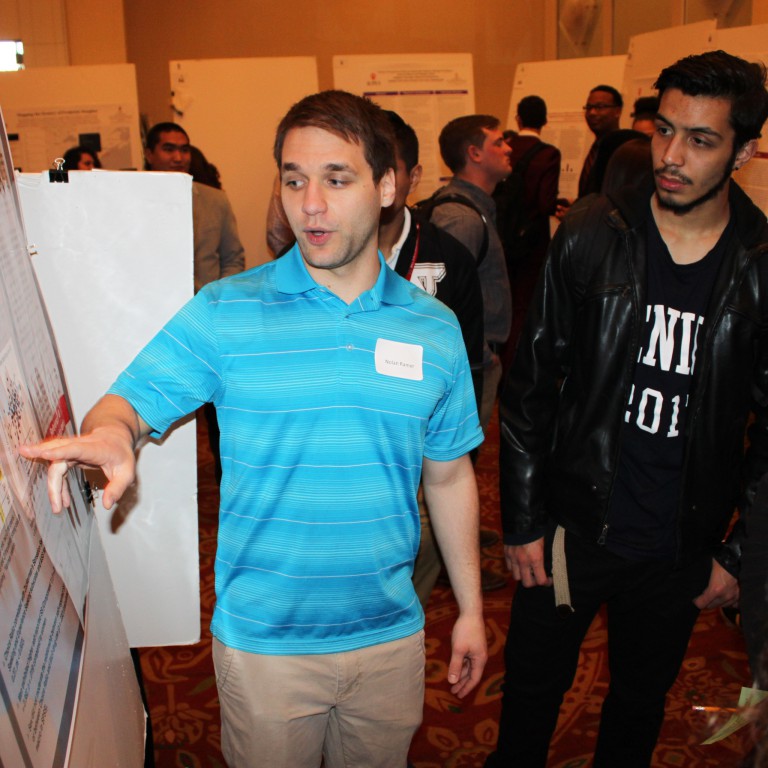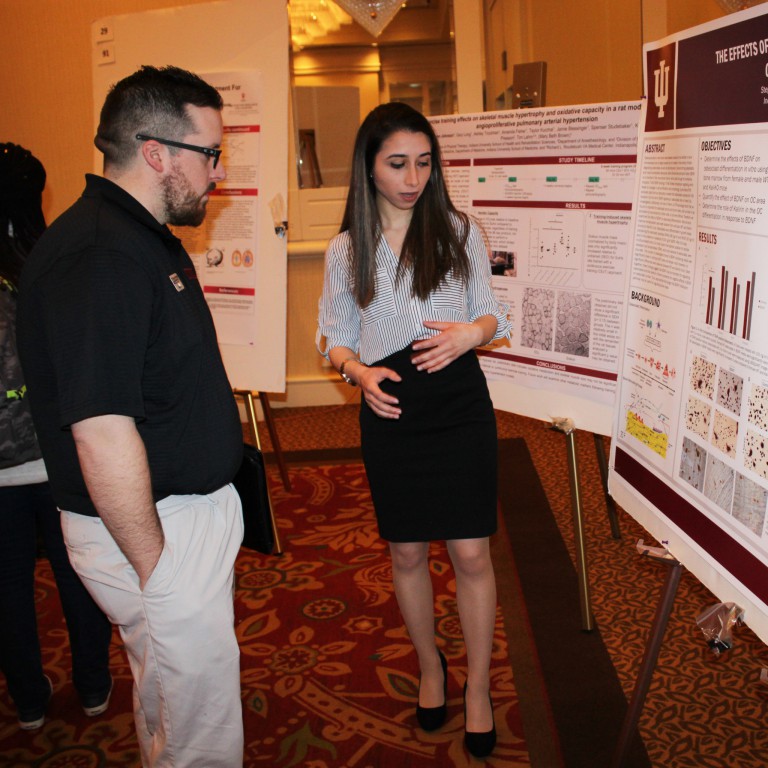 Photos courtesy of IUPUI Center for Research and Learning
Upwards of 250 people attended IUPUI Student Research Day in University Tower and Hine Hall on April 7. Co-sponsored by the Office of the Vice Chancellor for Research and the Center for Research and Learning, Student Research Day highlights the research, scholarly and creative activity of IUPUI's students.
Kathryn J. Wilson, associate professor emerita of biology and founding executive director of the Center for Research and Learning, instituted an annual spring undergraduate-research symposium well over a decade ago to showcase the work of students in the IUPUI Undergraduate Research Opportunities Program and under other auspices on campus.
With the support of former Vice Chancellor for Research Kody Varahramyan, this event expanded in 2009 to include faculty and a nationally renowned keynoter. Focusing specifically on the research and creative activity of students, both graduate and undergraduate, this year's conference attracted numerous faculty members and students from the entire spectrum of academic disciplines.
During two poster sessions in the Tower Ballroom, 115 students presented their research findings. In attendance were 82 pupils representing Arsenal Technical High School, Crispus Attucks Medical Magnet High School, Pike High School and the IUPUI Minority Engineering Advancement Program as well as the federally funded Upward Bound programs of both IUPUI and Indiana Wesleyan University.
"The whole day was a great success, and I received many positive comments from faculty and others who attended," said Simon J. Atkinson, interim vice chancellor of research. Topics ranged from business as applied to creating a niche for Americans with disabilities, a historical look at African-American elder care, a geographic approach to archaeology, designing a portable 3-D printer and the effect of a common parasite on prostate health.
The day's highlights included brief talks by three award-winning undergraduate researchers:
John Scott Flood (2016 CRL RISE to the IUPUI Challenge Undergraduate Research Scholarship Award).
Michelle Ramírez (2017 Richard E. Ward Undergraduate Research Opportunities Program Recognition Award).
Dana Kathryn Oakes (2017 Bowling-Jones-Russo Memorial Undergraduate Research Award).
Two panel sessions featuring both faculty members and veteran undergraduate-student researchers rounded out the day.
Congratulations to all presenters on their accomplishments!