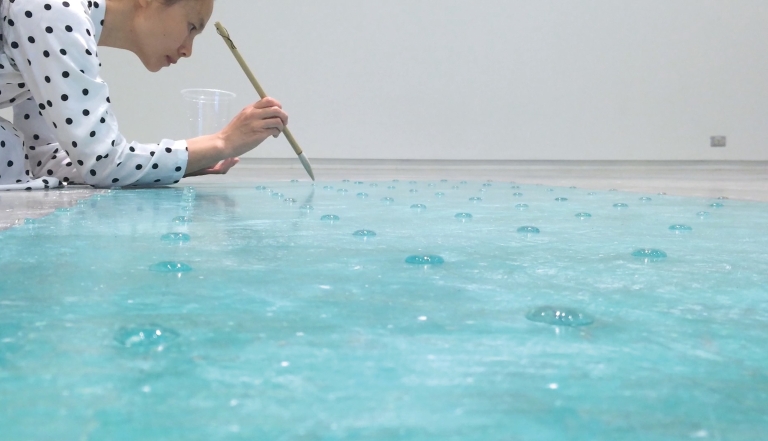 INDIANAPOLIS – As its 115th academic year draws to a close, Herron School of Art and Design will showcase the work of its talented students on May 4, highlighted by "Look/See," a year-end exhibition of works by the graduating class of Master of Arts and Master of Fine Arts students.
Herron's signature event, "Look/See" fills all 6,000 square feet of gallery space across Herron's two buildings, Eskenazi Hall and the Eskenazi Fine Arts Center. The exhibition opens at 5:30 p.m. May 4 and continues through May 20. It will feature culminating works by master's degree candidates in art therapy, furniture design, painting and drawing, photography and intermedia, printmaking, sculpture, and visual communication design.
"This annual thesis exhibition is a wonderful showcase for our talented group of graduate students," Director of Herron Galleries Max Weintraub said. "It is an exciting opportunity to celebrate the achievement of our graduating class of M.A. and MFA students, to take measure of their development while at Herron, and to sample the diverse new directions they are charting for their respective fields."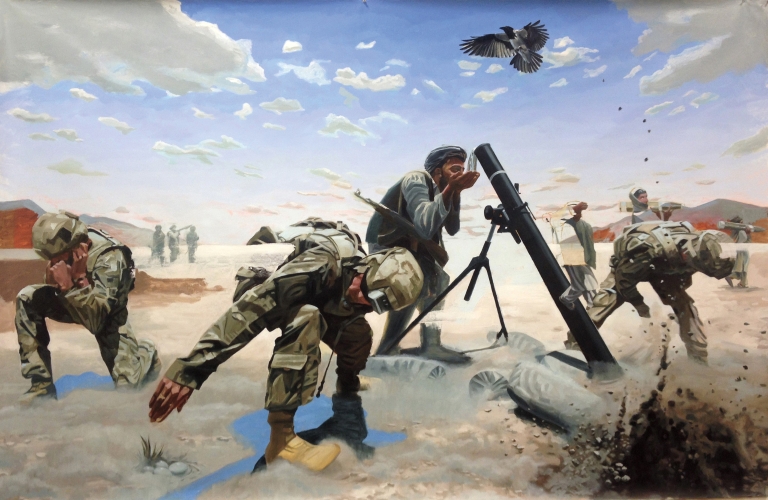 Additional year-end celebrations at Herron taking place May 4 include:
Graduate thesis exhibition.
Visual communication design senior show.
Video installation work of foundation students.
Photography junior show.
Ceramics sale.
Open studios.
Immediately preceding the opening of "Look/See" is the annual Honors and Awards ceremony for undergraduate students and their families, kicking off at 4 p.m. on the fourth floor of the IUPUI Campus Center, 420 University Blvd. All are welcome to come cheer the accomplishments of students and faculty alike.
Complimentary parking will be available at both facilities, and shuttle service between Eskenazi Hall and the Eskenazi Fine Arts Center will be available throughout the evening. Tours of the Herron facilities and light refreshments will also be available.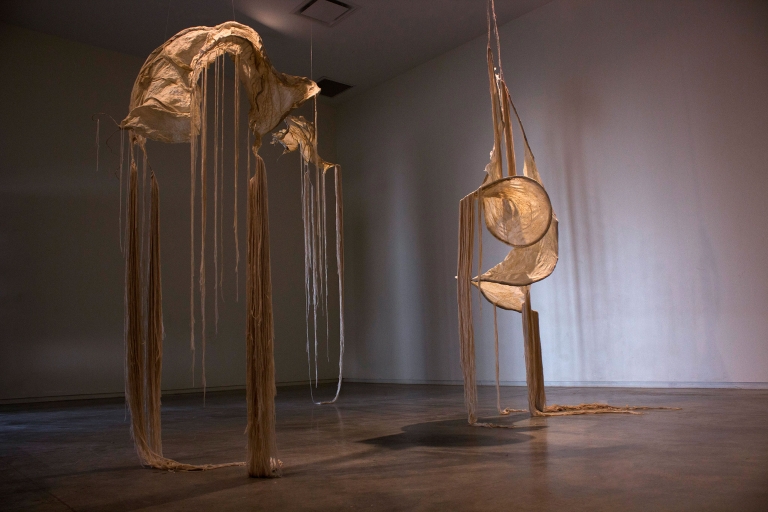 Graduating students participating in "Look/See" are Nicole Rey Alderson, Martin Beach, Emily Bennett, Kevin Bielicki, Hannah Campbell, April Chen, Sydney Craig, Stefan Eicher, Tarja J. Harney, Erica Holdren, Clare Horne, Hsueh-Fen Hsu, E'Lisa Kelley, Hannah Kirkwood, Kaitlin Knapp, Julie Paavola, Brittany Pendleton, Christopher Penzenik, Marie Riddle, Jack Rong, Elizabeth Sciore-Jones, Lisa Semidey, Ed Sieferd, Jake Sneath, Madison Stevens, Sam Toland, Boyeon Yun, Lan Yuzhi and Liz Wagoner.
About Herron School of Art and Design
Founded in 1902, Herron School of Art and Design is the only accredited, professional school of art and design in the state of Indiana and is part of the thriving urban campus of Indiana University-Purdue University Indianapolis. With more than 50 full-time faculty serving 11 undergraduate and three graduate programs, the Herron curriculum prepares graduates to be leaders in a world that requires a unique combination of creativity, conceptual skills and technical abilities. Herron is an engaged community and regional partner including five public galleries; community learning programs; and the Basile Center for Art, Design and Public Life.