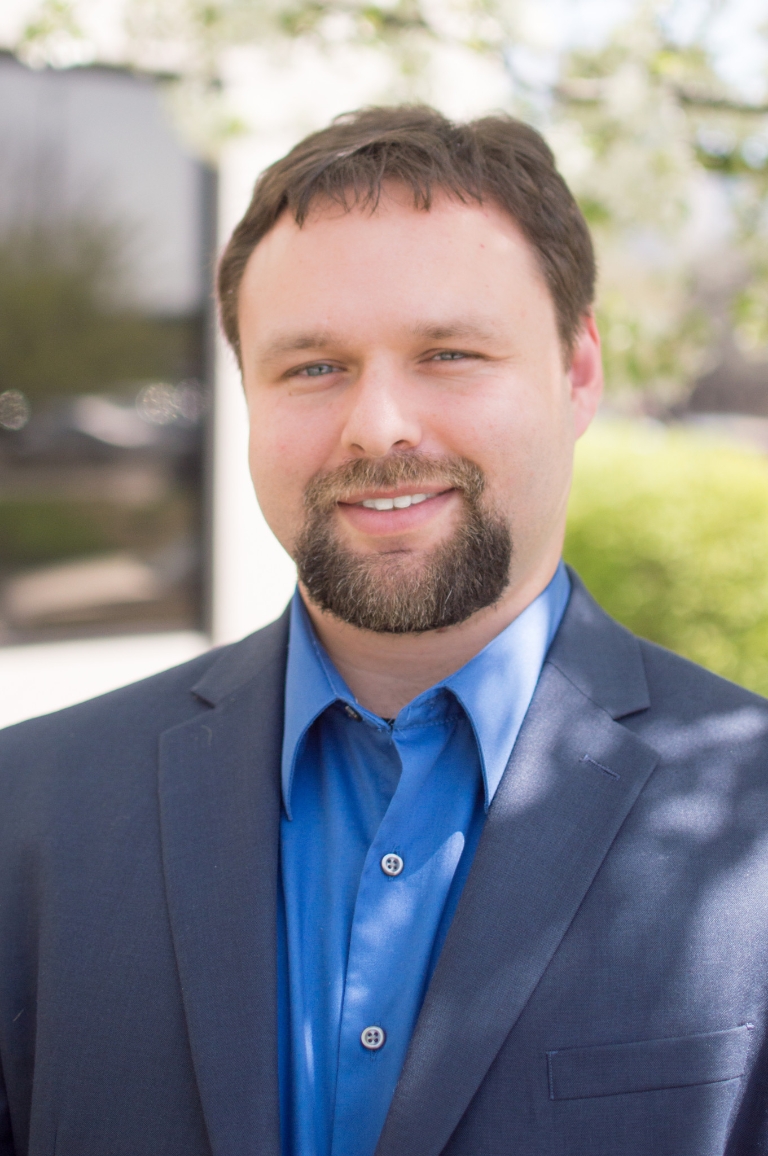 INDIANAPOLIS – A team of researchers is creating new information technology to help older adults with chronic heart failure. For the first time, researchers are capturing and working to empower individuals with their own heart health data. This will enable quick and preventative action to protect those suffering with chronic heart failure. 
Working to design and test prototypes of the new technology, called Power to the Patient, the team is led by Richard J. Holden, an assistant professor of health informatics in the School of Informatics and Computing at Indiana University-Purdue University Indianapolis.
To prevent hospitalization and death, many patients with chronic heart failure receive an implantable electronic device that delivers cardiac resynchronization therapy along with other interventions. The device also collects data on cardiac function and device activity.
Power to the Patient will use that data to improve patient self-care by delivering to patients their own personalized health information right away.
Currently, data from the electronic devices are transmitted to a collection point on a secure server and then made available to clinical staff for review. Patients eventually either receive a form letter saying all is well or are asked to visit the clinic for follow-up, according to Holden.
"For patients, the implantable device is currently a black box holding powerful data they never see and cannot act upon," Holden said. "This is akin to installing a car's fuel gauge inside the mechanic's shop, not in the driver's dashboard. You would have to call the mechanic's shop to find out if your car was low on fuel or hope they would call you. It puts the critical actor out of the loop, powerless to act or adapt in a timely fashion."
Keeping these patients out of the loop is especially problematic because their health depends on informed self-care, Holden said.
The Power to the Patient system will process data from the implantable devices alongside patient-reported information entered via a simple user interface, he said. It will then transmit reports and recommendations directly to the patient through a variety of user interface channels, such as an online patient portal or a wrist-worn smartwatch.
The researchers have two objectives, Holden said. One is to understand how people make decisions when they have a device that's producing data. The other is to develop Power to the Patient prototype devices that will be tested in a laboratory setting with patients.
The Agency for Healthcare Research and Quality awarded Holden $293,786 to conduct the 18-month project.
Dr. Michael J. Mirro, a cardiac electrophysiologist with Parkview Health in Fort Wayne, has led a clinical and informatics team messaging patients' implantable device data. He also serves as a member of the Indiana University Board of Trustees.
"Partnering with Dr. Holden and the IU informatics team has allowed our clinical team at Parkview Health to move the needle on sharing patients' own lifesaving data with them," Mirro said. "This will, certainly, result in improved patient outcomes, saving lives and reducing the cost of care."
Other co-investigators are Davide Bolchini, School of Informatics and Computing, IUPUI, and Tammy Toscos, Parkview Research Center, Parkview Health.