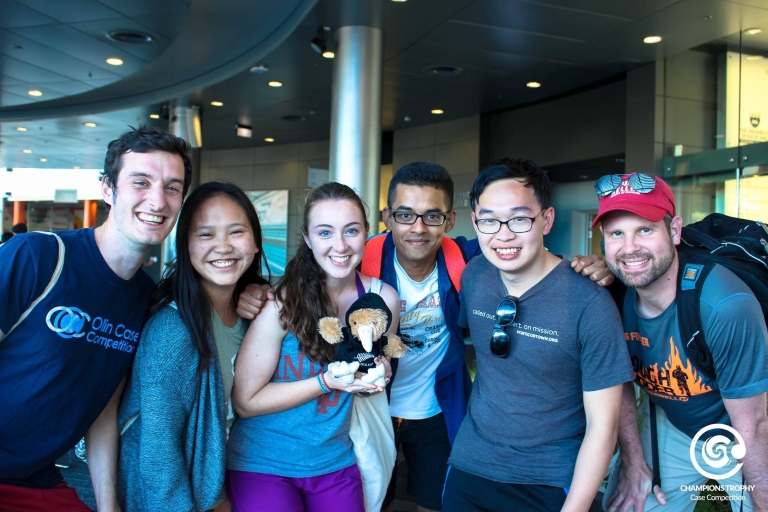 Each year, there are about 50 major business case competitions worldwide, where students apply their real-world grasp of business concepts under tremendous pressure. For those in Indiana University's Kelley School of Business, it's been a remarkable year, bringing home 13 top-six finishes and seven victories.
Case competitions are to business schools what moot court competitions are to law schools. They require teams of usually four students to review and analyze a business issue – under a tight deadline – and present their best solutions to judges in presentations.
The events usually bring together students from top schools across the nation and sometimes the world. In addition to prize money, students winning the contests receive attention from corporate recruiters looking for top talent and, of course, bring prestige to their schools.
Originally an element of the MBA experience, case competitions are viewed as crucial for a growing number of undergraduate business students.
"We are building an incredible reputation among business schools nationally and internationally, spreading word of our outstanding school, curriculum and students with each one of these competitions," said Jeanette Heidewald, a senior lecturer of business communication, who coached Kelley's winning team at the inaugural National Women's Case Competition in April at the University of Texas.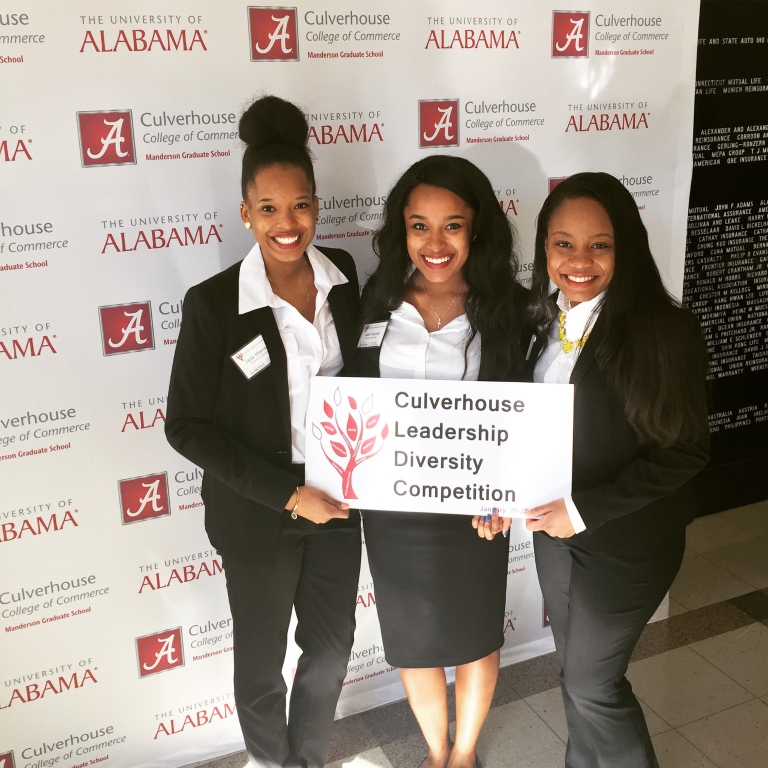 The win at the National Women's Case Competition by four Kelley School students – Allie Newell, Caroline Cronin, Clare Wang and Vritti Sethi – capped off an academic year in which students returned victoriously from similar contests in Hong Kong and Canada and against IU's rival, Purdue University.
Lukas Leftwich, director of Kelley's undergraduate program, noted the school's success in the breadth of disciplines and types of competitions. Many other schools only perform well in contests where they have a specialty.
"You watch our students and you see that they are ready to enter any industry," he said.
"Case competitions provide our students with a way to measure themselves against students from many of the top business schools in the world," added Joel Rubin, clinical professor of business law and ethics and director of the Undergraduate Consulting Workshop. "Over the past couple of years, we have proven that we can compete with anyone."
In 18 competitions this year, Kelley School students placed among the top teams 13 times. Rubin also serves as faculty coordinator and coached eight teams and "kibitzed" another team.
In October, students Michael Kokot, Rachael Yi Fan Sun, Man Hei Lui and Cronin traveled to Hong Kong for one of the most prestigious contests in business education, the Citi-HKUST International Case Competition. They not only finished first but also qualified to be one of just 12 teams to participate in the Champions Trophy Case Competition in Auckland, New Zealand, in late January and early February.
"We came in as perceived underdogs. We were a little too friendly and enthusiastic, so no one saw us as the formidable team to beat," Cronin, a graduating senior from Westfield, Indiana, told Poets & Quants. "But that's also why we work so well together; 'Mikey' is a whizz at financials, Michael keeps his cool under pressure and plays devil's advocate, and Rachael is an all-around star, but we never take ourselves too seriously.
"We went in well-prepared with plans to do our best, meet other teams and enjoy the beautiful city of Hong Kong," she added.
While the Kelley team did not emerge as one of the four finalists at the Champions Trophy Case Competition, the experience was invaluable to the students. In addition to exercising their analytical and communication skills on a range of scenarios, they got a taste of Kiwi culture. They spent a day at a Waiheke Island beach, bungee jumped off the Harbour Bridge, tried their hand at lawn bowling and visited where "The Hobbit" was filmed.
In February, three students – Newell, Wang and Grace Hahn – helped Kelley become the first school from the United States to win the CaseIT competition, hosted by Canada's Simon Fraser University, in its 14-year history.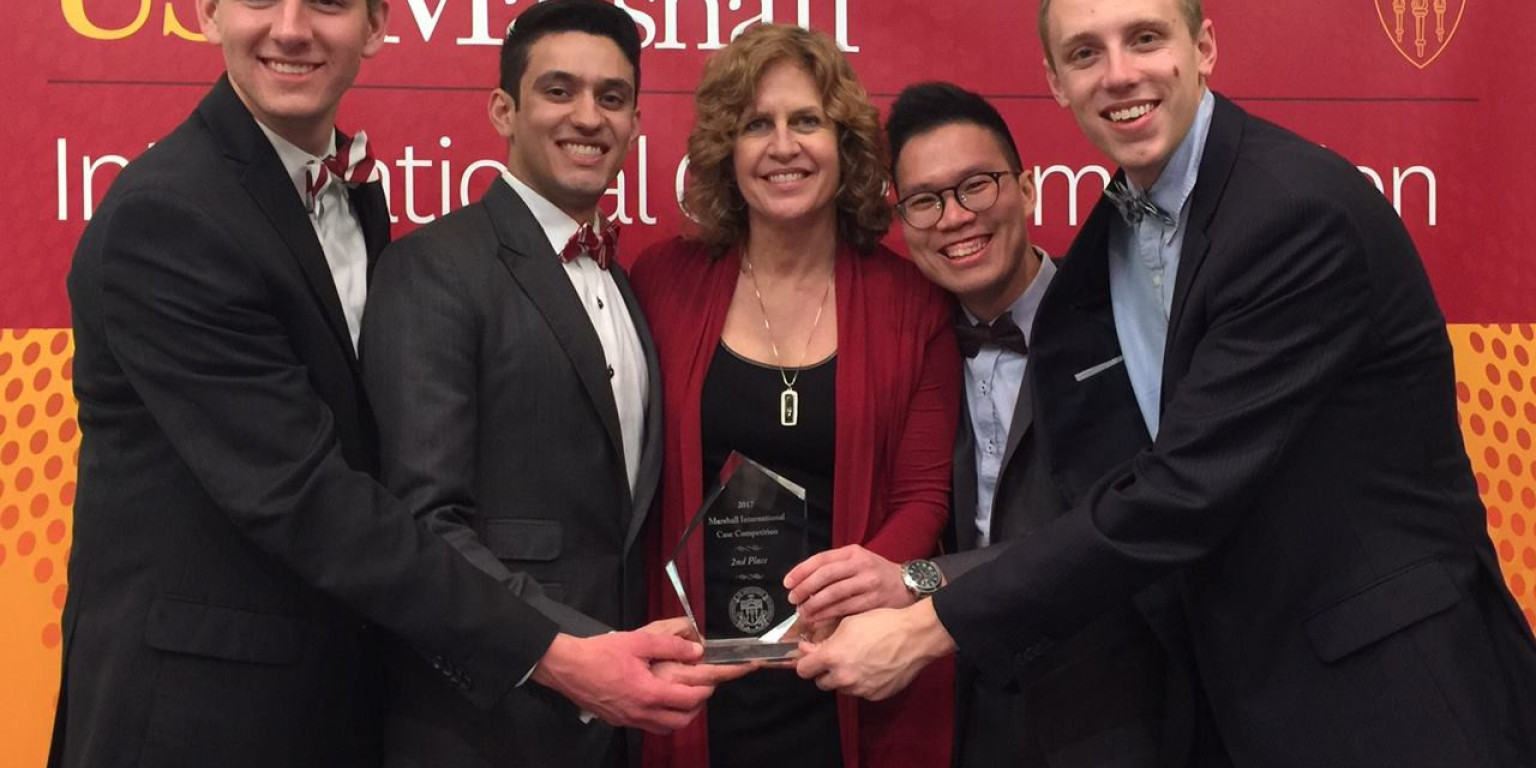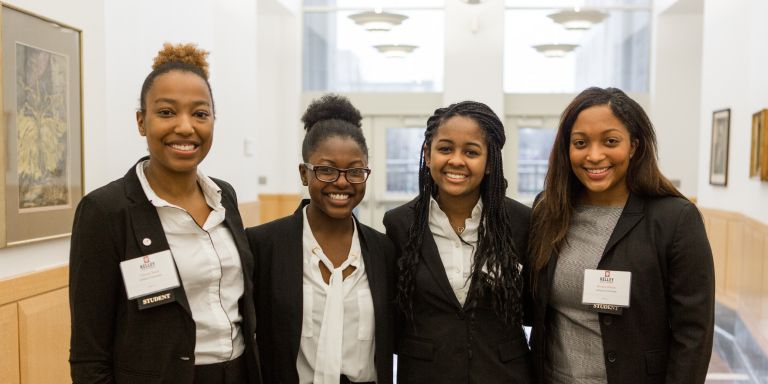 In October, the school came out victorious in the Kelley-Krannert Case Competition, held at IUPUI (the Kelley Indianapolis team came in second). No oaken bucket was on the line, but the competition was nearly as fierce as it is on the gridiron.
Another victory came in November in the Spanish division of Brigham Young University's Language Case Competition. Kelley's team of Martin Aguinis, Alex Roesch and Newell had to present and answer the judge's questions entirely in Spanish.
Kelley students also performed well at competitions designed to attract students from underrepresented populations.
In February, Kelley students Jade Haynes, Jada Haynes and Siphiwe Muze came in first at the Culverhouse Leadership Diversity Case Competition at the University of Alabama. As a result, they also will compete in September at the National Black MBA Association Case Competition in Philadelphia, which a Kelley team won in 2016.
In January, four freshmen – Breana Owens, Nailah Owens-Johnson, Dorothy Vincent and Simone Watts – represented Kelley at the National Diversity Case Competition, which the school hosts, finishing second among 34 teams.
When they didn't finish first, teams of Kelley students came in second at the Marshall International Case Competition at the University of Southern California and the National Undergraduate Supply Chain Case Competition at the University of Minnesota. They also came in third at the Diversity & Business Ethics Case Competition at the University of Colorado and sixth in two other events.
While the events require students to think fast on their feet, teams go through hours of preparation and planning beforehand.
"We spent many evenings together over these past months with planning meetings, team building, pizza nights and practice cases, including rounds of questions and mountains of feedback," Heidewald said of her team. "It was a real honor to spend time with these amazingly smart women at the conclusion of their Kelley undergraduate education (although Sethi is a junior) and at the beginning of their careers."
Participation in case competitions also represents a strong commitment by Kelley, as it requires resources to send students and faculty advisors to events in New York, Vancouver, New Orleans and elsewhere.
"It's such a great win for the four women on the team," Heidewald said, "but it is also a collective win for our school."