About 50 members of IU's faculty are at Bradford Woods today, as the Scholarly Writing Program takes advantage of the rural site's peacefulness for its first writing retreat.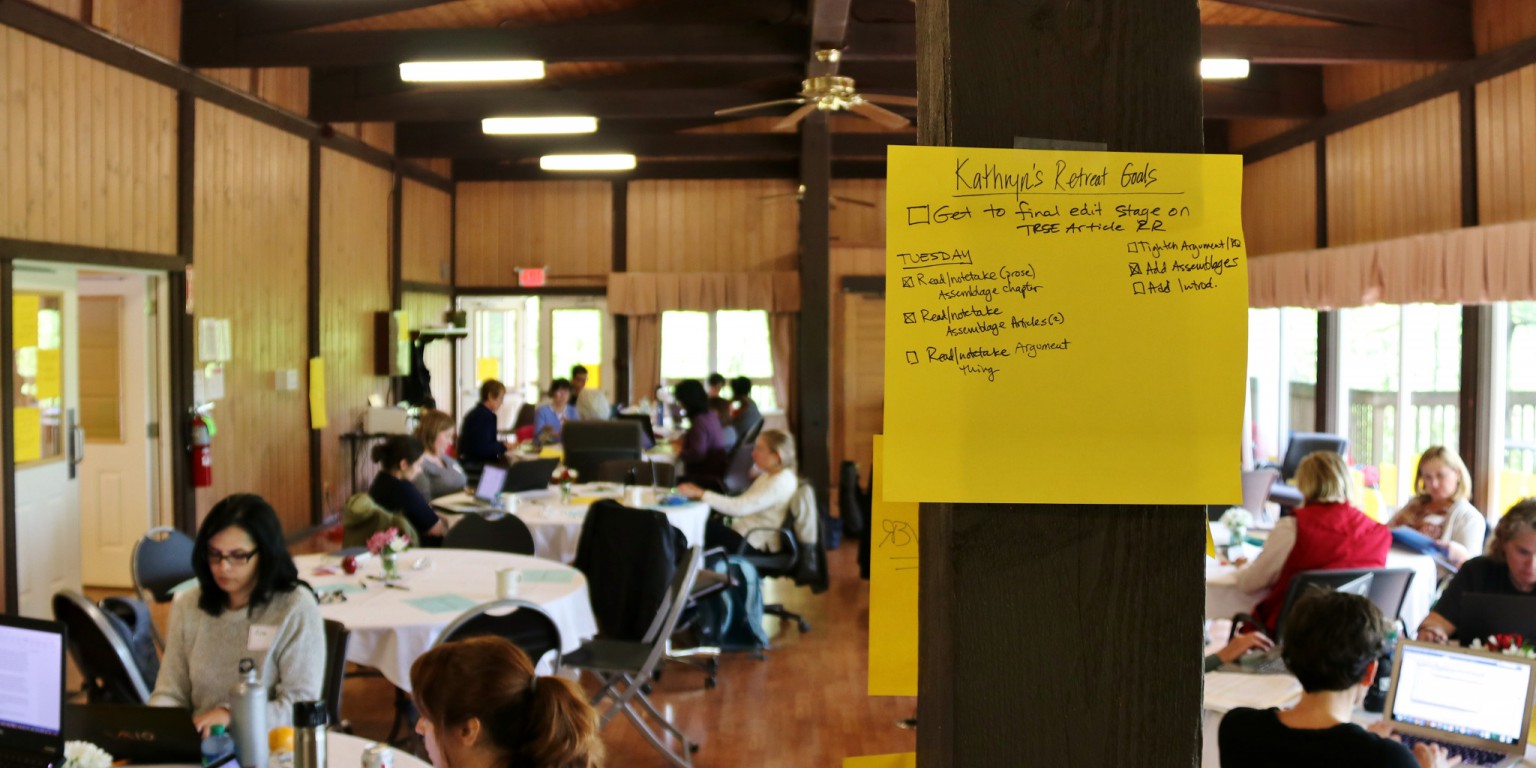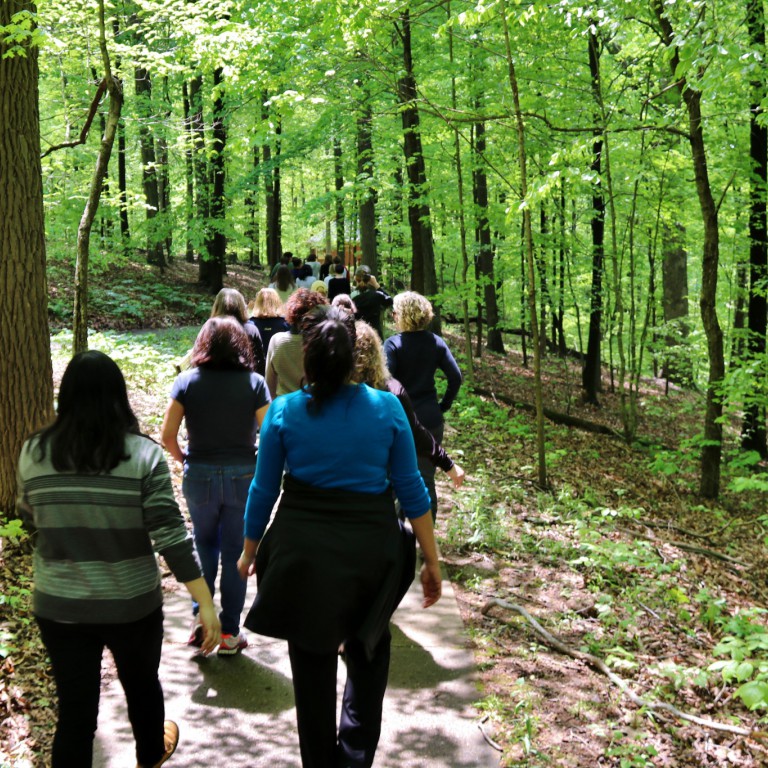 The two-day event, which started Tuesday, was intended to help faculty members:
Kick off summer plans with a concentrated timeframe to write.
Be accountable by sharing goals publicly and participating in daily progress check-ins.
Build community and network with scholarly colleagues.
"While we're aware that writing for six hours a day isn't sustainable for the long haul, this retreat was intended to be a way to plan, focus and complete a significant portion of a project so it's off to a good start," Scholarly Writing Program director Laura Plummer said. "In addition, writers tend to be more creative and productive when they step out of the isolation of their offices and write in the company of peers."
But that doesn't mean attendees have had their noses to the grindstone for the entire time; every writer needs to recharge. The retreat has featured catered breakfast, lunch and snacks, and the schedule has provided time for brief breaks to walk in the woods or attend an outdoor yoga session led by education professor Lucy LePeau.
"The writing retreat was a wonderful way to jumpstart my summer writing goals," said Victoria Perez, assistant professor in the School of Public and Environmental Affairs. "The time away from campus made it possible to focus on more comprehensive coding and writing tasks without interruption, but with group accountability. It was a nice way to reset my focus, following the end of classes."
The retreat wraps up tonight with a reception, where faculty will share s'mores around a camp fire with Vice Provost for Faculty and Academic Affairs Eliza Pavalko.
"I am thrilled that we can build on the success of the faculty writing groups by offering a writing retreat, where faculty have several focused days at the beginning of the summer to devote to their writing and research," Pavalko said. "The goal is to provide an environment that is both structured and supportive so our faculty are able to do their best work."
Writing groups for female faculty were piloted in 2013 to support the research of those in a tenure career path. In 2015, under the auspices of Pavalko's office, the groups expanded to become the campus-wide Scholarly Writing Program, a resource for male and female faculty across the campus.
Want to join? Contact Plummer at 812-855-5337 or lplummer@indiana.edu.