Globally minded students will have a new opportunity to live and learn in a vibrant cross-cultural environment with the launch of the Global Living-Learning Community in the fall.
Indiana University Bloomington's newest living-learning center marries the former Global Village and Foster International living-learning communities into a renovated section of Read Hall. The new living-learning community will occupy two air-conditioned wings, Curry and Landes, with kitchen facilities, lounges, on-site laundry, 122 beds and shared bathrooms per two bedrooms. The facility will also include a prayer room and foot-washing station, open to all faiths.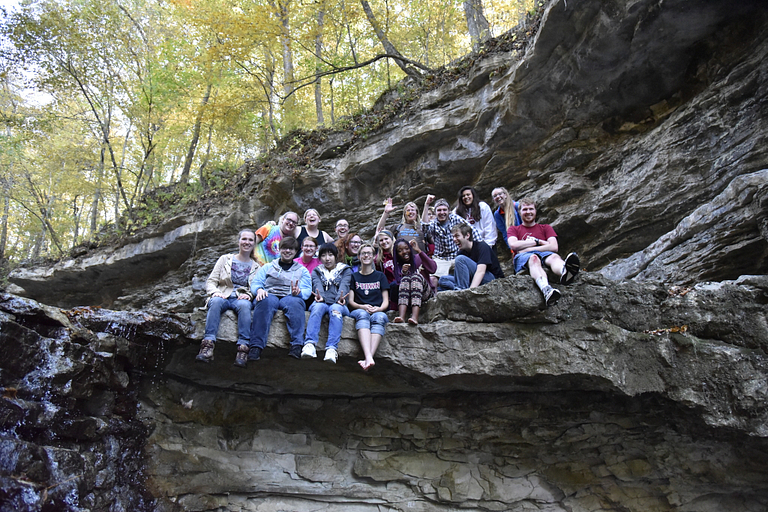 Department of History professor Alex Lichtenstein is set to take the reins as director of the new Global Living-Learning Community, which is administered by the College of Arts and Sciences.
"The Global LLC will serve as a community and a meeting ground to bring together international students with American-born students, enriching their cultural and academic experience at IU through discovery of common interests and shared differences," Lichtenstein said. "Of course, this will be most immediate for the students who reside in the community. But my hope is that the Global LLC will become a magnet for all students across the campus who want to internationalize their undergraduate education and have a good time doing it."
Current and incoming students of all majors are encouraged to apply for residency in the community for fall 2017.
Previously, the Global Village Living-Learning Community addressed the needs of domestic students preparing to travel and study abroad, while Foster International provided resources to international students for acclimation into American culture and integration into IU campus life.
Vera Marinova, assistant director of the new community and international education veteran of over 10 years, said the merger will promote an even stronger connection between students of Global Village and Foster International.
"If we want to accomplish deeper cross-cultural exchange and internationalization, we need to create a community that brings both domestic and international students together," she said.
In that spirit, the community will host, volunteer and participate in cultural events on and off campus, including international galas, talent shows, Oktoberfest, Welcome Week, the Lotus World Music and Arts Festival and celebrations of various holidays around the world.
Smaller events will be organized by Global Living-Learning Community's seven to 10 culture clusters, composed of students who share an interest in a particular culture and language, and the theme-specific interest groups, including music, film, art, and health and wellness.
Marinova believes the desire to learn and enrich the community through personal cultural experiences is the single most important attribute for interested students.
"It doesn't matter what major or socioeconomic background you come from," she said. "Our goal is to create the most diverse residential community on IU's campus. We want a center that is multicultural, multilingual, multinational and multidisciplinary."
Leadership and career development activities are also central to Global Living-Learning Community's mission. Resume and CV workshops, peer instructor and office assistant positions and Central Council, the community's student-led governing body, provide opportunities for students to build professional skills.
The community will also host a leadership team for Books & Beyond, the service-learning project that develops globally minded students through critical literacy skills, understanding of the Rwandan "book famine," and cross-culture teaching and learning models. The project connects Global Living-Learning Community with Kabwende Primary School in Rwanda and The Project School and Harmony School in Bloomington.
Within Bloomington and beyond Indiana and U.S. borders, field trips and study abroad programs allow students to see culturally rich locations and expand their worldly perspective.
And the global experience doesn't end there: international cuisine will be a feature of many community events, including Breakfasts from Around the World and International Chocolate Tasting Night.
"The Global LLC is a key aspect of our commitment to preparing students to interact and thrive in the global marketplace in many domains," said Russell Valentino, associate dean for international affairs. "More specifically, the community allows our students to engage internationally without leaving home. In fact, it invites the world into the living spaces of those in the community, providing them with the opportunity to become both comfortable with and adept at maneuvering in spaces of cultural and linguistic mixture.
"This is the reality of the world today, making these invaluable skills. The Global LLC is an ideal environment for connecting the academic and the experiential, the local and the global, and for making friends from around the world."
Students can fill out a housing application by visiting the Residential Programs and Services website, before the online application process closes May 11. To increase their chance of living in the new community, students should rank Global LLC as first preference on the application. After May 11, interested students should contact Marinova at vmarinov@indiana.edu.
Zachary Zumbaugh is the communications and marketing coordinator in the IU College of Arts and Sciences.