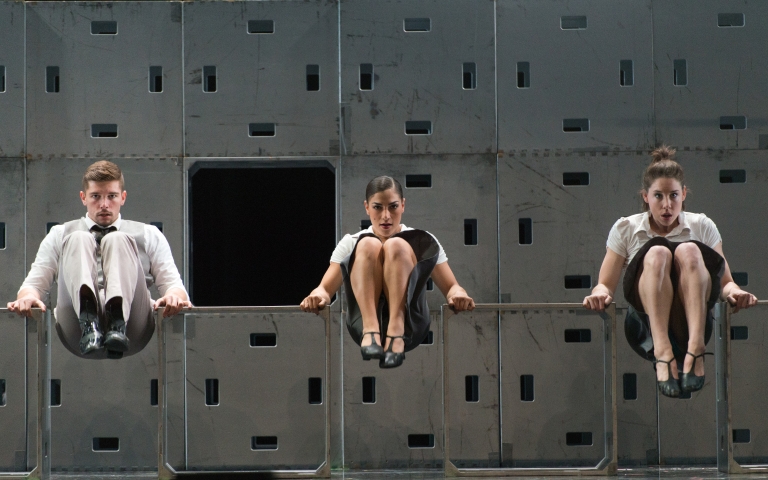 BLOOMINGTON, Ind. — The Indiana University Auditorium 2017-18 season will feature selections from Broadway shows, celebrity engagements, contemporary and classical musical acts, dance, holiday traditions and more from September 2017 through April 2018.
The 2017-18 season also will include an appearance by an iconic comedian and writer, Monty Python's John Cleese, a holiday concert by Straight No Chaser and family-friendly events "The Wizard of Oz" and Rodgers and Hammerstein's "Cinderella." The Minnesota Orchestra will give a performance and a multi-day educational residency. And making Bloomington debuts will be Broadway shows "Kinky Boots" and "Motown: The Musical." 
"The 2017-18 season is filled with incredible arts and entertainment, and we could not be more excited to bring them to our community," said IU Auditorium Director Doug Booher. "It is a special honor to host an icon like John Cleese, as well as the many other world-class musicians, performers and Broadway musicals in store this season. We know Bloomington audiences are going to love this year's lineup as much as we do, and we can't wait to share it with all of you."
To get the best possible seats, patrons can become subscribers by choosing five or more events between now and July 21. Tickets can be purchased using a variety of payment options, including payroll deduction for IU employees and bursar billing for IU students.
Subscribing at this time allows patrons to reserve their seats before tickets go on sale to the general public on Aug. 15. For more information, visit IUauditorium.com or call 812-855-1103.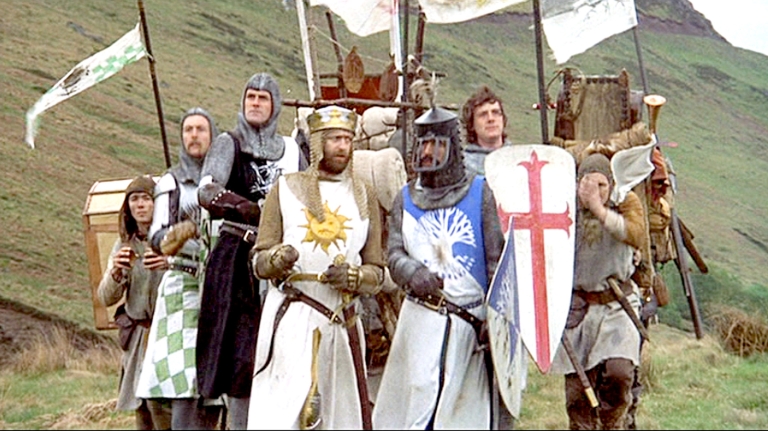 The 2017-18 season features:
Diavolo
When: 7:30 p.m. Tuesday, Sept. 26
Synopsis: Diavolo embarks on a daring exploration of the human body and its architectural environment through dance to create visceral and awe-inspiring works that reveal how we are affected emotionally, physically and socially by the spaces we inhabit.
Special note: Family friendly  
John Cleese
When: 3 p.m. Sunday, Oct. 1
Synopsis: Expect an afternoon of absurd and/or ridiculous questions and conversation when living comedy legend John Cleese steps on stage following a screening of "Monty Python and the Holy Grail" in its entirety.
Special note: Mature audiences
"Kinky Boots"
When: 8 p.m. Tuesday, Oct. 24, and Wednesday, Oct. 25
Synopsis: Inspired by true events, "Kinky Boots" takes you from a gentlemen's shoe factory in Northampton to the glamorous catwalks of Milan – all while entertaining with songs by Grammy- and Tony-winning pop icon Cyndi Lauper.
Dennis James Hosts Halloween
When: 7:30 p.m. Saturday, Oct. 28
Synopsis: The world-renowned cinema organist (and beloved IU alum) returns this Halloween to provide spooky live accompaniment to the 1925 silent film "The Monster" on the auditorium's 4,543 pipe organ.
Special notes: Family friendly; includes pre-show costume contest hosted by B97.
"Motown: The Musical"
When: 8 p.m. Tuesday, Oct. 31, Wednesday, Nov. 1, and Thursday, Nov. 2
Synopsis: Featuring more than 40 classic hits such as "My Girl" and "Ain't No Mountain High Enough," "Motown: The Musical" tells the story behind the hits as Diana, Smokey, Berry and the whole Motown family fight against the odds to create the soundtrack of change in America.
The Knights
When: 8 p.m. Wednesday, Nov. 15
Synopsis: This New York-based ensemble brings together a tapestry of cultural and musical influences to create vibrant programs that encompass their roots in the classical tradition and passion for artistic discovery. At their Bloomington engagement, the ensemble will premiere a new work co-commissioned by IU Auditorium: "Suite for Improviser and Orchestra," by Arabic clarinetist Kinan Azmeh featuring Israeli mandolinist Avi Avital and The Knights founder, Colin Jacobsen.
Chimes of Christmas
When: 2 and 7:30 p.m. Saturday, Dec. 2
Synopsis: Year after year, audiences delight in this holiday spectacular with performances by IU Jacobs School of Music ensembles, including the Grammy-nominated Singing Hoosiers.
Special note: Family friendly  
Straight No Chaser
When: 8 p.m. Friday, Dec. 15
Synopsis: The boys are back. IU-born a cappella phenomenon Straight No Chaser returns home this holiday season after 21 years with an all-new live show packed with holiday favorites and dynamic pop arrangements.  
Minnesota Orchestra
When: 8 p.m. Tuesday, Jan. 23
Synopsis: The Grammy Award-winning Minnesota Orchestra, led by music director Osmo Vänskä, ranks among America's top symphonic ensembles. The orchestra will perform Sibelius's En Saga, Opus 9; Tchaikovsky's Piano Concerto No. 1 in B-flat minor, Opus 23; and Beethoven's Symphony No. 7 in A major, Opus 92. The performance will feature Inon Barnatan on piano.  
"The Sound of Music"
When: 8 p.m. Wednesday, Jan. 31, and Thursday, Feb. 1
Synopsis: A brand new production of "The Sound of Music" will thrill audiences once again with the beloved musical story of Maria and the von Trapp family featuring its Tony-, Grammy- and Oscar-winning Best Score, including "My Favorite Things," "Do-Re-Mi," "Climb Ev'ry Mountain," "Edelweiss" and the title song.
Birdland All-Stars "The Art of Jazz"
When: 8 p.m. Friday, Feb. 23
Synopsis: The Birdland All-Stars, led by Tommy Igoe, have created new arrangements featuring the music of David Bowie, The Police and Steely Dan, as well as fresh treatments of iconic compositions by Charlie Parker, Chick Corea and Herbie Hancock.  
Rodgers and Hammerstein's "Cinderella"
When: 7:30 p.m. Wednesday, Feb. 28, and Thursday, March 1
Synopsis: Rodgers and Hammerstein's "Cinderella" is the Tony Award-winning Broadway musical with a contemporary take on the classic tale. This production features jaw-dropping transformations and all the moments you love – the pumpkin, the glass slipper, the masked ball and more.
Special note: Family friendly  
Cabaret
When: 8 p.m. Tuesday, March 20, and Wednesday, March 21
Synopsis: Welcome to the infamous Kit Kat Klub, where the emcee, Sally Bowles, and a raucous ensemble take the stage nightly to tantalize the crowd – and to leave their troubles outside. But as life in pre-World War II Germany grows more and more uncertain, will the allure of Berlin nightlife be enough? Come hear some of the most memorable songs in theater history, including "Cabaret," "Willkommen" and "Maybe This Time." 
Special note: Mature audiences  
"The Wizard of Oz"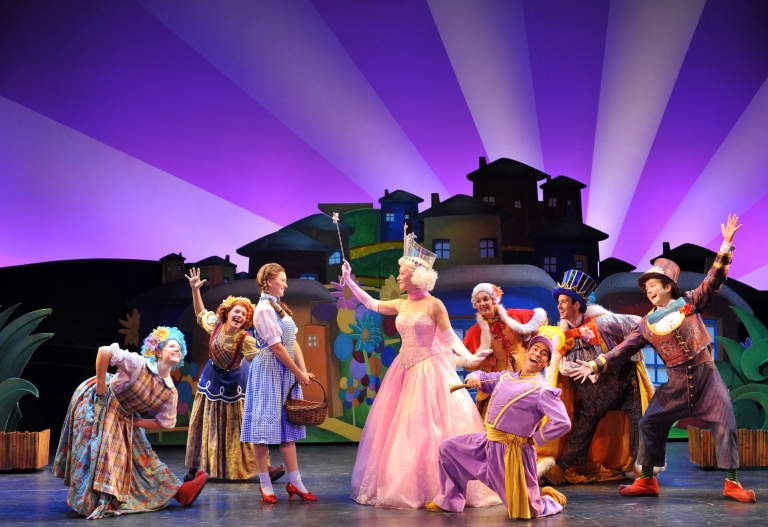 When: 7:30 p.m. Tuesday, April 17, and Wednesday, April 18
Synopsis: This new production of "The Wizard of Oz" is an enchanting adaptation of the all-time classic, totally reconceived for the stage. Developed from the ever-popular MGM screenplay, this production contains the beloved songs from the Oscar-winning movie score, all the favorite characters and iconic moments, plus a few surprises along the way, including new songs by Tim Rice and Andrew Lloyd Webber.
Special note: Family friendly
The IU Auditorium 2017-18 season is presented with support from season partners Curry Auto Center, the Herald-Times, B97, IU Residential Programs and Services, and the Cook Family of Companies.
For the complete list of events for the 2017-18 season, visit IUauditorium.com. The website features video clips and selections of songs from next season's performances, in addition to direct links to the IU Auditorium Facebook fan page, Twitter page and email club, whose members receive exclusive benefits throughout the year.
Tickets are available online at IUauditorium.com or in person at the IU Auditorium box office, open 10 a.m. to 5 p.m. Monday through Friday.