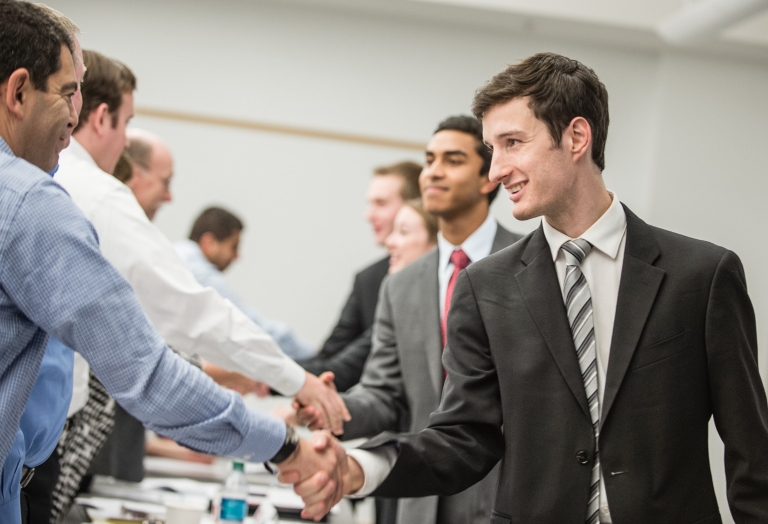 BLOOMINGTON, Ind. – Indiana University's Kelley School of Business is one of 15 schools worldwide being recognized through AACSB International's inaugural Entrepreneurial Spotlight Challenge, for academic programs that foster innovation through enriched student learning and experiential education.
AACSB – the Association to Advance Collegiate Schools of Business – is the world's largest business education alliance and provides accreditation for more than 780 member schools worldwide. This year, it set out to highlight schools that deliver innovative and creative best practices through distinctive entrepreneurship programs and centers.
More than 120 schools in 34 countries were asked to describe their unique approaches to developing entrepreneurship at the undergraduate and graduate level.
"I am pleased to recognize Indiana University and its Kelley School of Business for its commitment to developing thoughtful, dynamic education experiences that instill entrepreneurship and creative thinking in its students," said Thomas R. Robinson, president and CEO of AACSB International. "Entrepreneurship is about problem solving and working to make improvements – whether on a business or society at large – and AACSB celebrates Kelley for striving to instill that same sense of responsibility in its business education curriculum." 
The IU Kelley School has one of the world's largest entrepreneurship faculties and offers degrees and certificates in the discipline at all levels, from an undergraduate degree to a doctorate. It also offers cross-campus certificates in entrepreneurship for non-business majors, an online Master of Science degree and an Entrepreneurial Innovation Academy for MBA students.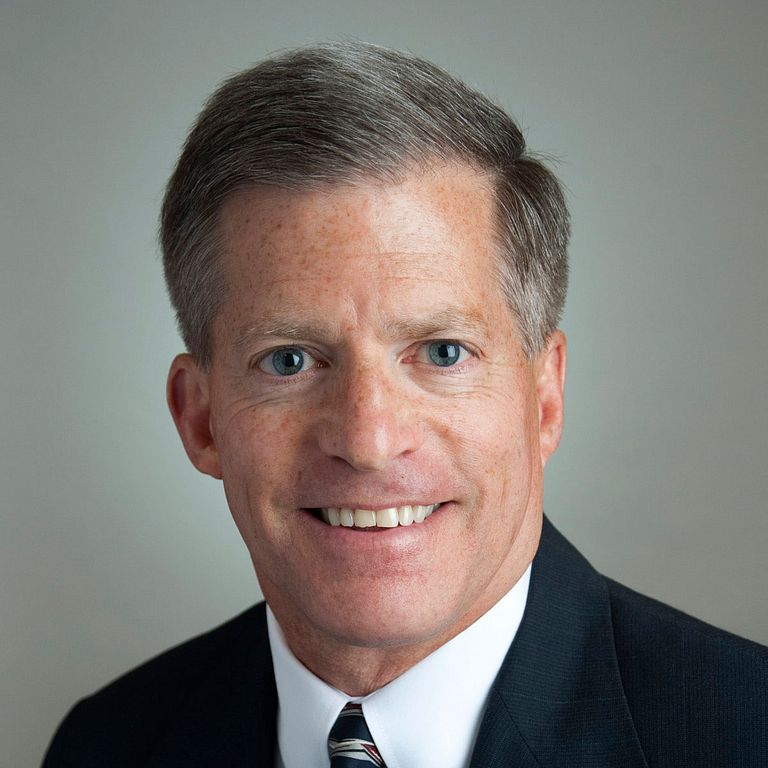 Donald F. Kuratko, the Jack M. Gill Chair of Entrepreneurship, executive and academic director of the Johnson Center for Entrepreneurship and Innovation, and director of the Entrepreneurial Innovation Academy, said the AACSB recognition follows other honors that Kelley has received.
For example, the Global Consortium of Entrepreneurship Centers honored Kelley with its Award for Exceptional Contributions in Entrepreneurship Research last year. Kuratko also was recognized by the organization for his impact on the field. Kelley's entrepreneurship programs have been ranked No. 1 in various measures by U.S. News & World Report and Fortune and Inc. magazines.
"This honor is very important because AACSB is looking at all aspects of our educational mission; that's pretty powerful," Kuratko said. "We've proven to our accreditation body that our program is among the best in the world, in their opinion … We've been recognized before for different pieces of what we do, whether it's our research or student experiences, but this honor highlights the overall value and uniqueness of what we do to prepare our students for success."
AACSB asked leaders from a variety of disciplines to review the schools' nominations. They included Susan Amat, founder of Venture Hire; Mike McCracken, founder and chairman of McCracken Alliance LLC; Dan Meader, founder and managing partner of Trinity Private Investment Group; and Mike Thomas, executive vice president of Booz Allen Hamilton.
Idalene Kesner, dean of the IU Kelley School of Business, said that having the involvement of venture capitalists, top business consultants and accounting professionals added to the honor's relevance in taking note of entrepreneurship programs making an impact today.
"Kelley faculty are leaders in entrepreneurship research, and our curriculum has an amazing breadth and depth, something that has not gone unnoticed by those involved in starting or supporting new ventures," said Kesner, also the Frank P. Popoff Chair of Strategic Management. "Many of our alumni are involved in the experiential learning we offer students, so they see first-hand how we develop talent in these future business leaders."
Among Kelley's unique attributes, valued by the review panel, are its "Spine Sweat" experiences, which require students in both its undergraduate and M.S. degree programs to develop business plans that are presented to experienced investors for a final grade. Those enrolled in Kelley's online M.S. program are graded while pitching feasibility plans to Silicon Valley investors.
Judges also liked Kelley's Entrepreneurial Innovation Academy, which creates intensive experiences for MBA students to better understand "innovative-minded" organizations. It offers exposure to emerging high-tech and fast-growth companies, as well as venture capitalists, angel investors and professionals involved in the entrepreneurial process.
Kelley also offers customized cross-campus certificates in entrepreneurship, for students enrolled in the Jacobs School of Music, the School of Informatics, the College of Arts and Sciences, and the School of Public and Environmental Affairs.
AACSB developed the Entrepreneurial Spotlight Challenge to highlight the best examples of entrepreneurship, innovation and creativity, while showcasing how its accredited business schools engage with business practice to provide students with opportunities to obtain core skills needed to be successful.
Kelley was joined by 10 other top U.S. business schools, as well as those based in Austria, Australia, Chile and China. AACSB also recognized 20 entrepreneurship centers at other business schools.