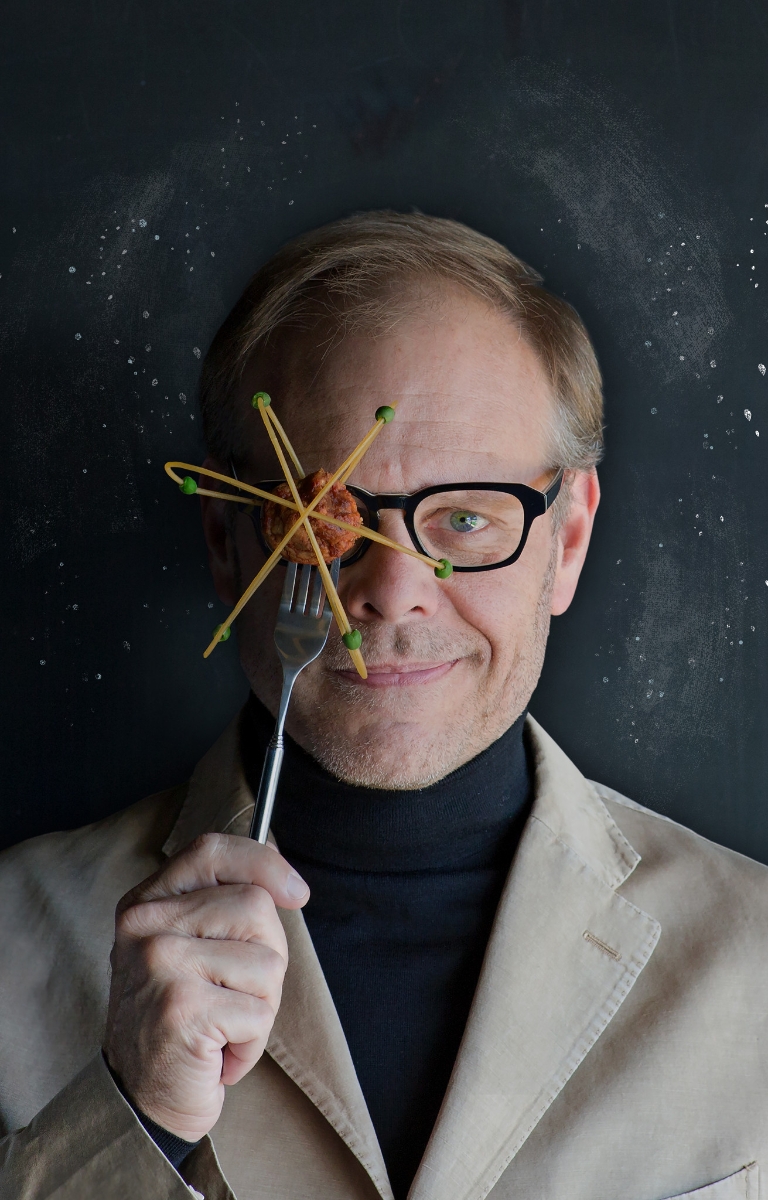 Television personality, author and Food Network star Alton Brown will present "Alton Brown Live: Eat Your Science" at 7 p.m. Nov. 14 at Indiana University Auditorium. Tickets go on sale at 10 a.m. May 11.
"Alton Brown Live: Eat Your Science" started touring the country this year as the follow-up to the "Edible Inevitable" tour. Fans can expect "all-new everything, including songs, new comedy, new puppets, and bigger and better potentially dangerous food demonstrations," Brown said. He has designed the event to mix science, music and food into two hours of entertainment.
"Plus, you'll see things I've never been allowed to do on TV," Brown said. There also will be "plenty of new therapy-inducing opportunities during our audience participation."
Brown played in more than 100 cities with more than 150,000 fans in attendance with his "Edible Inevitable Tour" and is credited with creating a new form of entertainment: the live culinary variety show.
His flair in the kitchen developed early with guidance from his mother and grandmother – a budding culinary talent he skillfully used later "as a way to get dates" in college. Switching gears as an adult, Brown spent a decade working as a cinematographer and video director, but he realized he spent all of his time between shoots watching cooking shows, which he found to be dull and uninformative.
Brown has written eight books on food and cooking, including his newest, "EveryDayCook"; the James Beard Award-winning, "I'm Just Here for the Food"; and the New York Times bestselling sequence "Good Eats."
He has hosted numerous series, including "Cutthroat Kitchen," "Camp Cutthroat" and "Iron Chef America." Brown created, produced and hosted the Peabody Award-winning series "Good Eats" for 14 years on Food Network.
"Alton Brown Live: Eat Your Science" is presented by IU Auditorium and 35 Concerts and is produced by MagicSpace Entertainment.
IU Auditorium recently announced its 2017-18 season. Tickets are available online at IUauditorium.com or in person at the IU Auditorium box office, open 10 a.m. to 5 p.m. Monday through Friday.