More than a dozen Kelley Evening MBA students traveled to South Africa in March to provide unpaid consulting services to small-business owners in Johannesburg and the nearby Diepsloot Township. It was an unforgettable study abroad experience designed to develop leadership skills and much more.
"Our students worked closely with South African businesses to help them improve their business in some way. Sometimes, their recommendations may help these companies survive," said Marjorie Lyles, professor of international strategic management and instructor for the weeklong study abroad course.
The program is part of a continuous collaboration between the Kelley School of Business and the Gordon Institute of Business Science. Kelley Evening MBA students, who work full time while pursuing an MBA part time, spend about 10 days with the Gordon Institute and the small businesses it identifies.
To help these businesses identify strategies for future sustainability, the students thought critically about the conditions and the environment in which these businesses are located.
Lyles said the students worked to address each aspect of the business while on this trip. They took note of hurdles including marketing, accounting systems and distribution.
"Some people there don't have TVs, but most have mobile phones," she said. "What about accounting systems and distribution? Some people may have very little formal education. And how do you get things into the territory and sell them?"
'Feet on the ground'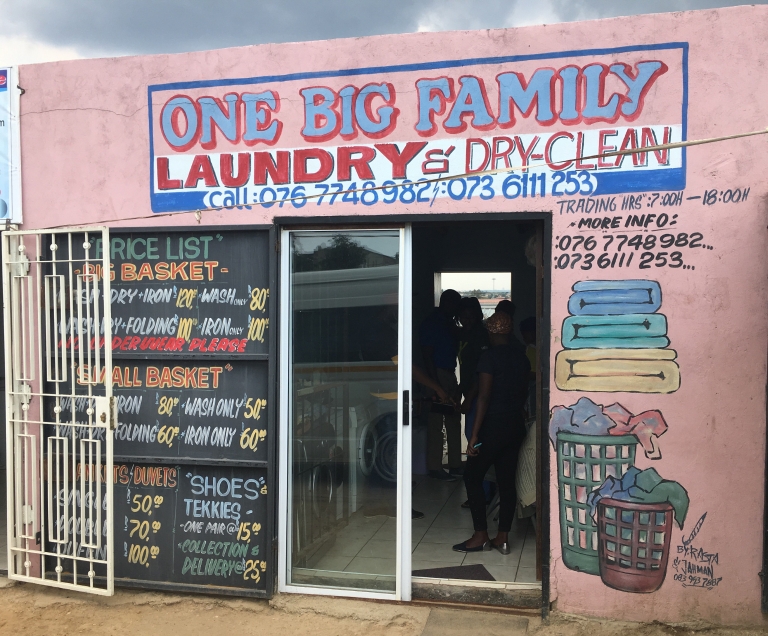 One student group worked with a laundromat in Diepsloot. The owner of the laundromat was able to make enough money to take care of her family and potentially open a second laundromat. At the same time, she needed to overcome some challenges, like employee theft. The student group noted employees were creating fake receipts and skimming profits. Students recommended the owner purchase a rubber stamp to brand her receipts, making it more difficult for employees to create a second set of books. They also designed a way for the owner to keep track of how many clothes customers drop off, so no one can claim to lose garments and demand payment.
"The biggest takeaway for me was the reinforcement of not making assumptions, and to always ask a lot of questions," explained Dave Smith, a Kelley Evening MBA student. "This experience will help in my career here at home. It serves as a reminder: When you're in management, you will always learn by getting your feet on the ground and speaking with customers and employees, not by sitting in your office."
Another group worked with a hairdresser who did not have electricity and whose customers live on less than $5 a day.
"This course in South Africa was eye-opening," said Iris Wang, another Evening MBA student. "For our business owner, we recommended she more completely document her transactions to have a better understanding of her revenue and profit. When considering electricity, we suggested she look into options of installing solar panels: It may cost more to begin with, but in the long-term, it will be more profitable."
Global business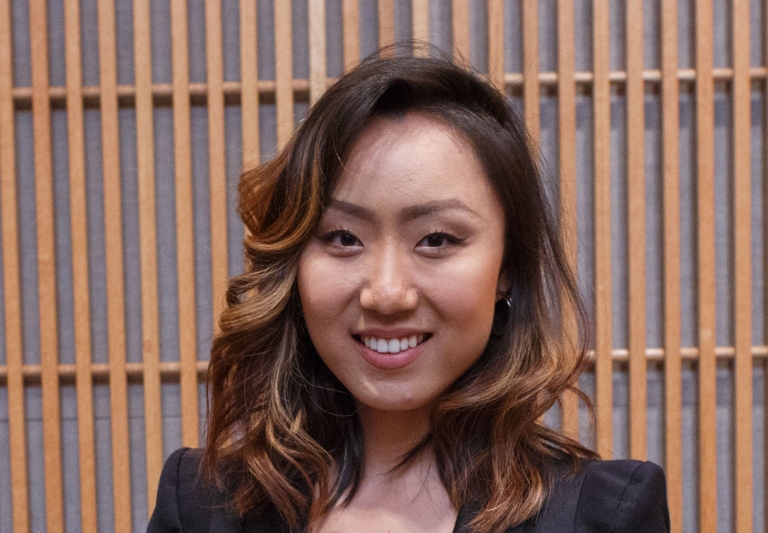 Evening MBA students also have the opportunity to take a two-week trip to China to consult with companies. Other countries the program has visited for similar study abroad experiences include India, Brazil and many more.
"A few years ago, we did a similar project in Liberia, where we went with several nursing students to consult for the hospital there," Lyles said. "When we left, the administrator told me that the students' plan could save them $30,000 or more.
"This entire experience helps the Evening MBA students grow by giving them a chance to be creative and innovative. This is a wonderful opportunity for them to open their eyes to population segments in almost every country that are often left out of our discussions in the business school."
Teresa Mackin is assistant director of communications and media relations for Kelley School of Business Indianapolis.