Inside IUPUI to go biweekly for the summer
Beginning today, May 16, Inside IUPUI will publish every two weeks through the summer. Issues will run May 30, June 13 and 27, July 11 and 25, and Aug. 8. It will resume its weekly schedule Aug. 22.
2017-18 parking permits available soon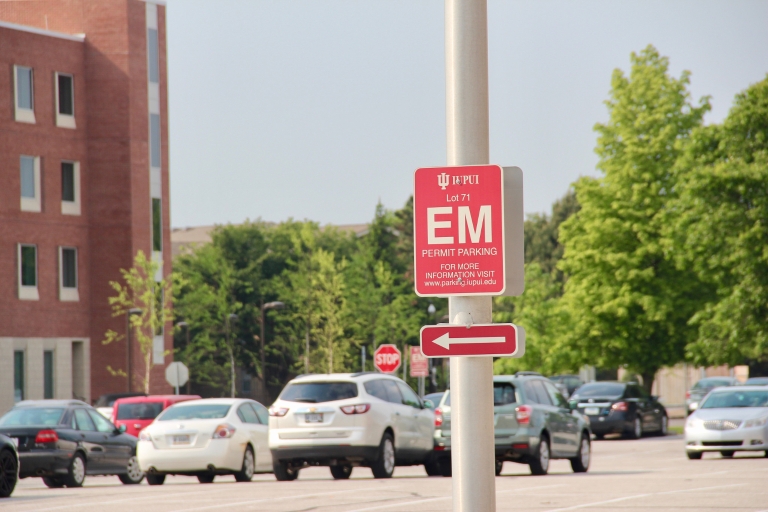 It's that time of year again! Parking permits will be on sale beginning June 1. If you have a teal-colored multiyear permit, it will automatically renew to the new rates on July 1. The multiyear permit is good through June 2020, and you do not need to do anything else.
If you have a tan-colored single-year permit, it will expire June 30. This is a great time to consider making the switch to the multiyear permit. Single-year permits are only available in the office, whereas the multiyear permit can be ordered online. The multiyear permit is convenience without commitment and offers several benefits:
Saves you time – you don't have to renew again until June 2020.
Supports IU's sustainability initiatives.
You are not locked in – you can exchange your permit at any time.
No need to stand in lines, since the multiyear permit can be ordered online.
The complete list of 2017-18 permit rates is available online. If you have any questions, visit parking.iupui.edu or email permits@iupui.edu.
Follow @IUPUIPARK on Facebook, Twitter, and Instagram for the latest parking news!
Schedule your health screening today
IUPUI staff members have until June 10 to receive their 2016-17 free health screening and a $100 (before-tax) incentive. The screenings are for full-time academic and staff employees eligible for IU medical plans.
The health screening consists of blood pressure, total cholesterol, HDL cholesterol, calculated LDL cholesterol, triglycerides, glucose, height, weight and body mass index. Testing is conducted via fingerstick, and results are provided during the appointment. The screenings are held in the Campus Health Center in Coleman Hall.
The screening is voluntary and confidential. Spouses on an IU-sponsored medical plan are eligible, and the screenings can be scheduled for another campus, too.
The screenings help faculty and staff keep aware of their health status, and they encourage them to lead better, healthier lives.
Screenings can be scheduled with an email to healthyu@indiana.edu. Available times are 7 to 10 a.m. Monday through Friday.
To prepare for the screening,
Wear a short-sleeved or loose-fitting shirt.
Don't eat anything 10 to 12 hours before your appointment.
Drink as much water as desired, and take your prescription medications as scheduled.
Faculty and staff can still visit their primary care provider and earn the incentive by downloading a screening verification form or by submitting a copy of an Explanation of Benefits form to healthyu@indiana.edu.
Fund Raising School's Leadership Roundtable to explore donor-advised funds and more
The Fund Raising School's Leadership Roundtable – set for 9 a.m. to 4 p.m. June 22 and 23 in Hine Hall, Room 132 – will draw philanthropy experts from across the nation.
The event will feature the new Giving USA report that will be released in June, a discussion of social enterprise from foundations providing program related investments and the demonstration of a new, free online tool that can assist with donor research. The core of the roundtable will explore donor advised funds, the nation's top recipient of charitable donations.
A Leadership Roundtable highlight is the annual Henry A. Rosso Medal awards dinner, scheduled for 6 p.m. June 22. The award was created in honor of Hank Rosso, a co-founder of the Center on Philanthropy and a founding director of The Fund Raising School. The first award was presented to Rosso in 1990 as a tribute to his work in establishing a means for development professionals to learn about ethical fundraising and his leadership in forgoing concepts of discipline and dignity in the profession. Since 1990, 45 distinguished men and women have been honored for their outstanding contributions to, and lifetime achievement in, ethical fundraising. The awards are presented by the Indiana University Lilly Family School of Philanthropy.
The 2017 honorees are Janice Gow Pettey – a nonprofit executive; an author; a teacher; and a noted authority on diversity, ethics and nonprofit governance – and Ted Grossnickle, who has served clients, mentored staff and provided strategic leadership for companies, schools and organizations for decades across the Midwest.
IUPUI Athletics earns academic recognition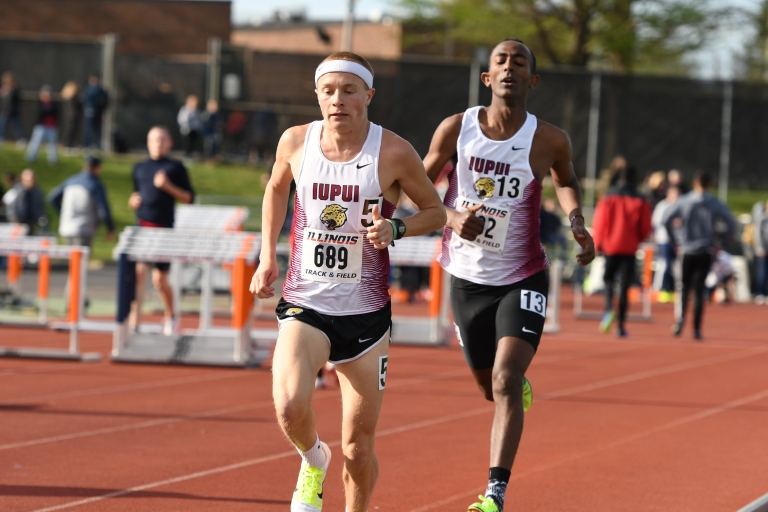 The IUPUI Athletics Department scored high in the annual release of multiyear Academic Progress Rate scores. IUPUI had four programs receive public recognition for ranking in the top 10 percent of their sports nationally, tying for the most in The Summit League.
In total, 10 IUPUI programs (five men's and five women's) outperformed the national averages in their respective sports. Specifically, the men's track and field squad outperformed the national average by an astounding 21 points, and the men's golf team outperformed the national rate by 16 points. Women's soccer outperformed the national average by 14 points, and the volleyball squad outperformed the national mark by 13 points.
"Our coaches do a good job of identifying and recruiting well-rounded, high-quality student-athletes," IUPUI Director of Athletics Roderick Perry said. "From there, I think our academic and compliance offices do a fantastic job of ensuring they're successful once they're arrived on campus.
"But more than anything, the onus is on the student-athletes to manage their time and perform at a high level, and they continue to do so year after year."
The APR is an annual scorecard of academic achievement calculated for all NCAA Division I sports teams.