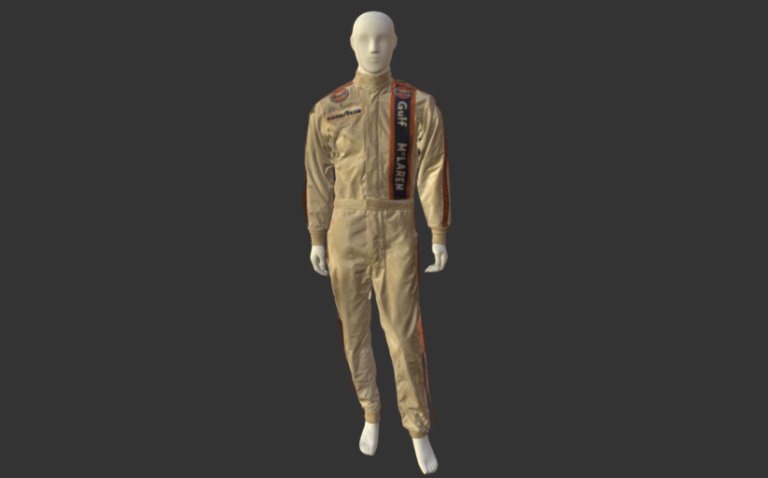 INDIANAPOLIS – As the Indianapolis Motor Speedway prepares to add another chapter to its history with the upcoming 101st running of the Indianapolis 500, the University Library Center for Digital Scholarship at Indiana University-Purdue University Indianapolis is continuing to preserve some of the historic items that have been a part of "The Greatest Spectacle in Racing."
Through a pilot project with the Indianapolis Motor Speedway Museum, University Library has scanned several museum artifacts in 3-D, creating a new database where race fans can view historic items from all angles with a click of a mouse.
Among the items scanned are helmets from legendary drivers Mario Andretti and Rick Mears, uniforms from Peter Revson and Bill Vukovich, vintage hood ornaments from cars, and a cross-section of a piece of the racing surface that shows its 108-year evolution from crushed stone to bricks to multiple layers of asphalt.
"We're fortunate to have thousands of artifacts in our possession, but there are limitations to how we can share them with the public, from museum floor space to just the delicate nature of some items," said Betsy Smith, executive director of the IMS Museum. "Scanning historic – and sometimes fragile – pieces in 3-D and saving them in a digital collection is a wonderful way of making more of our collection available, and we've been delighted to begin to do that in partnership with the IUPUI University Library."
Thirteen items have been scanned and cataloged so far in the project, with the IMS Museum and University Library hoping to do more if funding materializes.
"There's so much more in the IMS Museum to discover, and with this 3-D technology, we can create as vibrant of a database as we have with other pieces of IMS and Indianapolis 500 history," said Jenny Johnson, head of digitization services for the IUPUI University Library Center for Digital Scholarship.
The Center has scanned and posted a searchable collection of thousands of images from the Indianapolis Motor Speedway in recent years, and last year it launched a "500" Festival database with more than 8,000 items including programs, tickets, badges, photos of celebrities and more. There are also audio race summaries of every Indianapolis 500 through 2014, featuring Indianapolis Motor Speedway Radio Network clips and commentary from IMS historian Donald Davidson.