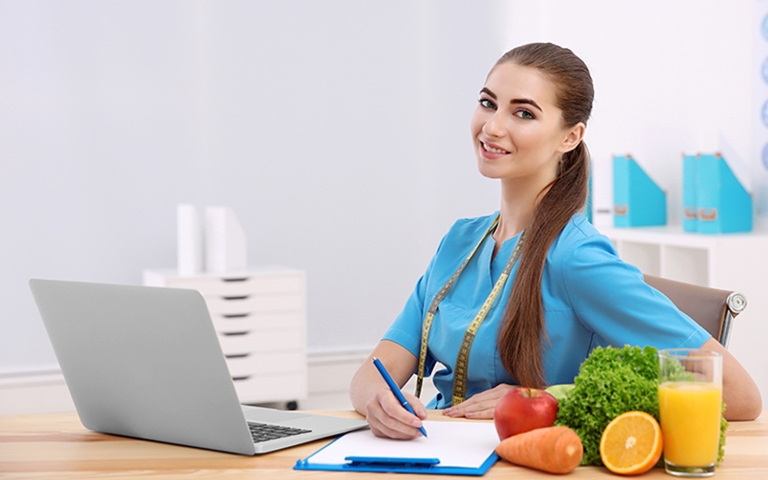 INDIANAPOLIS – The School of Health and Rehabilitation Sciences at Indiana University-Purdue University Indianapolis will offer a new online certificate program in basic nutrition science that will prepare students to sort nutrition fact from nutrition fiction beginning in fall 2017.
The undergraduate certificate developed by the school's Department of Nutrition and Dietetics is designed for current students who are preparing for professional health care fields such as nursing, physical therapy, public health, medicine or dentistry as well as for anyone interested in improving their own health.
The fully online certificate program will enable graduate to make well-informed nutrition choices for themselves, their families, and clients or patients.
"We have found that people are becoming more involved in their own health and wellness and are realizing the critical importance of nutrition in maintaining a healthy state," said Joyce MacKinnon, associate dean for academic affairs in the School of Health and Rehabilitation Sciences.
"Over the years, we have received countless inquiries about a basic nutrition program, from those who are just interested in learning more about the science as well as students in health care professional programs," MacKinnon said. "While they may not be interested in a career in nutrition, they would like a basic, evidence-based background in the field."
The certificate program is composed of four undergraduate courses that cover basic nutrition, translational research, lifespan development and disease prevention. By enrolling in one course a semester, students can complete the certificate in four semesters.
For more information about this online program and how to register for classes, contact the School of Health and Rehabilitation Sciences admissions office at shrsinfo@iupui.edu.