Randy Williamson has traveled countless miles around Indiana and beyond to numerous Indiana University groundbreaking ceremonies, building dedications, commencement ceremonies – 108 to be exact – sporting events and presidential speeches.
But this summer, Williamson will retire after a decade in his role as IU President Michael A. McRobbie's driver and security liaison.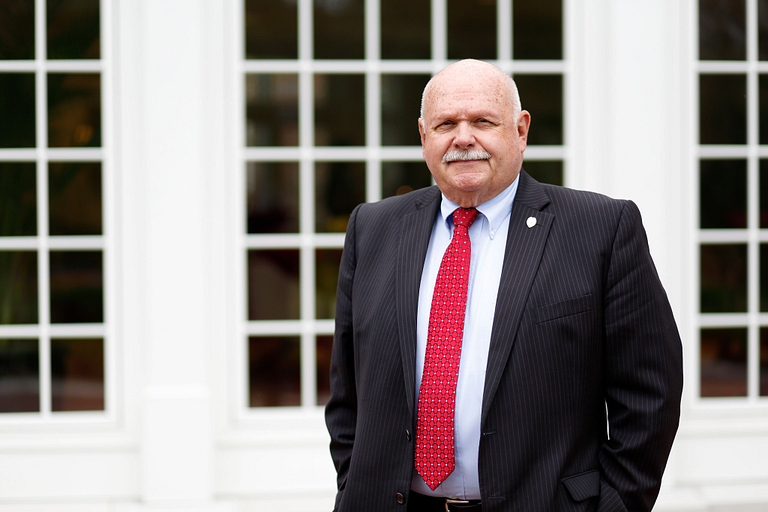 At a May 25 retirement celebration in his honor, Williamson was awarded the President's Medal for Excellence in recognition of his service to the university.
"I've really enjoyed this work and love the people I have gotten to work with," he said.
This is Williamson's second retirement. Previously, he served the city of Bloomington as a police officer for 37 years before he retired in 2007 from his role as deputy chief of police.
When he was recruited by the IU Police Department to come on board as presidential security liaison, Williamson thought it would be temporary. He told former IUPD Chief Mike Hanson that he would try out the role for two weeks before committing. At the end of that trial period, he was sitting down with Hanson to tell him how much he loved the job.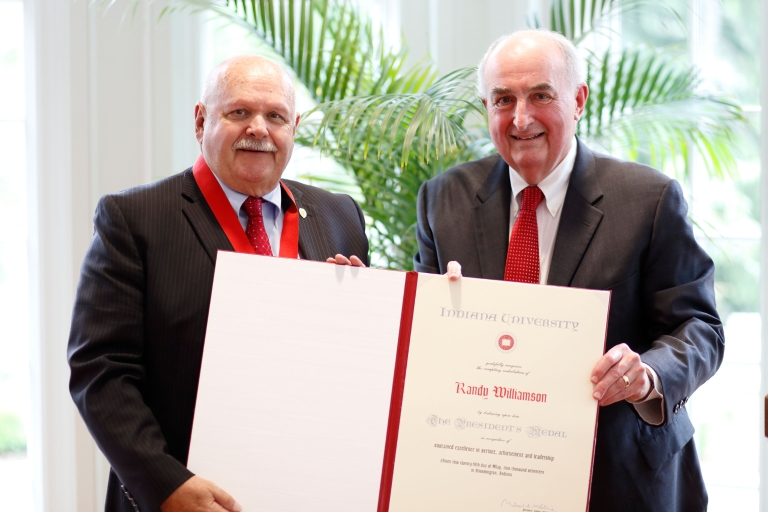 As a lifelong Bloomington resident, Williamson remembers riding his bike around the Indiana Memorial Union and through campus, and over the years he has watched both campus and the city go through immense change and growth.
"I love this community, and it's a great place to live," he said. "You can see world-class plays, operas and sporting events all right here."
While Williamson enjoys attending IU sporting events in his free time, he also loves to travel to catch a game, particularly baseball and softball.
For several years, Williamson served as an umpire for softball games around the state, and this year he was inducted into the Indiana Amateur Softball Association's Wayne L. Myers Hall of Fame. He has also traveled to all but five of the baseball parks in the United States – with a baseball from each to prove it.
After he retires from IU, he plans to cross those five parks off his list, spend some time on the golf course and take a trip by train to Glacier National Park with his wife, Linda Williamson.