Indiana University employee parking permits for the 2017-18 academic year are now available for renewal or purchase.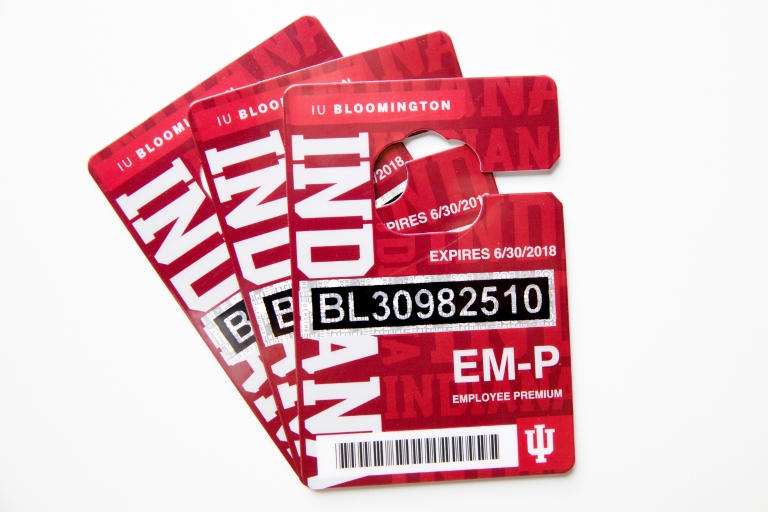 Here's how it works: You can renew or purchase a one-year permit online through the IU Parking Portal; payment can be made via payroll deduction or credit card. Employees with a multiyear permit do not need to renew their permit online.
You'll need your vehicle license plate number to purchase a permit this year.
You can add or remove vehicles from your account any time throughout the academic year, but it isn't necessary for short-term use like renting or borrowing a car.
All permits ordered online will be mailed to a noncampus mailing address. Permit costs vary by campus:
Traveling between campuses and not sure where to park? On IU Parking Operations' Intercampus Parking webpage, select the campus you're visiting, then select the campus your parking permit is from; the site will tell you where to park with your permit on another IU campus.
Work on the IU Bloomington campus and have a hybrid or electric vehicle? The university is planning to install an electric vehicle charging station for employee use at the Cyberinfrastructure Building by fall 2017. The charging station will be available for use by employees who purchase an annual $30 supplemental EVC permit.
Manager of IU Bloomington Parking Operations Amanda Turnipseed said the station came with one of four Nissan Leaf electric vehicles purchased by the university but was donated for broader university use by Fleet Services. Turnipseed said the CIB was chosen because infrastructure for such a charging station was added when the building was constructed. Additional information about the charging station and supplemental permit will be made available later.