Indiana University's regional campuses are recommitting to their missions to serve their local communities, IU Executive Vice President for University Academic Affairs John Applegate told the IU Board of Trustees at its meeting on the IU South Bend campus this week.
This commitment is detailed in Blueprint 2.0: The Bicentennial Strategic Plan for the Regional Campuses of Indiana University, but it actually dates from the founding of the campuses, Applegate said. Decades ago, IU created what were then called "branch campuses" across the state to serve both students and communities, and the IU regional campus communities responded by enthusiastically embracing the campuses.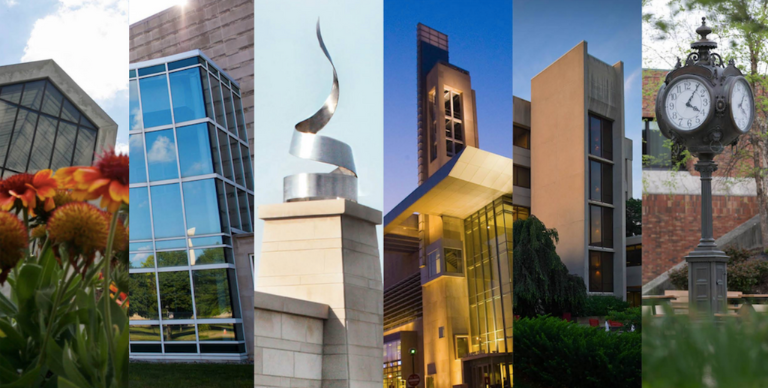 Blueprint 2.0 states that regional campuses should be the "first-choice institutions for Hoosier students" who are looking for a close-to-home, flexible education with access to the "resources of a major public university." In addition, a core priority is to be engaged with and support development of the communities in which they operate. 
"The campuses lift up their communities and regions," said IU Kokomo chancellor Susan Sciame-Giesecke.
To support this mission, each regional campus is committed to the following:
Partner with regional governments, schools, health care organizations, businesses and others to address critical state and regional needs.
Offer certificate, undergraduate and graduate academic programs that support local and regional development needs and adult learners.
Support, in addition to disciplinary research, faculty research based on or directed to regional needs and circumstances.
Create local and regional partnerships for infrastructure, educational opportunities, cocurricular activities and regional development.
To measure and document their success, each of the campuses will apply for the Carnegie Foundation's Classification for Community Engagement by 2020.
The application process amounts to a rigorous self-study of each campus's commitment to engagement, in terms of its mission, strategy and practice. To prepare for the application process and realign with the priorities outlined in the strategic plan, each campus is revising their mission statements.
"The mission statement revisions serve as a means of emphasizing, both for our constituents and for the Carnegie application process, just how deeply our regional campuses have been, and always will be, committed to community engagement," Applegate said.
Universities who successfully obtain the community engagement classification demonstrate that they:
Enrich scholarship, research and creative activity.
Enhance their level of curriculum, teaching and learning.
Prepare educated, engaged citizens.
Strengthen democratic values and civic responsibility.
Address critical societal issues.
Contribute to the public good.
The mission statements are the down payment on that promise, Applegate said.