Keeping high-quality employees is a top priority for Indiana University, and part of that process is compensation. But we can't talk about raises without first understanding how the university's budget works.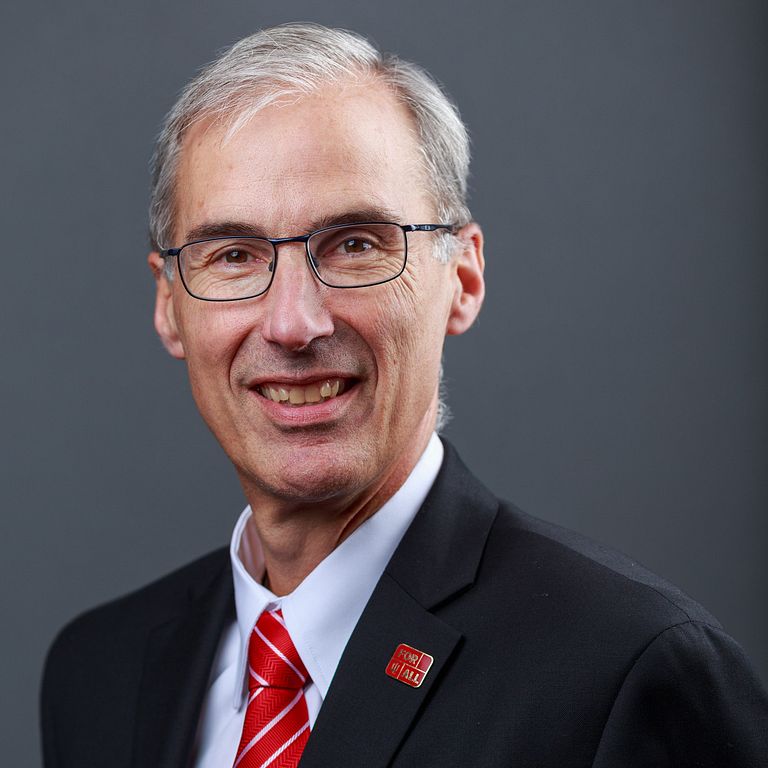 Developing our budget is a careful progression requiring continuous collaboration with leaders on each campus. Academic decisions lead to financial decisions with the Provost and Chancellor leading their particular campus. The University Budget Office collaborates with key financial personnel on each campus to develop revenue and expense estimates to create financial scenarios.
IU's budgets are required to be balanced, where projected revenues equal projected expenses. Our key revenue sources are tuition and state appropriations, while our largest expenses are compensation and benefits and financial aid.
Here are some of the critical questions we need to answer when looking at those various scenarios:
Revenues
How much money will IU receive from the state in the form of operating appropriations?
How many students will enroll in a department or on a campus?
How much will tuition rates increase?
Expenses
How much money will IU spend on benefits, especially health care?
How much will salary rates increase?
How much financial aid we will need to attract students and meet our enrollment targets?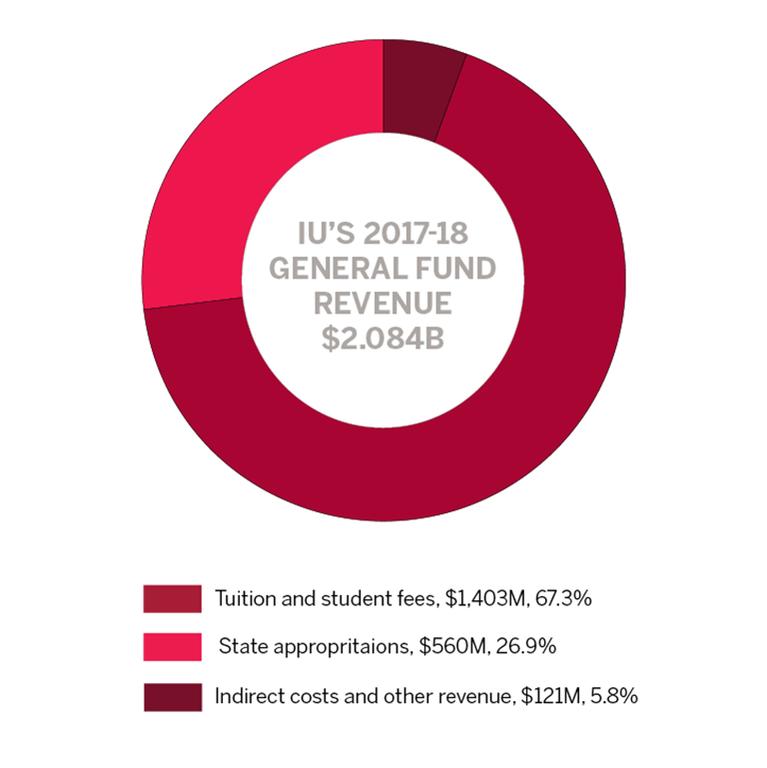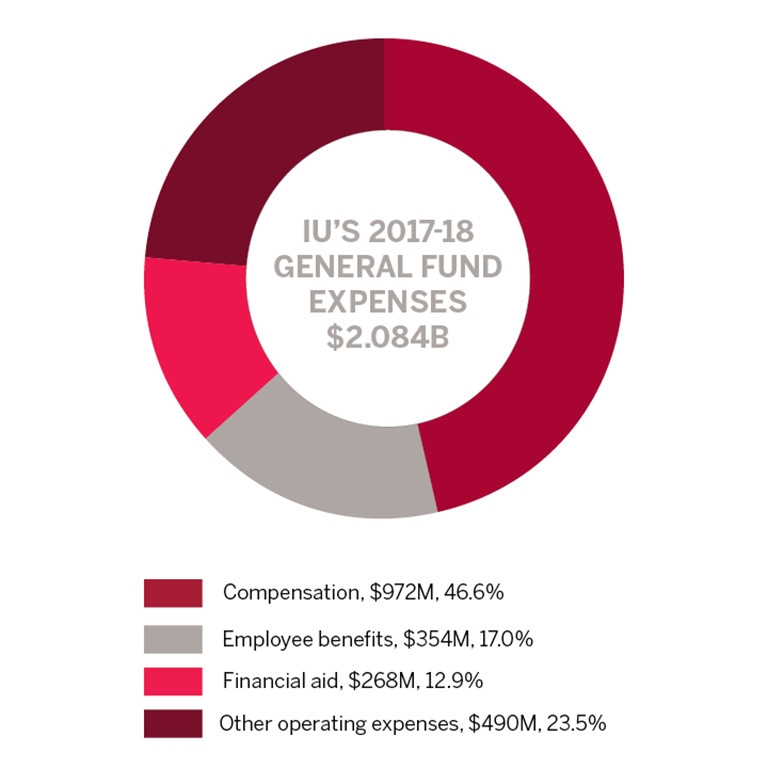 Some considerations to keep in mind are that a 1 percent tuition increase does not provide enough revenue to cover a 1 percent increase in salaries and benefits for the entire university. Enrollment levels are important, as are the guidelines from the state on tuition increases. In addition, increased enrollment requires additional financial aid to make IU accessible to more students.
The answers to these questions arrived throughout the spring: Around mid-March, University Human Resources and the controller's office developed the fiscal year 2018 departmental benefit rates. Employee rates will not be officially determined, however, until open enrollment begins in the fall.
Campuses develop student enrollment estimates in collaboration with schools and departments for the next fiscal year. Some of our campuses projected enrollment increases while others projected flat or even declining enrollment.
In late April, the state passed its funding bill for the next biennium. Due to performance in the state's funding metrics, IU received an additional $9 million in operating appropriations over fiscal year 2017.
By the end of April, our only unknown variables remained how much we should increase tuition and compensation.
Considerations for tuition increases included IU's commitment to keep education affordable, the Commission for Higher Education's recommendation of a 1.4 percent tuition increase, and IU's need to ensure the availability of funds to maintain excellence in education.
With those considerations in mind, the Board of Trustees approved the recommendations of administrators to increase resident undergraduate tuition by 1.4 percent for the Bloomington campus, 1.4 percent for IUPUI and 1.9 percent for regional campuses. For nonresident undergraduate tuition, increases were 1.75 percent for IU Bloomington, 0.05 percent for IUPUI and 1.9 percent for regional campuses.
With all those other figures in place, we can then turn to compensation.
Considerations for compensation increases include the university's need to provide salary increases to remain competitive in our ability to recruit and retain academic and staff talent, as well as President Michael A. McRobbie's commitment to bring wages for all full-time IU employees up to $15 per hour.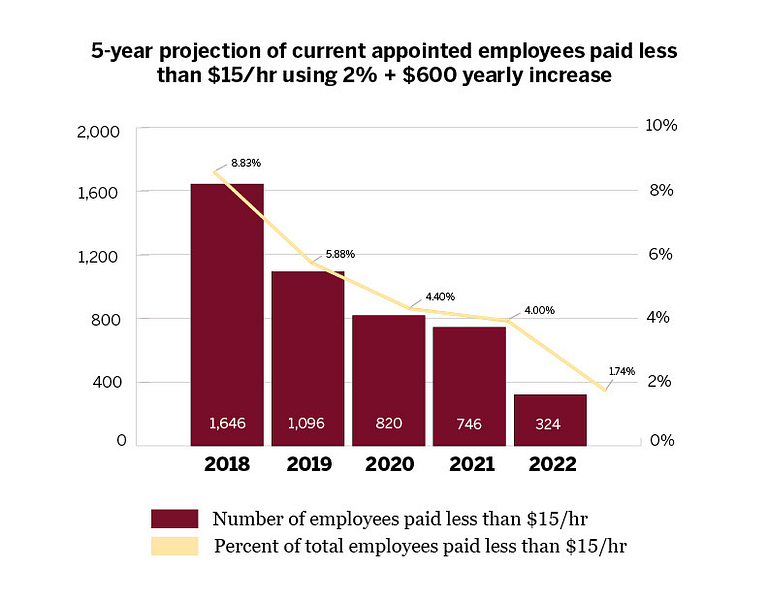 The salary policy that is a part of this budget includes:
Up to a 2 percent increase for continuing faculty and staff for each campus, assuming available resources.
Salary increase pools for employees represented by unions providing for an average of 2 percent.
An increase of 1.5 percent for University Administration units, with the possibility for an additional unit-funded 0.5 percent.
An additional increase of up to $600 for employees in appointed positions earning less than $15 per hour, or $31,200 per year.
Compensation increases for special circumstances – such as promotions, newly tenured faculty and market equity adjustments – were considered to be outside the above guidelines.
For appointed staff and 12-month faculty who receive raises, the change will go into effect July 1. In August, 10-month faculty who received a raise will see the increase in their paycheck.
In June, the IU Board of Trustees approved the 2017-18 operating budget. That budget, totaling $3.5 billion, represented an increase of $116 million, or 3.4 percent, over the 2016-17 budget.
With this budget, I am pleased that we were able to accomplish our goals of keeping education affordable and offering compensation increases. Unfortunately, the enrollment pressures that proved so challenging in our development of this budget are projected to continue. As a result, we will need to continue to look for efficiencies in all we do.
John Sejdinaj is vice president and chief financial officer of Indiana University.