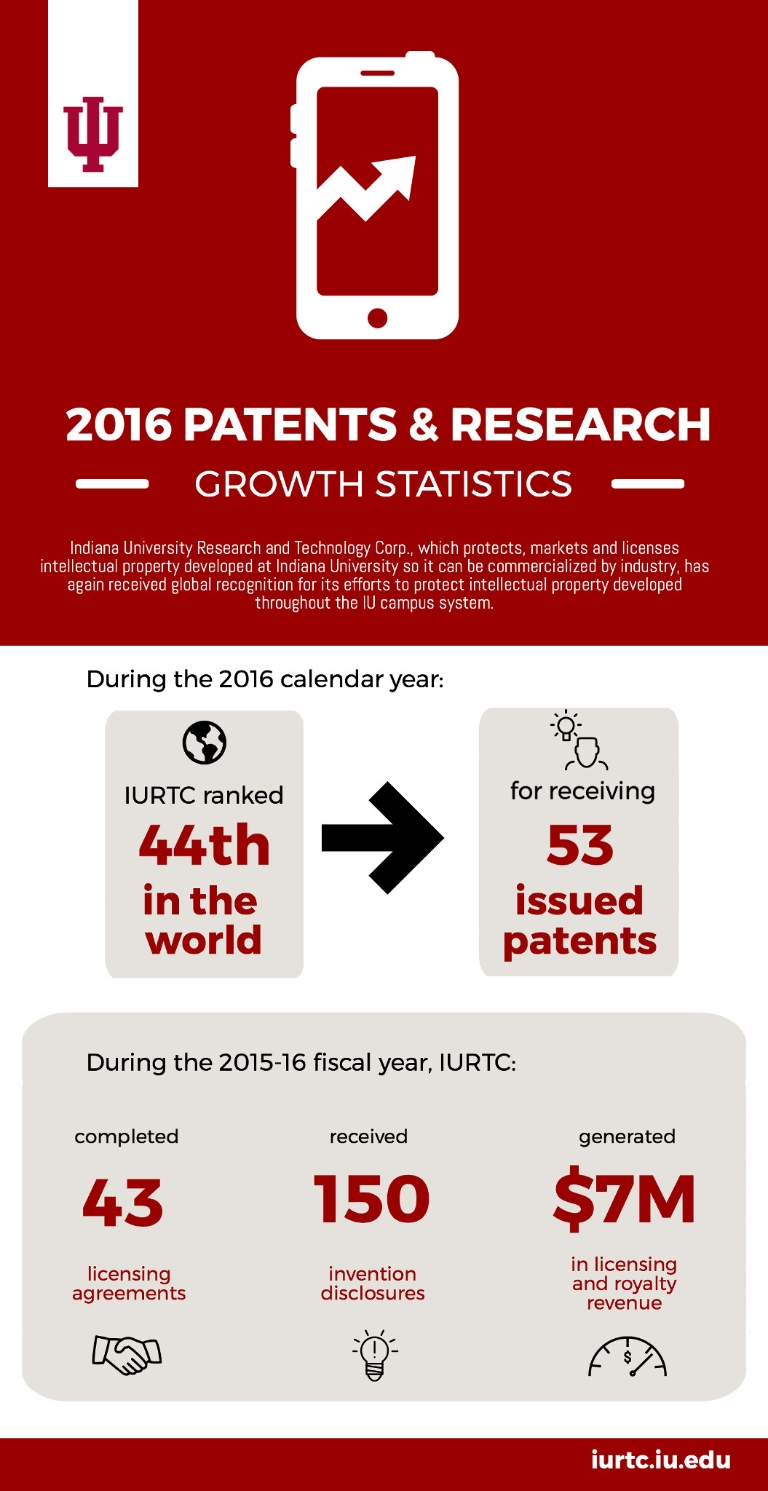 INDIANAPOLIS – Indiana University Research and Technology Corp., which protects, markets and licenses intellectual property developed at Indiana University so it can be commercialized by industry, has again received global recognition for its efforts to protect intellectual property developed throughout the IU campus system.
According to a report published by the National Academy of Inventors and the Intellectual Property Association, "Top 100 Worldwide Universities Granted U.S. Utility Patents 2016," IURTC ranks 44th for receiving 53 issued patents during the 2016 calendar year, tied with National Chiao Tung University in Taiwan. In 2015, IURTC ranked 43rd with 47 patents; in 2014, it ranked 86th with 25 patents.
The rankings were based on data obtained from the U.S. Patent and Trademark Office. When a patent was assigned to more than one institution, only the first named institution was given credit for the patent. IU is a member institution of the National Academy of Inventors.
IU Vice President for Engagement Bill Stephan said protecting intellectual property so it can be commercialized and reach the public is part of the university's Bicentennial Strategic Plan.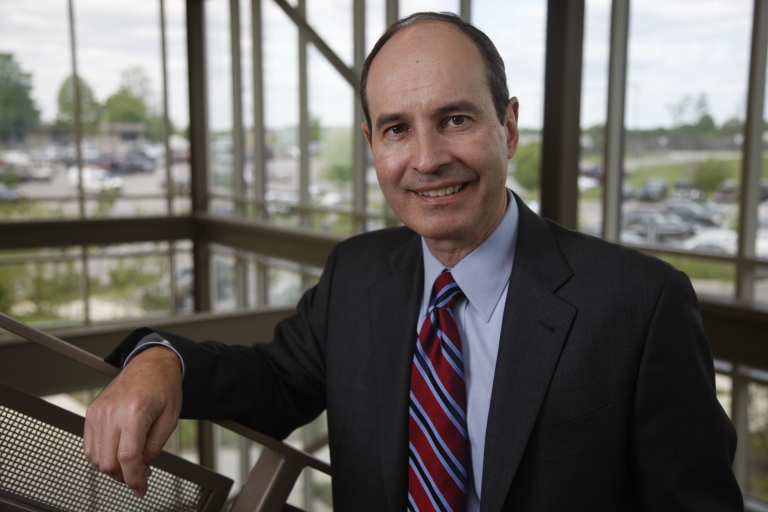 "Inventions discovered by IU researchers not only can improve people's quality of life but also can strengthen the economic development and prosperity of the state and nation when they form the foundation of new and established companies. These results are possible because IURTC personnel focus on the quality, not just quantity, of the inventions. Industries across all sectors in the marketplace recognize the commercial potential of IU intellectual property," Stephan said.
"Discovering and developing innovations at the university level has given rise to the responsibility of commercializing them to benefit the public. The Bicentennial Strategic Plan outlines goals and metrics to create an even stronger environment of delivering technology to the market."
During the 2015-16 fiscal year, IURTC completed 43 licensing agreements, received 150 invention disclosures and generated $7.03 million in licensing and royalty revenue. Between January 1997 and December 2016, there were 654 active issued patents in IURTC's portfolio; 461 of them, or 70 percent, have been licensed to companies around the world.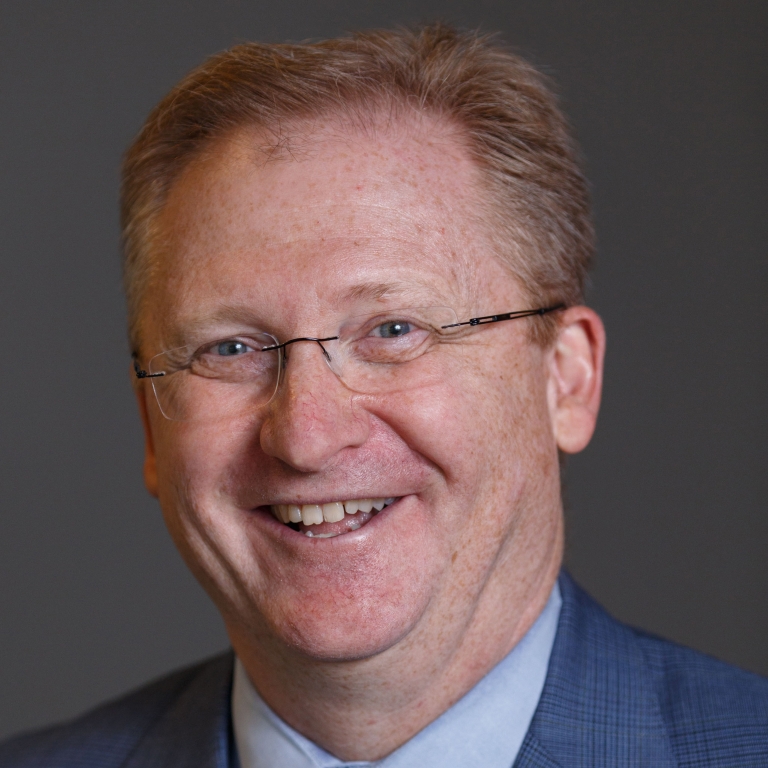 IURTC President and CEO Tony Armstrong said the organization takes a long-range view to protecting intellectual property.
"It may take between two and five years for a patent to be issued after an application has been filed with the U.S. Patent and Trademark Office. It can also take time to market the technologies to prospective licensees, including established companies and startups," Armstrong said. "We see the three-year upward trend of issued U.S. patents as a success. As the world-class researchers at all Indiana University campuses discover new processes, products, methods and devices, IURTC personnel are prepared to further their development through patent applications."
About Indiana University Research and Technology Corp.
IURTC is a not-for-profit corporation tasked with the protecting and commercializing of technology emanating from innovations by IU researchers. Since 1997, IU research has generated more than 2,700 inventions resulting in more than 4,100 global patent applications being filed by IURTC. These discoveries have generated more than $135 million in licensing and royalty income, including more than $112 million in funding for IU departments, labs and inventors.