INDIANAPOLIS – The Indiana University Board of Trustees has approved modest tuition and fee increases for the 2017-18 and 2018-19 academic years.
At IU Bloomington and Indiana University-Purdue University Indianapolis, the university's two core campuses, resident undergraduate tuition and fee rates will increase by 1.4 percent each of the next two academic years, which is in line with the Indiana Commission for Higher Education's nonbinding tuition and mandatory fee recommendation for the state's public postsecondary institutions. The increase equals $145.46 at IU Bloomington and $128.66 at IUPUI for the 2017-18 academic year.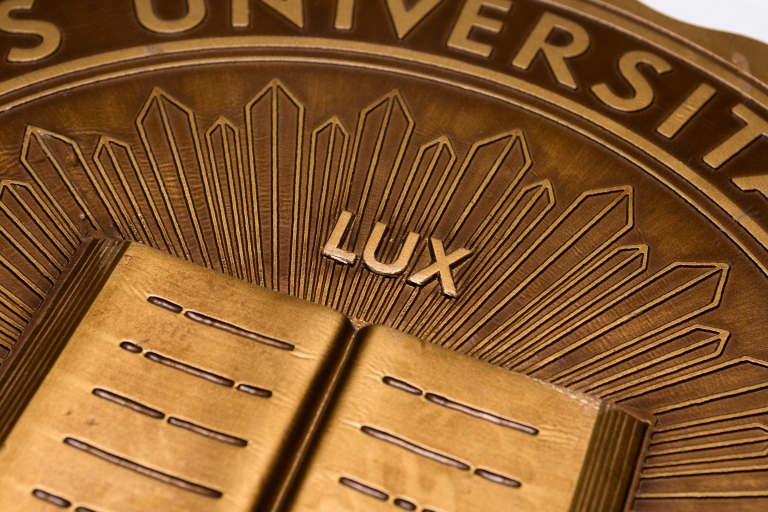 Tuition and fee increases for resident and nonresident undergraduate students at IU's five regional campuses (IU East, IU Kokomo, IU Northwest, IU South Bend and IU Southeast) will increase 1.9 percent each of the next two academic years, which equals $134.36 for the 2017-18 academic year.
Nonresident undergraduate tuition at IU Bloomington will increase 1.75 percent each of the next two years.
The tuition increases were recommended by IU President Michael A. McRobbie and approved by the IU trustees during a special tuition forum hosted on the IUPUI campus this afternoon immediately following a public hearing on the issue. This is the first increase at IU Bloomington since 2015.
"These recommendations for very modest increases reinforce our commitment to student affordability while allowing us to continue delivering a world-class education," McRobbie said. "This also helps advance a positive agenda for Indiana University's future to produce more Hoosier graduates who have the skills necessary to succeed in today's global job market and also ensures that students persist to graduation and complete their degrees on time, which are of central importance to the educational needs of the state."
The tuition increase will help fund student success programming, which falls into three broad categories: student academic success, student financial success, and health and well-being of students.
Student Academic Success
IU established the Office of Completion and Student Success to provide programming and guidance with the goal of increasing the percentage of undergraduate students successfully completing their bachelor's degree in four years. Key initiatives of the office include:
Degree maps: Four-year curriculum, outlined for each year, that identifies the courses and the proper sequencing needed for a student to complete their desired major in four years.
Enhanced student advising: Advisors are fostering research and data resources to shape student outreach and incorporating coaching-style questioning to help students take ownership of their college experience.
Bridge to College Program: This eight-day summer program is offered to incoming freshmen and is designed to help students feel prepared for their first semester of college and beyond. Students learn about study skills and schools and majors; receive early support in math, writing and communication studies; and become familiar with campus.
Financial aid to maintain full-time student status: All IU campuses are offering financial aid or scholarships to 21st Century Scholars and state aid recipients who need to take summer classes to remain in full-time student status to keep their aid.
Supporting Student Financial Success
In 2012, IU launched MoneySmarts, an initiative designed to help students understand the impact of student loan borrowing and their future repayment schedules. Since its inception, the program has been recognized as a Model of Excellence by University Business magazine, and many states have established financial literacy programs modeled after IU.
Today, the MoneySmarts program includes information provided to students and parents at orientation; individual and group presentations on finances; four one-credit-hour courses; engaging podcasts; and other resources to help students make wise financial decisions. As a result, borrowing of all IU students dropped nearly $100 million from fiscal year 2012 to FY 2016, and borrowing of Indiana resident undergraduate students dropped by $63.7 million during that same time period.
Financial aid is another method of supporting a student's financial success. Over the past five years, the financial aid offered by IU has increased by $77.9 million, or 16 percent. More than 64 percent of IU Bloomington's financial aid goes to students who are Indiana residents.
Supporting health and well-being
All IU campuses are investing in and supporting programs that further student health and wellness, which help increase student performance, positively impact student retention, promote resilience and reduce stress. A few examples include a new Student Events and Activities Center at IU East; the creation of an Arts and Humanities Council at IU Bloomington; and citing the need for additional mental health professionals at IU Bloomington and IUPUI to aid vulnerable students.
Details of the approved tuition and fees for both undergraduates and graduates are available on the website of the Office of the Vice President and Chief Financial Officer.