BLOOMINGTON, Ind. – Indiana University President Michael A. McRobbie welcomed the selection of two highly successful state leaders, public servants and IU alumni – and one of the university's most accomplished students – as members of the IU Board of Trustees, beginning July 1.
Indiana Gov. Eric Holcomb announced today that he has appointed to the board Harry L. Gonso, an Indianapolis attorney and former IU trustee from 1976 to 1994, and reappointed Michael J. Mirro, of Fort Wayne, Indiana, to a second three-year term.
Additionally, Holcomb has appointed Zachary Arnold, a medical student at the IU School of Medicine center in Muncie, Indiana, who will serve a two-year term as student trustee.
"Our new trustees will bring to the board a combination of outstanding talent, experience and enthusiasm for IU," McRobbie said. "We are especially pleased that Gov. Holcomb has selected – in Harry Gonso and Mike Mirro – two individuals who are highly accomplished and respected within their professional fields and who also have a deep appreciation for the vital central importance of IU's academic mission and its continuing mission of excellence in education, research and engagement in the life of our state. Both are extremely well qualified and positioned to play major roles in further strengthening our nearly 200-year-old institution."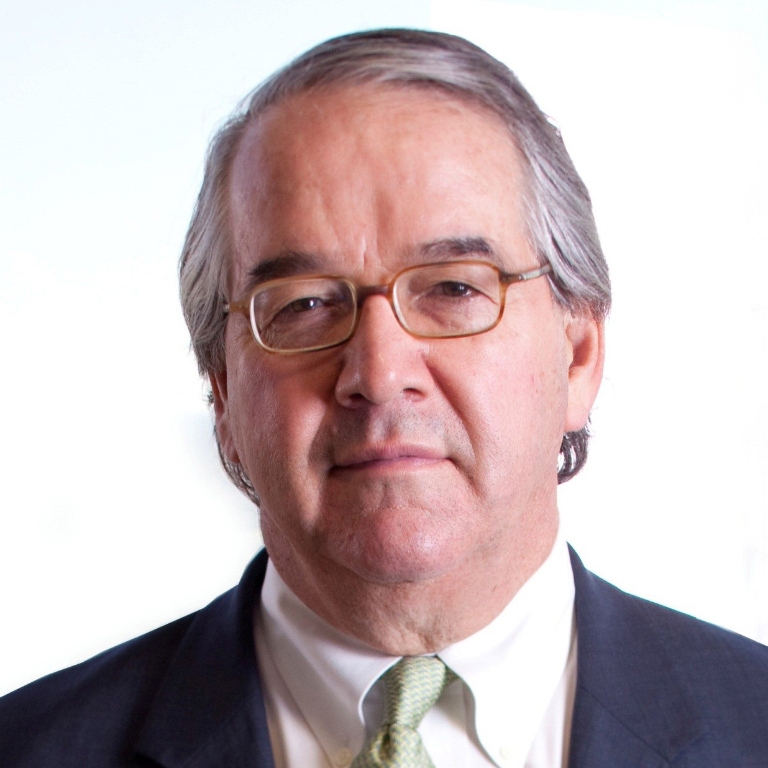 Gonso will replace Andy Mohr, president and CEO of Andy Mohr Automotive, based in Plainfield, Indiana, who was appointed to the board in 2014 by then-Gov. Mike Pence.
"We are very grateful to Andy for his service to IU on the board, the valuable insights he brought as one of Indiana's most successful business executives and his strong support for IU's strategic plan to ensure IU's leadership in student success, research and scholarship, and service to our communities," McRobbie said. "We are grateful as well to Andy for his wonderful generosity as a donor to IU."
Gonso and Mirro will serve three-year terms through June 30, 2020. The new trustees will begin their appointments at board meetings that will take place Aug. 10 and 11 on the IU Bloomington campus.
Gonso is a partner at the Indianapolis law firm of Ice Miller and served as then-Gov. Mitch Daniels' senior counsel and chief of staff in 2005 and 2006. He also served 18 years on the IU Board of Trustees, during which time he chaired two presidential searches; he was vice president of the board from 1988 until his retirement in 1994.
Many Hoosiers remember Gonso as the quarterback of IU's 1968 Rose Bowl team. An Academic All-American and All Big-Ten football player, Gonso earned a Bachelor of Science degree in accounting from IU in 1970 and a law degree with honors from the IU Maurer School of Law in Bloomington in 1973.
Gonso has been actively involved in advancing the life sciences in Indiana and serves on the advisory board for the School of Science at Indiana University-Purdue University Indianapolis, on the board of directors for the IU Research and Technology Corp. and on the IU Foundation Board of Directors, formerly as its vice chair.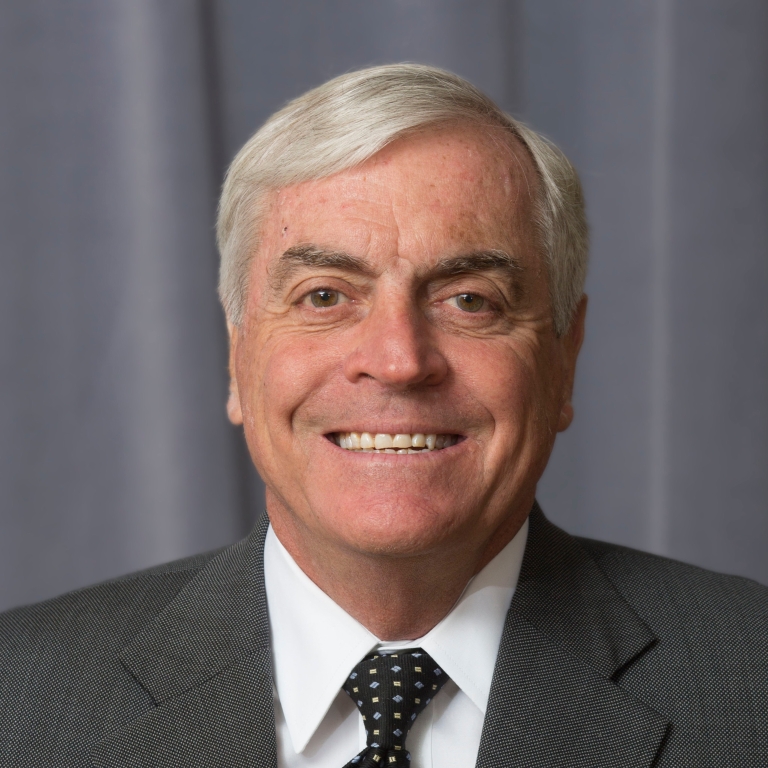 Gonso is also a founding member of Twilight Venture Partners, an Indianapolis-based life science venture capital firm. He is on the Indiana Clinical and Translational Sciences Institute External Advisory Committee and on the Indiana Center for Biomedical Innovation Board. He also serves on the board and as president of the Mitch Daniels Leadership Foundation.
Mirro, appointed to the board in 2014, is a physician, clinical professor and researcher specializing in cardiology who earned his M.D. from the IU School of Medicine in 1974. He previously practiced with the Parkview Physicians Group, is co-director of the Midwest Alliance for Health Education and serves as the medical director of the Mirro Center for Research and Innovation.
Mirro has been an active member of the American Heart Association, American College of Cardiology and Fort Wayne-based organizations, including the Chamber of Commerce and the Northeast Indiana Innovation Center. He has also conducted numerous clinical research projects and has served as a member of institutional review boards for area hospitals.
Arnold, who succeeds student trustee Anna M. Williams, is pursuing his M.D. as a second-year medical student at the IU School of Medicine Muncie campus and received his Bachelor of Science in biology and neuroscience from IU Bloomington. He serves as the Muncie campus representative to the school's Medical Student Council.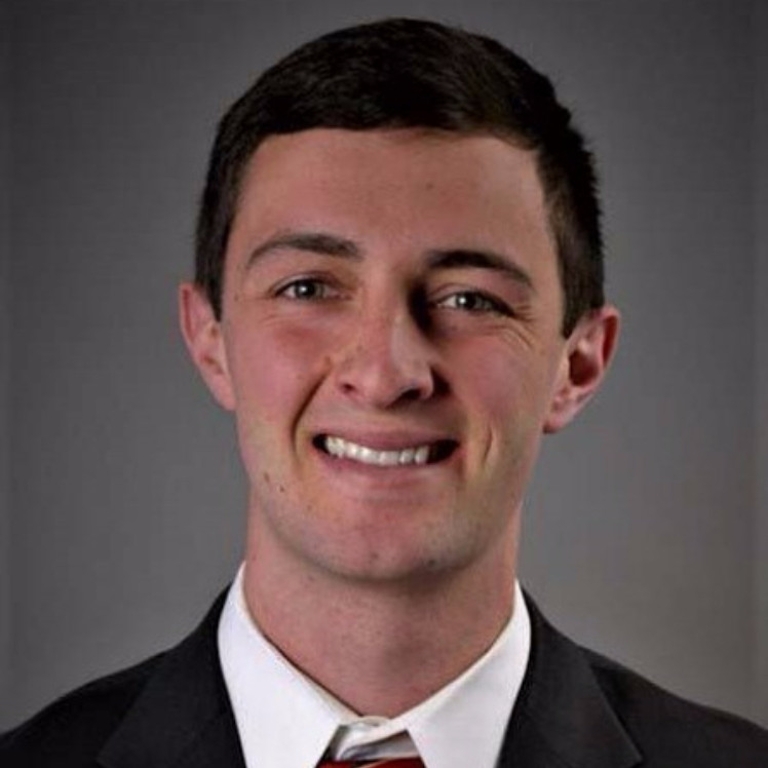 As an undergraduate, Arnold was a dynamic member of the Bloomington community, both on and off campus. He served in various leadership and volunteer roles, including vice president of the Little 500 steering committee and subcommittee and track manager for the IU Student Foundation; vice president of communications and social chairman for the Indiana Beta Chapter of Sigma Phi Epsilon Fraternity; volunteer child mentor for Templeton Elementary School; and as a certified autism mentor for the Hutton Honors College Autism Mentoring Program.
Arnold also served as a clinical research assistant for the IU Department of Psychology; laboratory technician for the Graph Theoretic Analysis of Brain Networks in Cannabis Users; and medical scribe for Indiana Geriatric Associates, among other positions.
"I am delighted for the opportunity to work with Zachary, whose appointment continues the practice of choosing IU's most impressive students to provide a student perspective on the board," McRobbie said. "Zachary is an outstanding student who will build on the dedicated work done over the last two years by Anna, whom we wish to thank for her service as well as congratulate on her recent graduation and new job."
IU has a nine-member board; six members, including a student trustee, are appointed by the state's governor. IU alumni select the other three members, with one alumni board seat coming open each year. All trustees serve three-year terms, with the exception of the student trustee, who serves a two-year term.
Voting in the current trustee election ends at 10 a.m. June 30. Any IU degree holder is eligible to vote and can do so on the Trustee Election website.