BLOOMINGTON, Ind. – James M. Stewart has been named an assistant vice president for capital planning and facilities effective July 1. Stewart has served in an interim role since December 2016 and was previously the director of space planning and utilization for the IU School of Medicine after a career as an officer in the United States Navy, including serving locally as commanding officer at Naval Support Activity Crane.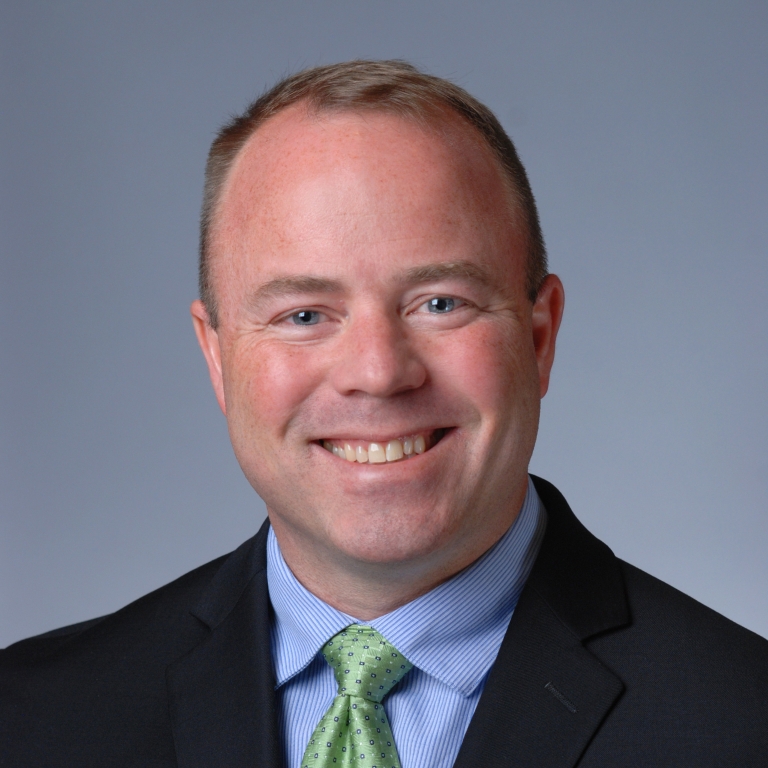 At IU, Stewart will provide systemwide leadership and oversight of facilities development, architectural and engineering project management, construction management, and supervision of personnel, as well as budgeting and contract negotiations. He also will represent IU on various internal and external matters, including serving as facilities liaison to the IU School of Medicine and IU Health, along with state, regional and local government agencies.
"We're very excited to name Jim to this permanent role at Indiana University," said Thomas A. Morrison, IU vice president for capital planning and facilities. "Jim's experiences with the IU School of Medicine and the United States Navy have brought a unique perspective to our organization. He has demonstrated great leadership and strategic vision while serving in the interim role, and we look forward to his direction of our continued efforts to achieve the goals of the Bicentennial Strategic Plan and beyond."
"Working for Indiana University has been such a fantastic experience," Stewart said. "My wife and I fell in love with the atmosphere of the Bloomington campus and town long before we made a conscious decision to make Bloomington our home. This position provides me the opportunity to manage capital projects on all of IU's campuses while working with fun, dedicated professionals on a great team.
"Our vision is to create an enduring physical environment that includes the facilities and grounds of Indiana's premier educational institution on a statewide level. I am excited to advance our efforts to enrich the Indiana University experience for our students, faculty, staff, family and visitors."
Stewart was appointed the director of space planning and utilization at the IU School of Medicine in October 2014. He was directly responsible for the management of over 2 million square feet of School of Medicine-occupied facilities and property on the Indianapolis campus and about 1 million square feet of leased property within partner health institutions throughout Indianapolis, as well as the oversight of eight regional centers where the IU School of Medicine maintains four-year programs throughout Indiana.
A native of Olympia, Washington, Stewart is a graduate of Oregon State University, where he received a bachelor's degree in construction engineering management and graduated as a commissioned naval officer. Stewart spent 27 years of total service in the Navy, including 22 years as a naval aviator, and held positions including senior executive/chief staff officer in Okinawa, Japan, and Navy Pentagon strategist in Washington, D.C. In 2014, Stewart retired from the Navy following his final duty as the commanding officer of Naval Support Activity Crane in Crane, Indiana.
The Office of the Vice President for Capital Planning and Facilities is responsible for ensuring that IU has the facilities and infrastructure that are essential to meeting the university's Principles of Excellence while recognizing the importance of historical stewardship, an environment that reflects IU's values and growth to meet future needs in accordance with long-term campus master plans.