BLOOMINGTON, Ind. – Indiana University alumni have re-elected Patrick A. Shoulders of Evansville, Indiana, to a sixth term on the IU Board of Trustees.
Shoulders, a partner with the Evansville law firm of Ziemer, Stayman, Weitzel and Shoulders, was initially appointed an IU trustee in 2002 by Gov. Frank O'Bannon. He then was elected to the board by alumni in 2005, 2008, 2011, 2014 and again this year.
Shoulders received 5,734 votes compared to 3,013 for Craig D. Wells of Franklin, Indiana, and 1,521 for Dennis Elliott of Bloomington. Voting ended at 10 a.m. today.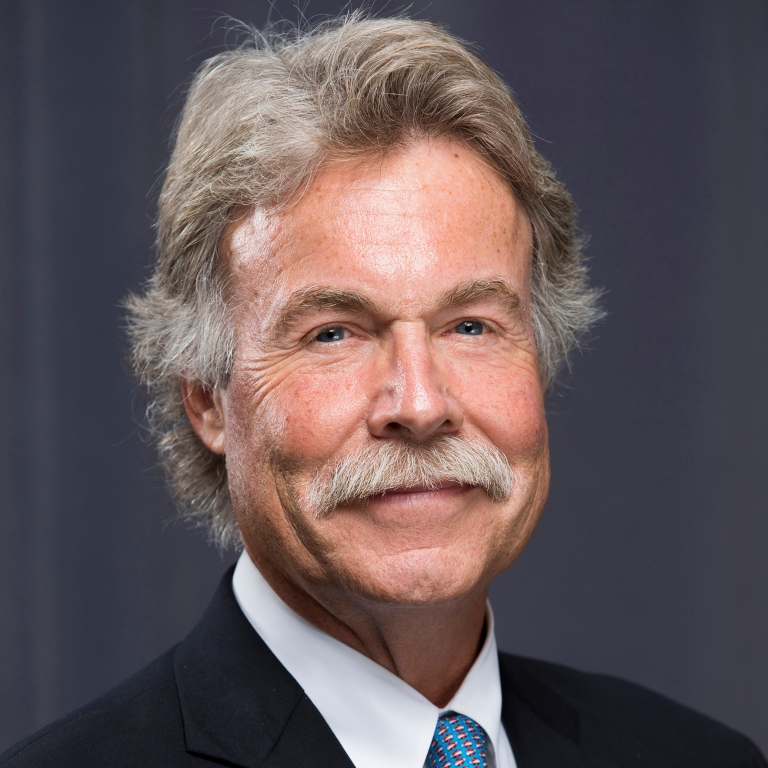 "I am honored that our alumni have again chosen me to represent them," Shoulders said. "Indiana University has a dedicated, highly accomplished board, and it is an honor to be part of it. I'm especially pleased that I will be on the board for the opening of the new medical education campus in downtown Evansville and for the celebration of the university's 200th anniversary in 2020."
In accordance with state law, the trustee election is conducted by the dean of University Libraries on the IU Bloomington campus, with assistance from the IU Alumni Association. Library staff and students were charged with counting the more than 10,000 ballots.
"Trustee Shoulders has compiled a remarkable record of service and dedication to Indiana University," IU President Michael A. McRobbie said. "His passion and loyalty have been invaluable as the university has strengthened its commitment to excellence and its growing value to the state of Indiana. I am delighted that he will continue to serve as the university's bicentennial approaches."
Shoulders holds two IU degrees: a J.D. (magna cum laude) from the IU McKinney School of Law and a Bachelor of Arts from IU Bloomington. He was national chair of the IU Alumni Association in 2000 and has served as a director of the Varsity Club and on the IU Foundation Board of Directors. He is a fellow of the American College of Trial Lawyers, has played a leadership role in a number of professional organizations and has long been deeply involved in the Evansville community.
Indiana University has nine trustees, three of whom are elected by alumni. The other alumni trustees are Philip N. Eskew Jr. of North Webster, Indiana, and MaryEllen Kiley Bishop of Carmel, Indiana.
The other six trustees are appointed by the governor of Indiana. Gov. Eric Holcomb this month appointed Indianapolis attorney Harry L. Gonso and re-appointed Fort Wayne physician Michael J. Mirro. Holcomb also appointed Zachary Arnold, a medical student at the IU School of Medicine center in Muncie, Indiana, to a two-year term as student trustee. Other trustees are W. Quinn Buckner and James T. Morris of Indianapolis and Melanie S. Walker of Bloomington.