Indiana University Bloomington alumna Nicole Parker, B.A.'00, returns to the IU stage as guest vocalist along with her friend and colleague, conductor Stuart Chafetz, to perform "Hollywood Blockbusters" with the IU Philharmonic Pops at 8 p.m. Wednesday, June 28.
Tickets are $10 for general admission, $5 for students with an ID and free with purchase of a Summer Music 2017 pass.
Chafetz has a dynamic podium demeanor and engages well with audiences. He has worked with renowned artists including Chris Botti, Michael Bolton, Roberta Flack, George Benson, Richard Chamberlain, The Chieftains, Jennifer Holliday, John Denver and Marvin Hamlisch.
As principal timpanist of the Honolulu Symphony for 20 years, Chafetz conducts the annual "Nutcracker" performances with Ballet Hawaii and principals from the American Ballet Theatre. He leads the annual spring ballet at the IU Jacobs School of Music. 
Originally from Irvine, California, Parker earned a degree in theater and drama from IU and was a member of the Singing Hoosiers. For six years, she was a cast member and contributing writer on Fox's "MADtv." Her other television credits include "Key and Peele," "Bajillion Dollar Properties" and "Hot in Cleveland."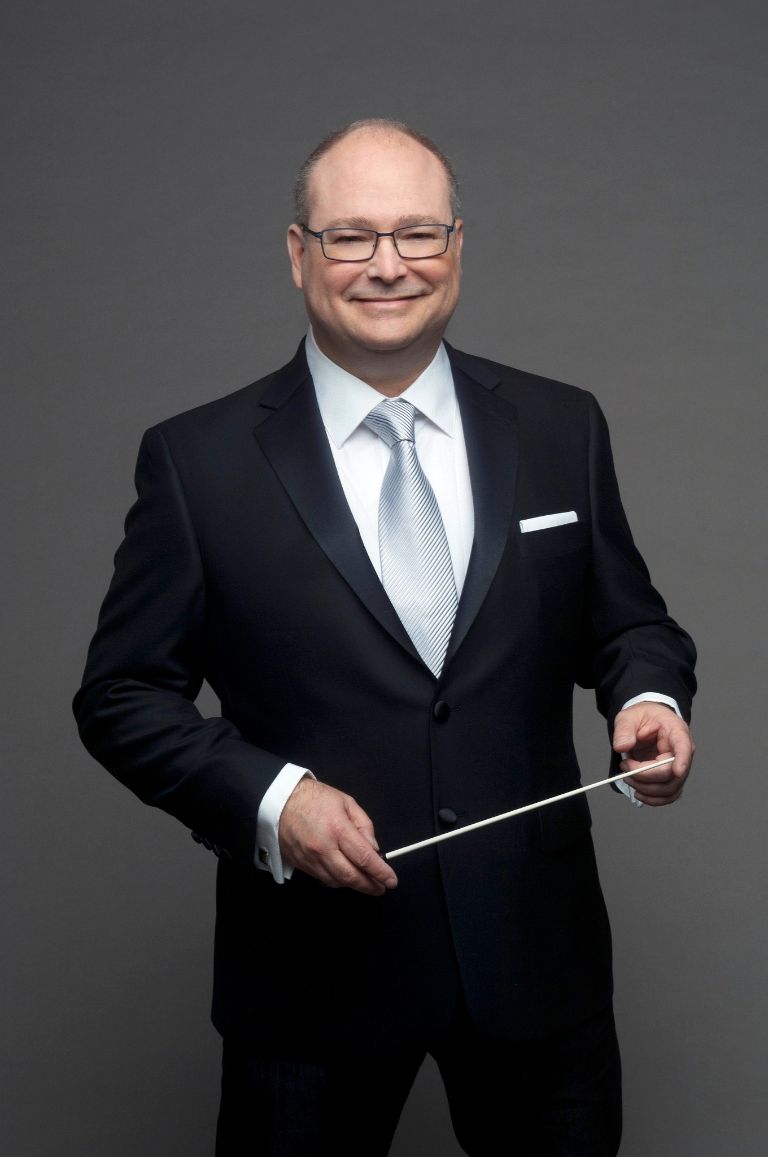 On the stage, Parker just finished the world premiere of "The Man in the Ceiling," a new musical by Andrew Lippa at Bay Street Theater. She made her Broadway debut in "Martin Short: Fame Becomes Me." Other Broadway credits include Elphaba in "Wicked" and "The People in the Picture" with Donna Murphy. 
Parker won an Ovation Award for her portrayal of Fanny Brice in "Funny Girl" at 3-D Theatricals in California.
Recently, Parker answered several questions about her acting experience before college and her work since graduating from IU.
Q: When was your first role as an actor? How old were you, who did you play, and what was the production?
A: I was in a main-stage play at South Coast Repertory in California called "Highest Standard of Living," by Keith Reddin. It was a Cold War-era thriller, and I played a Russian boy scout. I did not have lines, but I was chilling.
Q: What brought you to Indiana University when you were choosing a college to attend?
A: A combination of a few things: I wanted to attend school outside of California because so many kids at UC schools are from California, and I wanted to be with people from a different part of the country, I knew that the School of Music was one of the best. I received an academic scholarship to the university, and I visited a friend during my junior year of high school who was an opera major at IU, and I fell absolutely in love with the campus and knew I had to come here.
Q: What did you learn during your time at IU that has helped prepare you the most in your career?
A: One thing I learned was that having a classical foundation in the arts is crucial. My vocal coach at IU was getting his master's in the School of Music (pssst: It was Ray Fellman, now of the musical theater department), and he trained me classically first, and then we built up from there. That was also the case in the theater department, where there was a real emphasis placed on Ibsen and Chekov, to name a few.
The other thing I learned from IU was community. The artistic community at IU is very inclusive and supportive. I was part of so many wonderful groups, including Singing Hoosiers, which was a very close-knit group of people. That's really important when you go out into the real world – you rely on that network of fellow Hoosiers. When I first moved to New York City, we all helped each other out, and we continue to do so.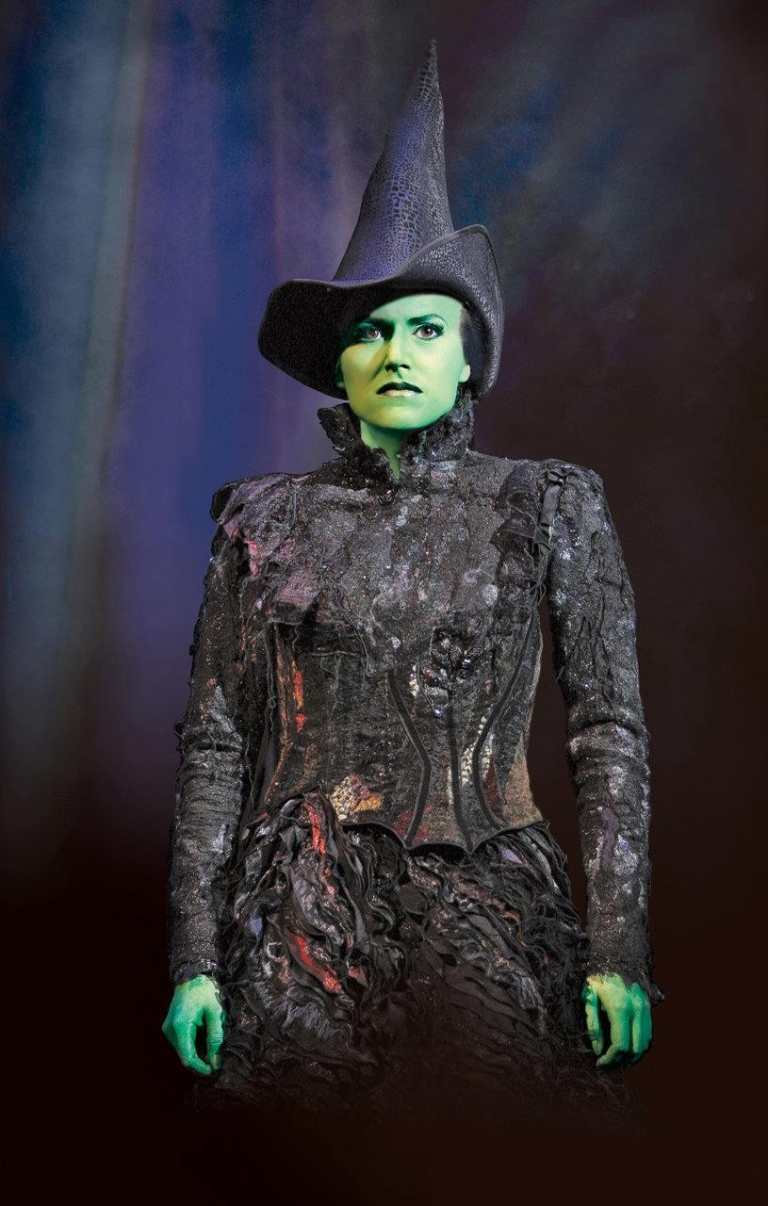 Q: Do you have a mentor or a favorite actor? If yes, who? Explain what it is about this person that inspires you.
A: Some of my mentors are from my time in Indiana: Ray Fellman, Murray McGibbon, George Pinney and the incomparable Howard Jensen. All of them inspired me to reach further and challenge myself.
My first mentor was the director of the children's program at South Coast Repertory, Diane Doyle. She was the first example I was given of strong female leadership in this business – a woman who was smart, fast, funny, professional and tirelessly pursued the most creative and innovative ways to tell a story. And she knew how to communicate with kids in the most extraordinary way. She treated kids with respect and always expected us to rise to the occasion.
Q: What is your acting process like, and how is it different for Broadway than for your work on "MADtv"?
A: Because of my improv background, my process for both is experimental and begins with trying anything and everything. With "MADtv," you are basically trying out a new line for a sketch up until the last moment of shooting, and even then, you may improvise to try to find even another angle. With theater, I can do that for a time, but then you have to freeze a show and a performance when it comes to opening night. But I try to approach everything with the same philosophy of play, and to not judge my choices while I search for what works best. And, of course, the other part of my process is the part where I panic and wonder why I chose this business instead of something more stable like accounting.
Q: Tell me about a time where you had difficulty with a character. Who was the character, and why was it challenging?
A: Elphaba in "Wicked" is probably the most challenging role I've done. It requires everything of you and then some. It is a physical, emotional and mental challenge all at once. The only way to get better at it is to do it over and over again. And you never get the green out of your ears.
Q: What has been the most fun you've had in a role so far?
A: By far, my favorite roles have been the many parts I played in Martin Short's "Fame Becomes Me" on Broadway and Fanny Brice in "Funny Girl." Both shows allowed me to utilize all of my skills. Marty's show put me with a bunch of other hybrid performers who wrote and improvised and sang, and "Funny Girl" was just pure joy. I could do both shows for the rest of my life.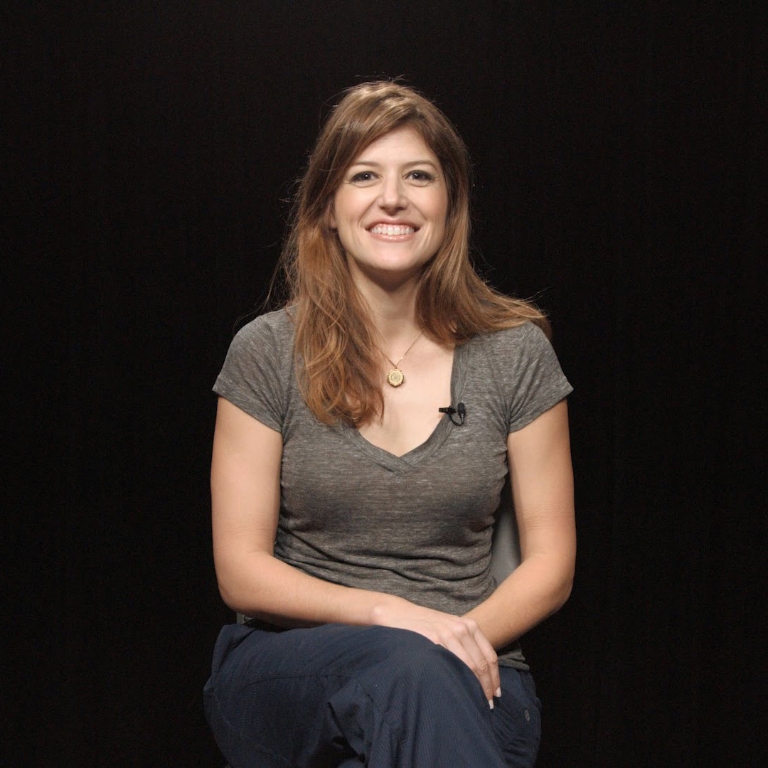 Q: What projects are you working on now and in the near future?
A: Currently I'm editing a short film that I wrote, and I continue to write on other projects. I also voice a character on a reboot of "Wacky Races" for Cartoon Network, which will be out shortly.
Q: Tell me about your experience with improvisation, sketches and acting on Broadway. Do you have a preference? If so, why?
A: I truly don't have a preference. I love both equally, and I am in constant search of the right balance, much like the two shows I mentioned. I will say there is nothing that can match live performance. That is my favorite.
Q: How did your involvement in the performance at the Jacobs School on June 28 come about, and how is this type of performance appealing to you?
A: I have been working with Stuart on concerts for a few years now, and we have been trying to do a show together in Bloomington almost since we met. We finally did it!